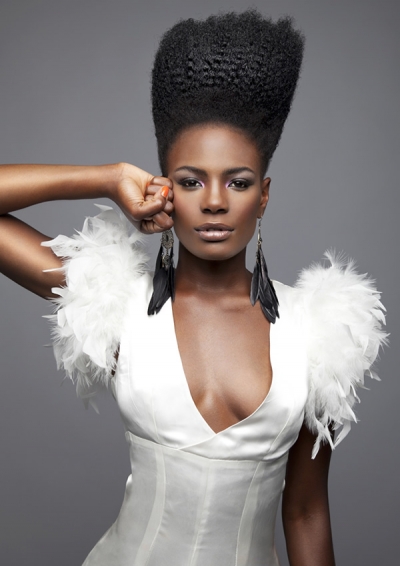 Noisettes vocalist Shingai Shoniwa has become the first celebrity face of Mizani. Shingai, whose band Noisettes hit the UK Top 10 with Don't Upset the Rhythm, is known for her distinctive dress sense and eclectic hairstyles and is a regular fixture on the fashion scene. She will represent the company in all key elements of its marketing.
Part of the prestigious L'Oréal Professional Products Division, Mizani is a premium professional haircare range specifically formulated to help women with excessively curly hair keep it under control.The partnership will begin with an exclusive photoshoot, the images from which will be used across a variety of platforms including consumer print titles, online and across the hairdressing trade titles to promote the brand nationwide. The enlisting of Shingai Shoniwa show's the brand's new development is focusing on recognition on a global scale.
Mizani senior product manager, Tumi Soyinka, said: "When we began the search for our celebrity ambassadress, there was no other female who came to mind as powerfully as she did. Shingai is an intelligent, beautiful, aspirational and strong, successful British woman who wholly embodies the ethos of our premium haircare brand, to which she is no stranger.
Shingai said: "I'm a huge fan of Mizani's products and its philosophy. I love to experiment and I'm constantly changing up my style, so the Mizani range is perfect for me."