Tigerlily Taylor is the Face of Yardley London The Collection by Yardley
British perfume house Yardley London presented The Collection by Yardley featuring five floral fragrances Daisy Sapphire, Rosie Ruby, Poppy Diamond, Lilac Amethyst and Flora Jade. The star of the campaign is model and artist (daughter of Queen's drummer Roger Taylor) Tigerlily Taylor.
Tigerlilly Taylor stars in this edgy, glam meets feminine floral campaign directed by Rankin and The Full Service for Yardley's new perfume range. Mirror sets, flower themes and a killer sound track all come together to form something for the true rock and roll, femme fatale.
"I loved this shoot and the concept, which was conceived by The Full Service. Tigerlily embodied all of the different characters with such an amazing attitude. The whole thing was collaborative, creative and visually fresh. Everything you'd want in a project." – Rankin
Watch video directed by Rankin and his agency The Full Service below:
DAISY SAPPHIRE
"I created this fragrance from memories of how a field of daisies smell, an abundant nature through elegant green leafy notes, the freshness of the air and the dewy mornings through its petal notes of roses and hyacinth. I worked on balancing the freshness, vibrancy of the notes and their sensuality to create a fragrance as varied as life itself." – Juliette Karagueuzoglu
ROSIE RUBY
"I wanted to create a unique and unforgettable scent that gives confidence to every woman from the first spritz. I am proud of the combination of peony and pink pepper – a beautiful blend of raw materials! The floral bouquet is textured with fruity and spicy facets, which bring a modern touch contrasted with a creamy woodiness of sandalwood. The fragrance becomes addictive and creates such a sensual trail." – Domitille Bertier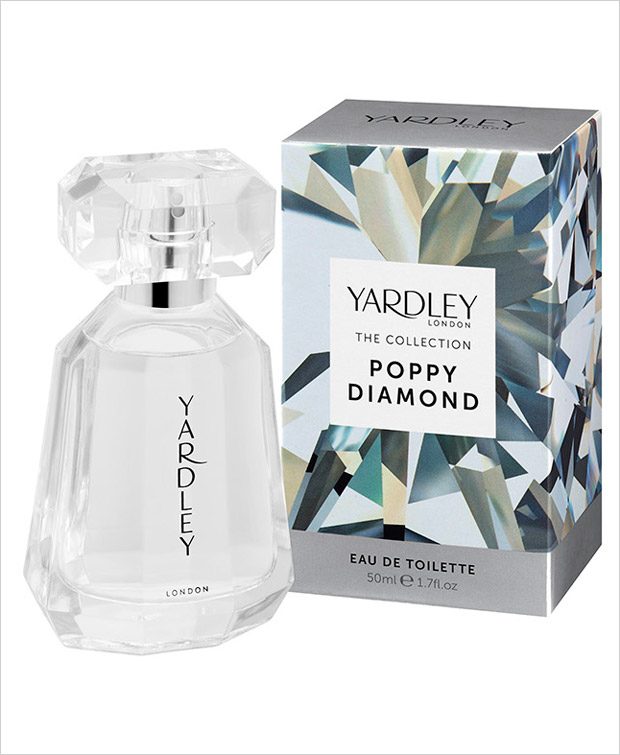 POPPY DIAMOND
"I created this fragrance to express all the facets of a rose in a contemporary way. Rose is a very stimulating flower, always reinvented, always inspiring. Poppy Diamond has the brightness and brilliance of Damascenian roses in the Turkish fields, the light woody and subtle honey undertones for enhancement to give more power, femininity and sheer sensuality of one of the most captivating flowers." – Domitille Bertier
LILAC AMETHYST
"My goal for this fragrance was to create a memorable scent that fuses fresh and deeper sensual notes together in perfect harmony. This is a highly textured fragrance combining spices, herbs, florals and cologne notes around a heart of indulgent, creamy fig" – Nelly Hachem-Ruiz
FLORA JADE
"I love chypres, which I consider to be the most sensual and sexy olfactive family and the most sophisticated. I have created a modern crisp green fresh-floral chypre that captures the bold, exuberant spirit of the jade gemstone. I wanted to create something airy, delicate, with a natural, earthy bouquet" – Anne-Sophie Chapuis
For more of Rankin's work visit: rankin.co.uk