Bvlgari has introduced it's latest fragrance to it's successful beauty endeavor, Bvlgari Goldea The Roman Night is fronted by Supermodel of the moment Bella Hadid. The sister of Gigi Hadid has had a massively prolific 2017 fronting numerous top brand fashion campaign and inking new beauty contracts, among them the Goldea fragrance deal. The formula is work of celebrated perfumer Alberto Morillas who's know for his collaboration with the likes of Calvin Klein, Kenzo (The Summe fragrance) and Saint Laurent to name a few. Morillas is also the creator of the iconic and easy to say timeless fragrance by Calvin Klein – the CK ONE.
Ready to hit the shelves globally in September 2017, the fragrance is already available in selected shops. It is a mix of nuances such as black pepper, mulberry and the night blooming jasmine. In it's core it is set as an evening fragrance and in a Roman Holiday inclined video Bella Hadid roams the rooftops of Rome after leaving a posh party.
The packaging comes in round black glass bottles of 25, 50 and 90 ml Eau de Parfum edition.
Scroll down for more.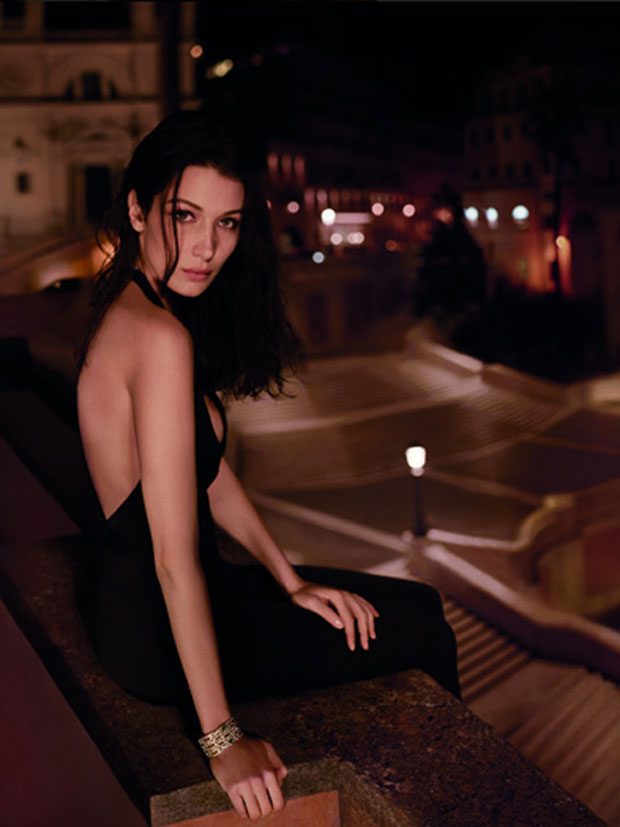 All Images Courtesy of Bvlagi