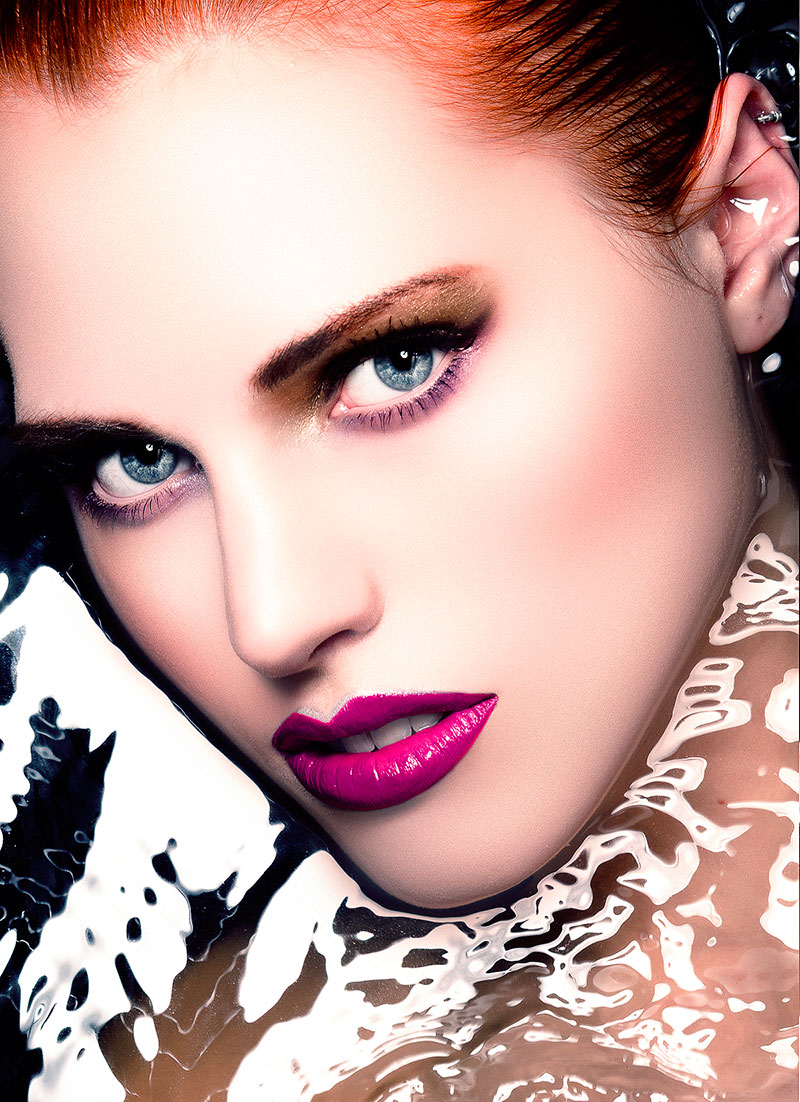 Bouyant – Fashion photographer Terrence Seah captures a sublime new beauty  story with the gorgeous Annabelle exclusively for Beauty Scene. Dashing makeup looks are courtesy of makeup artist Zana Moses. Annabelle is represented by Profile Models in London.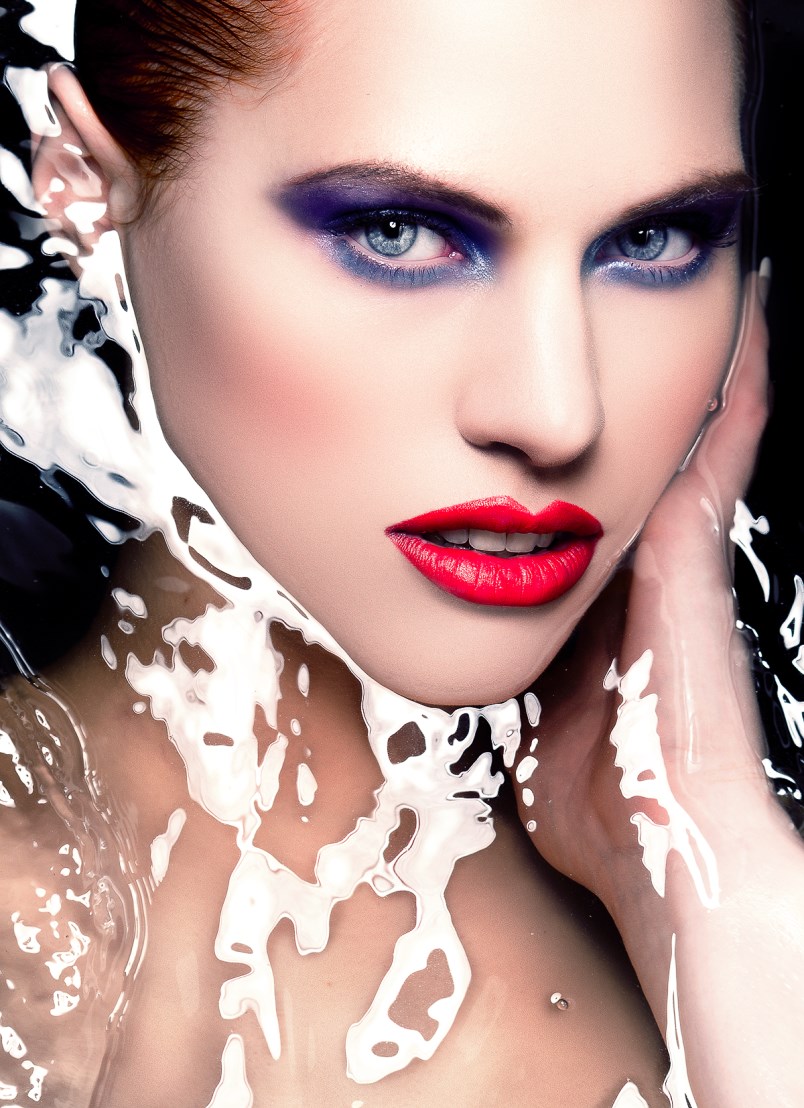 On the lips a mixture of Under world and Resist lipstick by Illamasqua.
On the eyes Ore and Furore pure pigments blended into each other. Under the eyes cream pigment in Depravity all by Illamasqua
Mascara Le Volume de Chanel in Noir.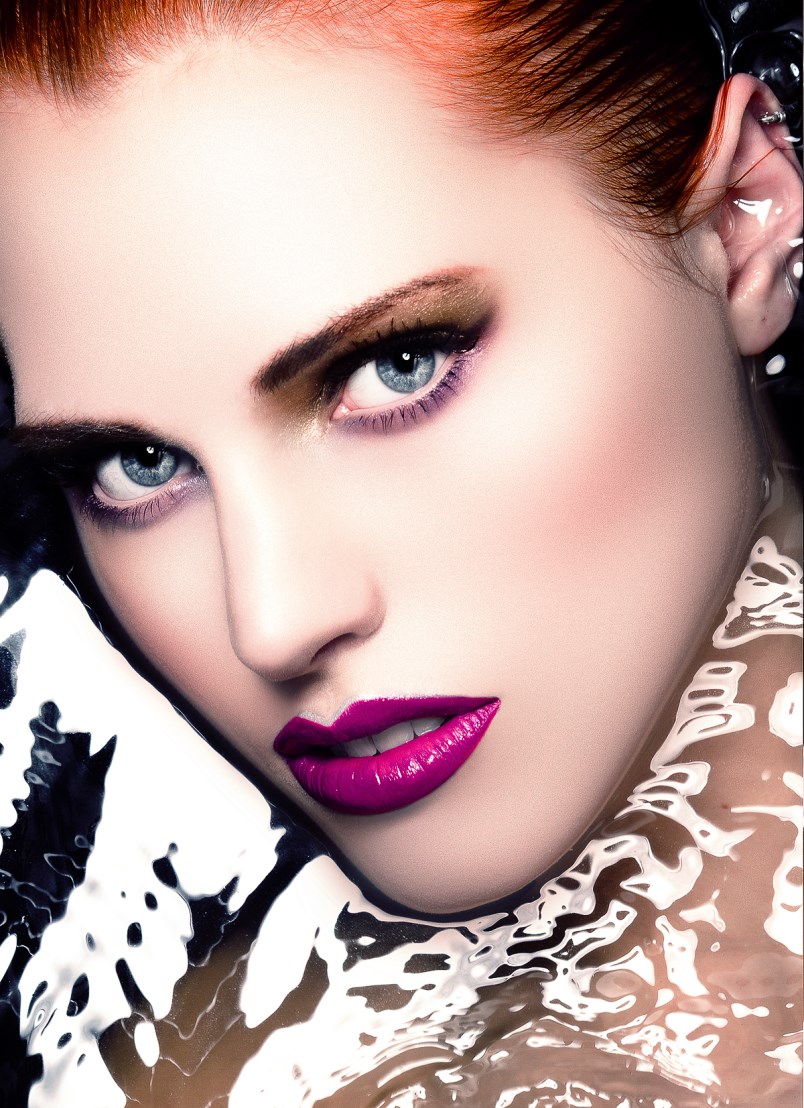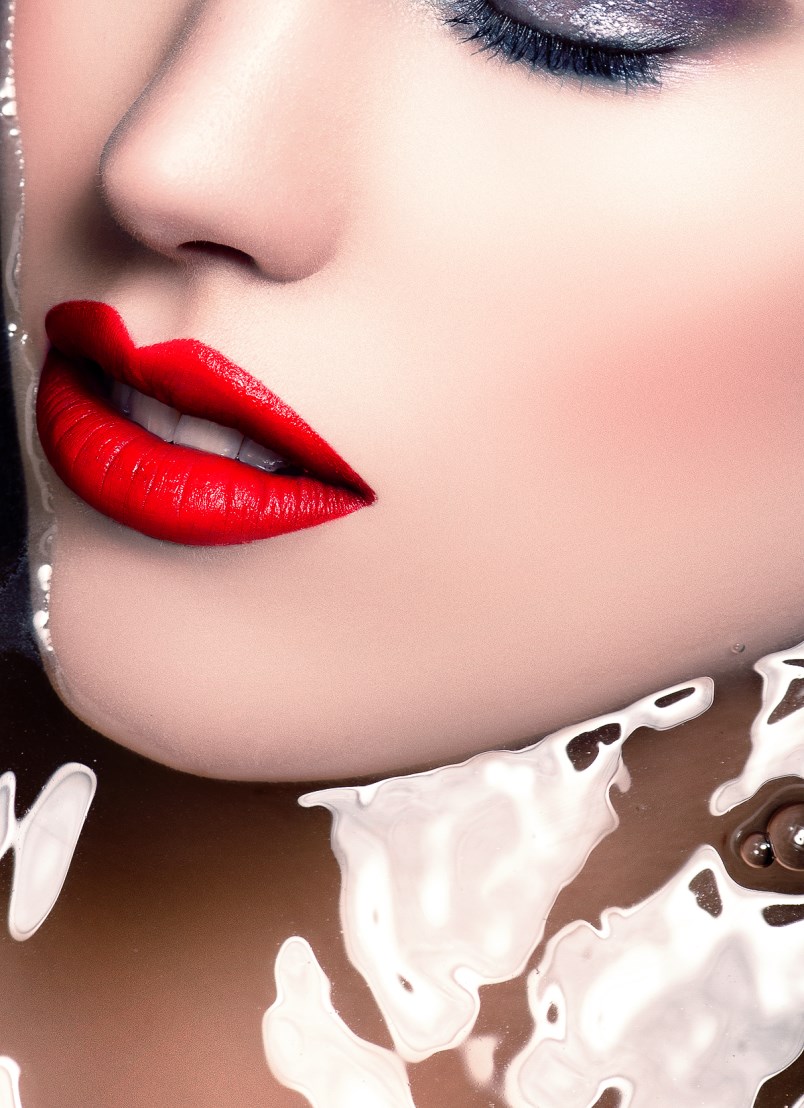 For the skin: The makeup artist prepped the skin using Bio Derma followed by moistrising the skin with embroylisse. To conceal any redness on the skin and dark circles under the eyes she used Correcteur Perfection Concealer by Chanel.
The foundation used was Perfection Lumiere by Chanel. For the cheeks she washed over with Joues Contaste in Tumulte by Chanel.
On the eyes, she used Cream Pigment in Depravity by Illamasqua,and a pure pigment in Beguile by Illamasqua on top of that.
Mascara Le Volume de Chanel in Noir
To line the lips she used Precision lip definer Le Crayon Levres by Chanel and filled in wih chanel rouge Allure in Passion.
Correcteur Perfection Concealer by Chanel
Makeup Artist : Zana Moses using Chanel & Illamasqua
Model : Annabelle @ Profile Models