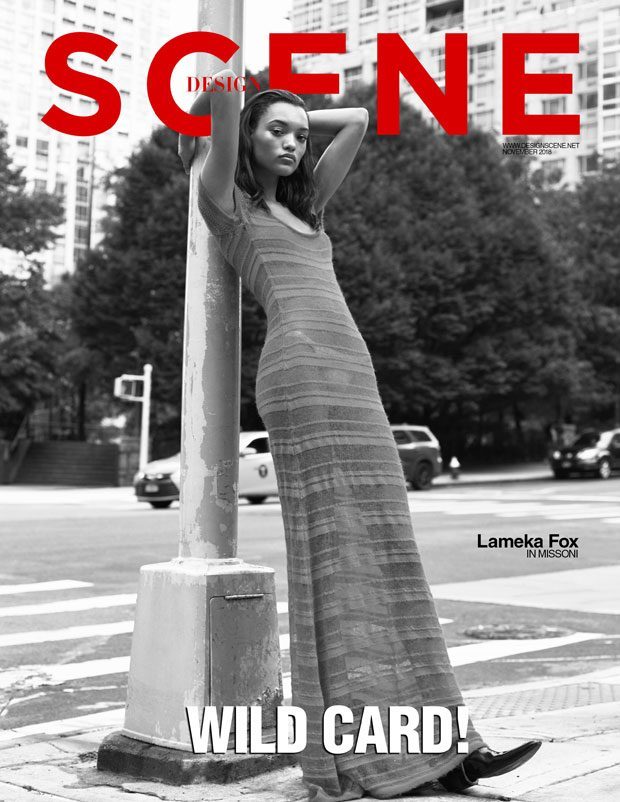 Discover Design SCENE Magazine's November 2018 Wild Card edition featuring Victoria's Secret runway star Lameka Fox on the cover captured by fashion photographer Frederic Georges, and styled by Sarah Gentillon. In an exclusive interview American Stunner talks about being discovered through a hashtag, top fashion catwalks, Victoria's Secret runway shows and much more.
See more of Design SCENE Magazine's new issue below: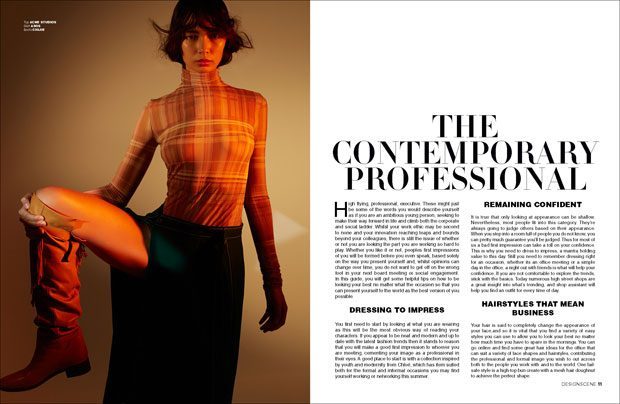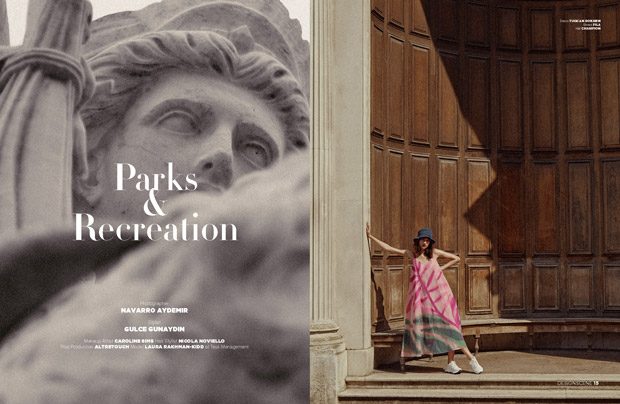 For the Wild Card edition we also talked with journalist, filmmaker and model Fenn O'Meally, designers Marcel Ostertag, and Each Other's founder and creative director Jenny Mannerheim, and architect Eva Longoria. Our fashion features director Katarina Djoric explored the modern day office wardrobe, while fashion stories are work of photographers Keiichiro Nakajima, Navarro Aydemir, and Ray Kay.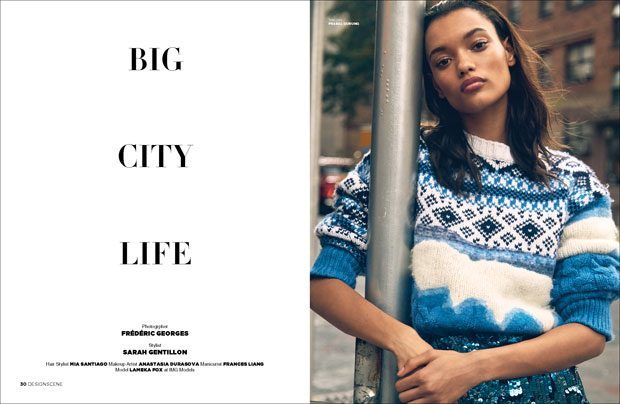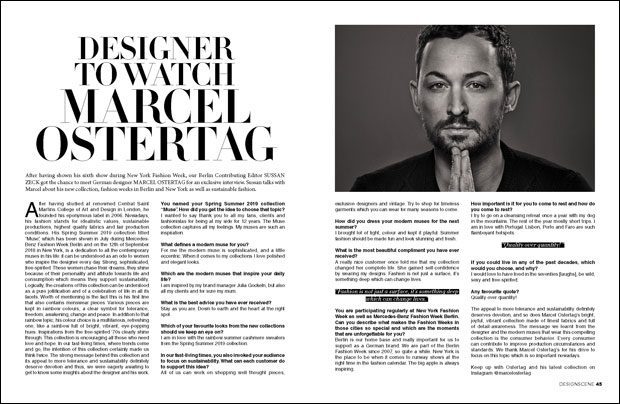 The star of BEAUTY SCENE Supplement is Serbian top model Marina Krtinic lensed by fashion photographer Danilo Pavlovic with styling from Katarina Djoric.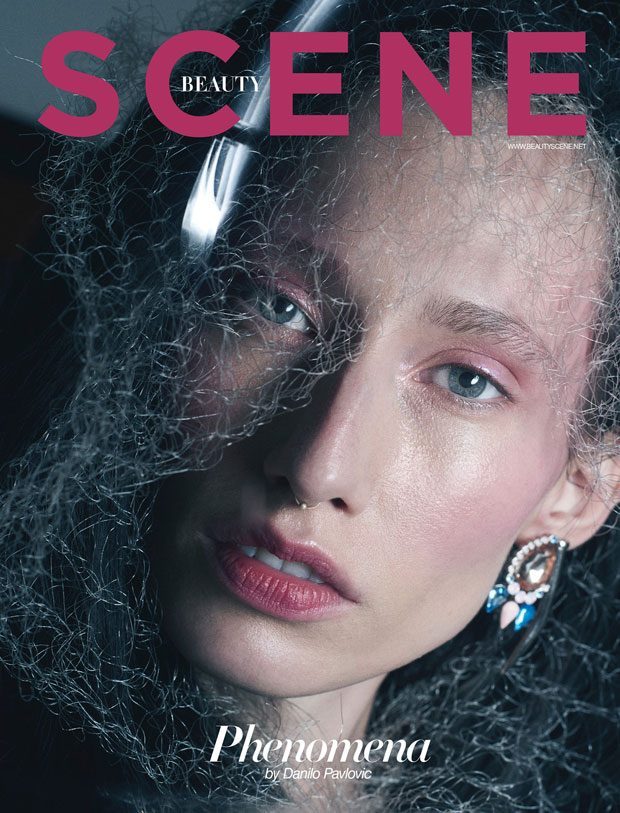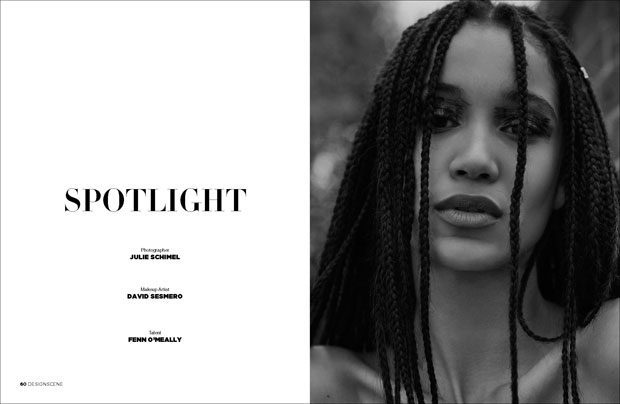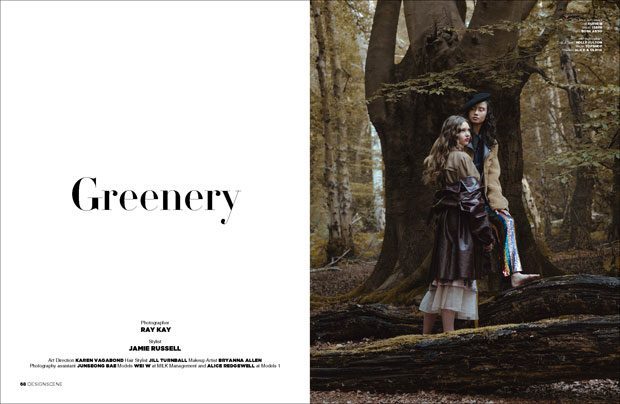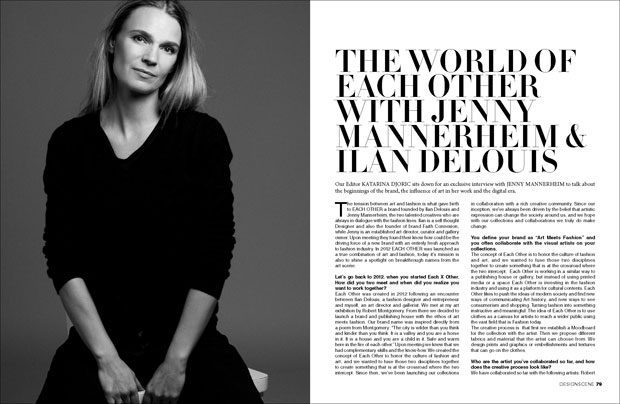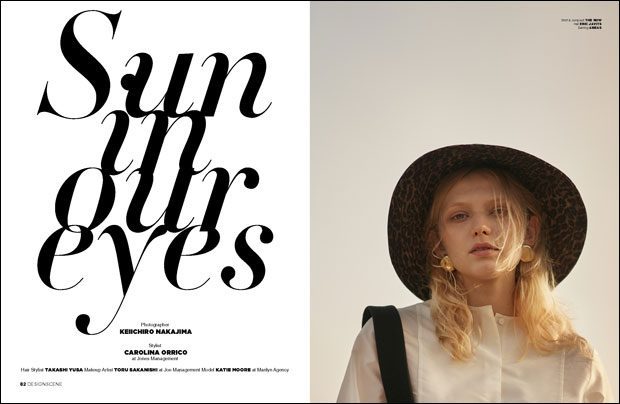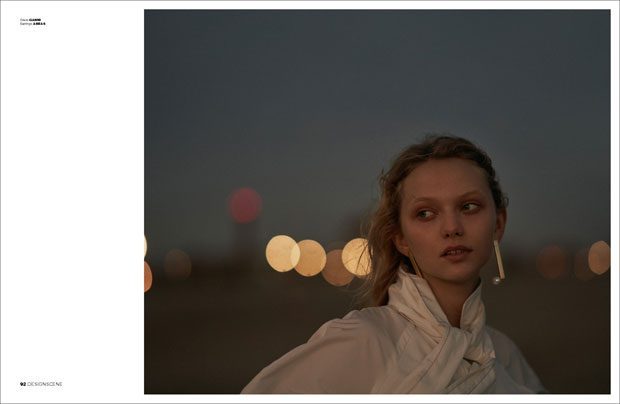 Photographers Navarro Aydemir, Frederic Georges, Danilo Pavlovic, Ray Kay, Julie Schimel, Keiichiro Nakajima
Stylists Gulce Gunaydin, Sarah Gentillon, Jamie Russell, Carolina Orrico
Available in print $23.90 and digital $3.90 – get it in our shop.