A T-shirt bra is a seamless, molded cup bra that blends in with any clothing and creates a smooth silhouette even under the thinnest T-shirt or outfit, hence called the name "T-shirt bra". T-shirt bra cups are designed to look smooth while providing enough support, style, and shape. T-shirt bras are molded and have no lace or embroidery on the cups, so they won't show through your clothes. This bra shapes your breasts without showing lines. That's why you can count on this supportive and comfortable style.
Bras come in many styles for various occasions and outfits. The T-shirt bra is one of the must-haves in your wardrobe. The word T-shirt bra comes from the fact that it may be worn beneath a white T-shirt or any T-shirt.
If you've ever gone shopping for a bra and returned with one that doesn't fit, you know how annoying it can be. Bras can be hard to come by if you don't follow the guidelines. So, here are some bra-buying tips to make your next bra shopping trip a success.
Avoid Going Online Unless You Have Purchased One
As long as you know your cup and band sizes, shopping for conventional bras online is alright. A T-shirt bra from the internet should only be purchased in extreme cases. Because a T-shirt bra's fit depends on more than just your cup and band size.You can try Natori's luxury t-shirt bras if you're looking for qualityT-shirt bras online.
T-shirt bras are meant to be hidden under tight garments. But not all of these are unseen. It all depends on your body size, breast shape, and placement. These variables are hard to ascertain, making internet shopping for T-shirt bras risky. You don't want a T-shirt bra that isn't invisible under tight garments. If you have time, walk into a store and try on your T-shirt bra.
Know Your Fit
It's more crucial to measure the band than the cup since a band size change is more noticeable than a cup size change. You can do this at home in just a few simple steps. To find your band size, wrap a tape measure around your back just above your breasts and under your arms; you can also measure across your ribcage underneath your breasts. If either of these measurements is an odd number, round up to the nearest even number.
To find your cup size, wrap a tape measure around your breasts and deduct the result from your band size. The inch difference tells you your cup size.
Remember that different brands fit differently. Like apparel, fit varies, especially when shopping from European retailers. For this, you can use customer service or sizing areas on websites to discover the perfect fit.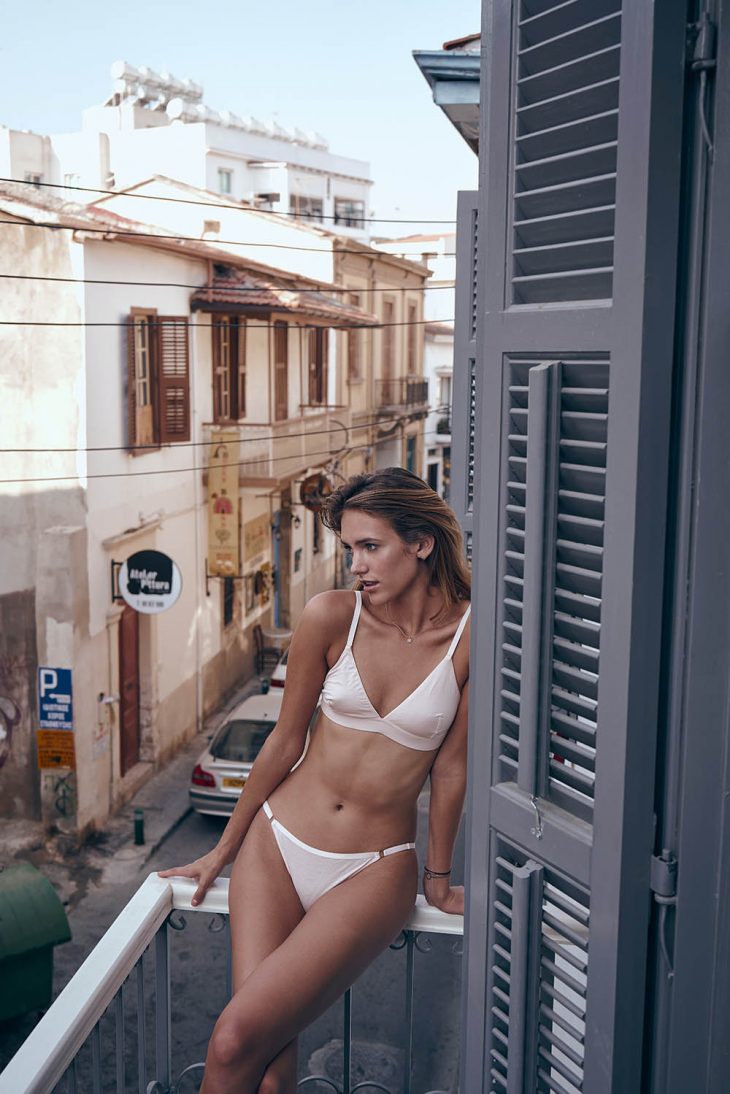 Comfort Is Key
Be honest about comfort. It's important with T-shirt bras, especially. If your T-shirt bra pinches or itches you, ditch it. These signs aren't only unpleasant; they indicate that your bra doesn't fit quite right. You can go shopping and find the right one for you. The easiest method to choose a T-shirt bra that fits is to focus on comfort.
Assess The Lift
Tightening the band and straps supports your breasts and relieves back and shoulder pain. Lean over and make sure your breasts are fully in the cups to evaluate if the bra you're checking on provides adequate support. If the shoulder straps dig into your shoulders, go for padded straps. It's recommended to look for a bra with close-set straps, U-back, or ballerina-back shape for slipping straps.
Check The Back
If you're trying on a bra and the band rides up in the back, you can size down. When the band is closed on the loosest hook, no more than two fingers should fit inside. So, you may progressively tighten the bra as it stretches. A bra's band provides major support and should be doing most of the effort. To avoid digging into your back, consider a bra that's smooth in the back or closes in the front.
Try It Under The Right Clothes
The best approach to evaluate a T-shirt bra is to try it on under the clothes you normally wear it with. Bring a selection of your tightest tops and dresses into the dressing room to try on with the T-shirt bra before buying it.
This may seem excessive and time-consuming, but it'll pay off. There's nothing worse than believing a T-shirt bra looks seamless in the dressing room but not so much at home under your favorite skin-tight summer dress.
Conclusion
The rules and guidelines for buying a T-shirt bra are identical to a regular bra. But T-shirt bras are designed to be unnoticeable under tight garments. Keeping this in mind, a quality T-shirt bra provides comfort and support.