To stay on the right side of fashion is a bit like remaining upright on a treadmill operating at 70 miles per hour. Quite literally changing with the seasons, all those beautiful dresses you bought to brighten up your summer will be out the window by the time leaves are turning orange on the trees.
Gigi Hadid will be sporting a thousand new outfits once winter comes around and, if you tried to keep up with them all, you'd be in direr straits than a gambling addict being dragged to the basement of a casino.
At least, that's what some fashion magazines would like you to think. In the quest for rolling content, they want you to believe that nothing is timeless, and that every sell by date is lurking just around the corner.
They are, let's face it, simply wrong. A quick glance at your wardrobe will show you that almost any style can be timeless if you're a discernible fashionista.
Just think of the classic beauties like Audrey Hepburn. Time hasn't turned her famous little black dresses into horrific bin bag-looking things. She remains as striking as she was in the 50s and 60s thanks to her debonair and urbane couture.
With that in mind, we've been thinking about dresses for your collection that will weather the test of time. Take a look and get ready for some impressive stylings.
Read more after the jump:

Off the shoulder body con dress
Keeping an off shoulder dress in your wardrobe is a must if you want to look great and remain breezy during the warmer summer months. And this off the shoulder body con dress, replete with its sleek fit and comfortable pure white material, is perfect for those warm days at barbecues or lounging in a grassy park.

Rose print mini dress
Floral dresses are traditionally associated with light springs and warm summers, but this dark rose print mini dress is ideal for any time of the year, and will make you look striking as a guest at a wedding or at a civilised garden party. Pair it with some killer heels and you'll be the star guest at any function.

Capped sleeve crocheted lace dress
A little bit of lace is the perfect way to add an extra dash of style to your outfit, which is why this crocheted lace dress works in all the right ways. It's a night out dress that will set you apart from everyone else on the dancefloor.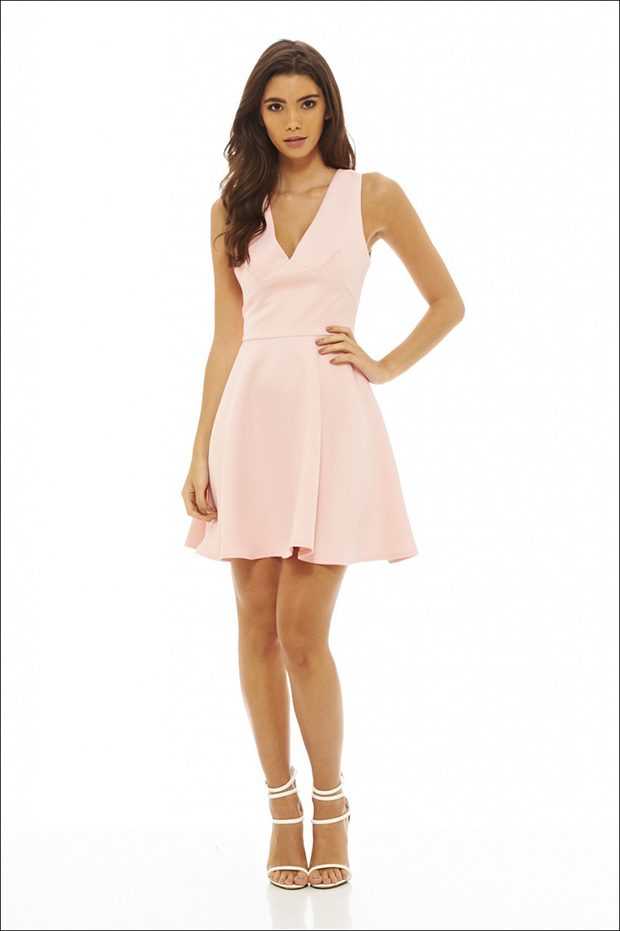 V neck skater dress
Feeling light and airy is a necessity in some weather conditions, and there's no better way to enjoy a light breeze than when you're wearing a V-neck skater dress. This casual dress fits well with a simple necklace and some stylish heels.