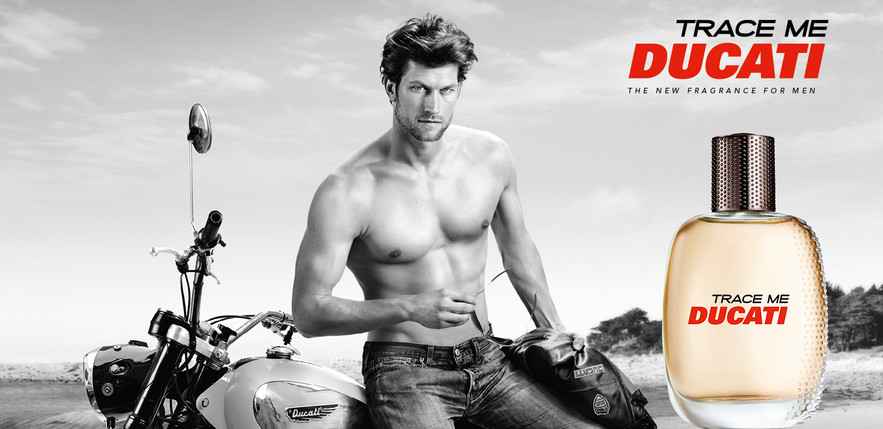 Ducati is launching a new masculine scent – Ducati Trace Me.
In the wakes of Fight for Me and Fight for Me Extreme, DUCATI combines creative freedom and inborn elegance in a new version of its inimitable style. 
Introducing TRACE ME, another tool of masculine seduction for a man who relies only on himself and his faithful Ducati.
Perfectly self-confident, nonchalantly leaning on his iconic Scrambler, they both radiate power and attraction. Is he waiting for anyone? His look leaves no doubts: he's looking at her. Straight in her eyes. Can she hold his gaze? Will she follow him? Does she dare to? For the moment, he's here… TRACE ME…
Top notes: black pepper, pineapple, green apple
Heart: violet leaves, nutmeg, pimento
Base: cedar, amber, balsam
The fragrance is available as 30, 50 and 100 ml Eau de Toilette.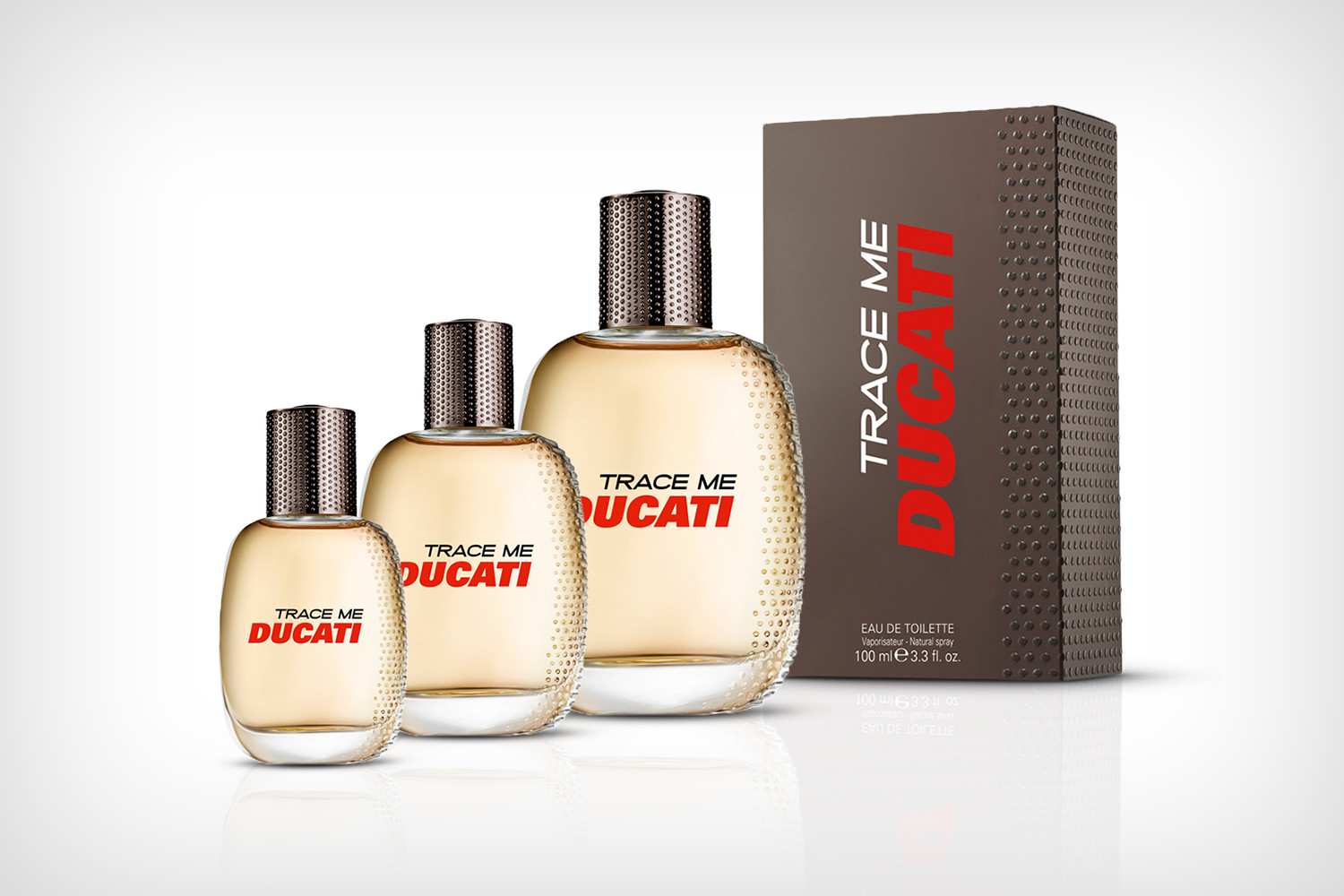 Source:
Perfume Holding