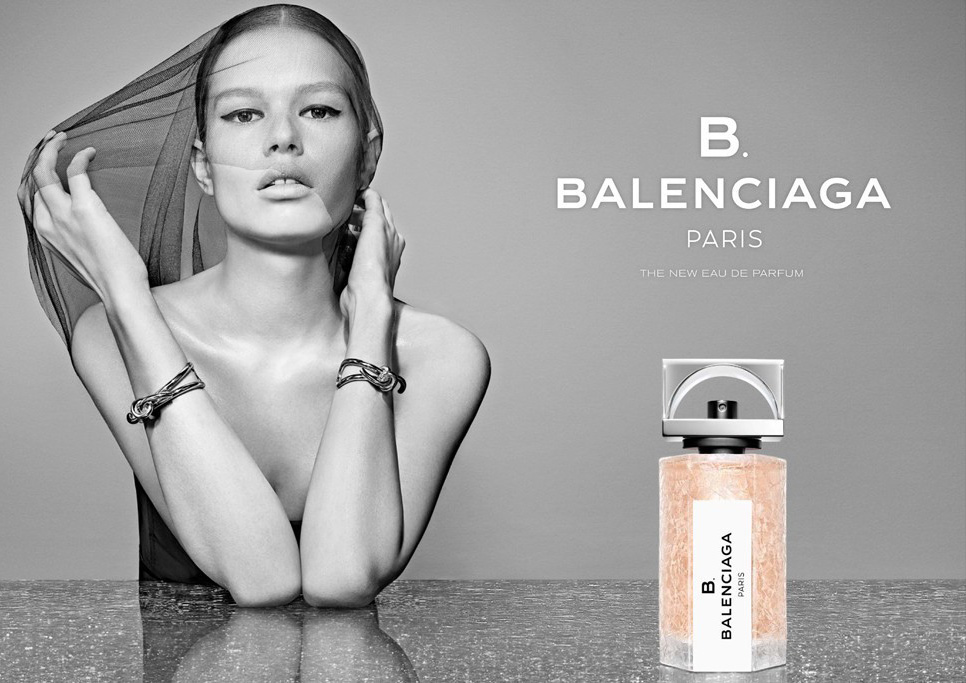 Breakthrough star on the modeling scene Anna Ewers becomes the face of Balenciaga's new fragrance B.Balenciaga Fragrance. To capture the ethereal shot the famed Paris based label enlisted legendary fashion photographer Steven Klein.
The fragrance comes under the helm of label's new creative director, american designer Alexander Wang. The latest to hit the fragrance shelves is already described as the iconic scent to come from the luxury label.
It was exciting working on the scent and going to the essence of the brand, to its DNA, and to also combine that with my vision. – from Alexander Wang
The styling for the session is courtesy of fashion stylist Vanessa Traina, makeup by makeup artist Diane Kendal and hair styling by hair stylist Didier Malige. Anna was selected by Anita Bitton, the breakthrough star on the modeling scene is represented by Women Management in New York, Paris, and Milan.