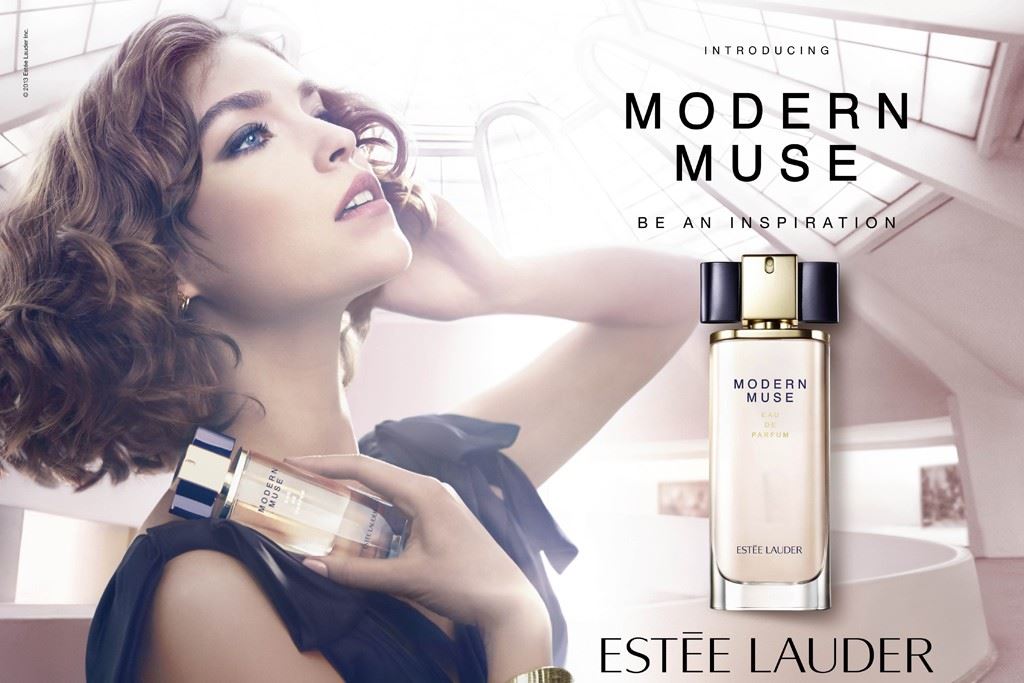 Estee Lauder  is launching  a new women's fragrance in August 2013 called Modern Muse. Modern Muse is the first major women's fragrance after Beyond Paradise from 2003. Estee Lauder experts worked with perfumer Harry Fremont of Firmenich to devise a dual structure for the juice making it rally around the polar effects of strength and softness.
Two main accords are said to define the fragrance; there is a floral "sparking jasmine" one and a "sleek woods" one. The first accord features exotic mandarin, tuberose, fresh lily, honeysuckle nectar, dewy petals, jasmine sambac, and jasmine sambac China absolute. The "sleek woods accord" tapping anew in the research the company did on showcasing woods that can be branded as feminine for Sensuous, layers two different kinds of patchouli, blending them with Madagascar vanilla, amber wood and soft musk.
From a business perspective, Estée Lauder are viewing the new perfume as a means to reassert their presence as a fragrance powerhouse to strike a better balance with their makeup and skin-care specialties. From a lifestyle perspective, Modern Muse wants to intuit and support the "…dynamic tension in a woman's life."
The face of the beautiful campaign is model Arizona Muse. The campaign is shot by photographer Craig McDean, and the TV Ad is directed by Stuart Dryburgh. Both ate shot in New York City's  Solomon R. Guggenheim Museum.
The flacon and the dress in the print advert  feature nine ribbons to symbolize the nine muses of the Antiquity.
Estee Lauder Modern Muse will be available as a 30, 50 and 100 ml Eau de Parfum.
Source: Sassi Sam