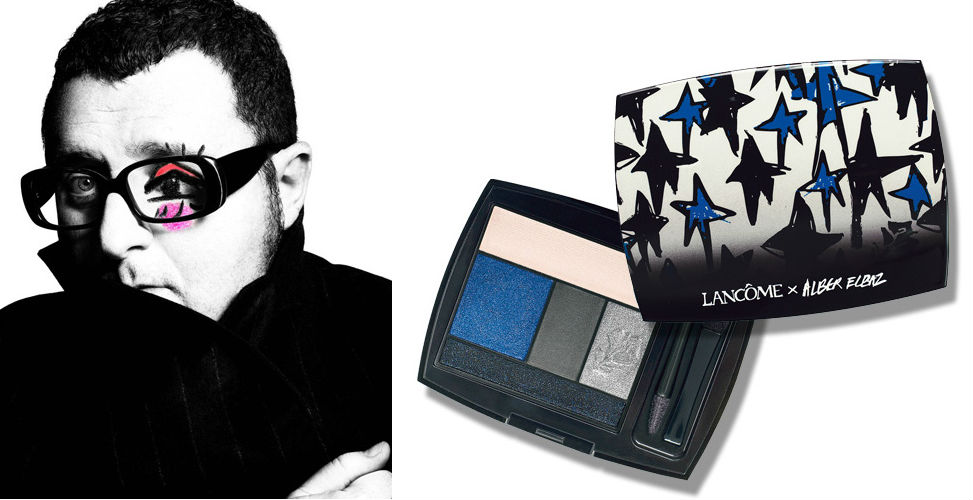 Lancome is launching a new makeup line in collaboration with Alber Elbaz in May.
Alber Elbaz is, without a doubt, one of the world's most influential designers. But beyond that, he is also the most talented' says Youcef S. Nabi, Lancome President. 'His sense of luxury, his vision of femininity and that hint of audacity resonate perfectly with the new values of Maison Lancôme. We are extremely proud and happy that he is set to channel his universe into the world of makeup for the very first time.
The entire collection featuring nine-piece range will be available in Limited Edition and will include a set of false lashes, four different Color Design Eyeshadow Palettes and the four famous mascaras. At this point I'm a bit confused because in my earlier post I shared photos of three new Lancome & Alber Elbaz Mono Eyeshadows with the same design and packaging as the other products from this collection. I will make a new post next week with more info and promo photos.
One of the new Alber Elbaz Color Design Eyeshadow Palettes is named Midnight Rush and includes shades of bright blue, silver, smokey gray, black and vanilla.
Lancôme Show by Alber Elbaz Mascaras 
Hypnôse Star Waterproof Mascara
Hypnôse Doll Lashes Mascara
Hypnôse Drama Waterproof Mascara
Définicils Mascara
Lancome Show by Alber Elbaz Color Design Star Palette 
False Lashes