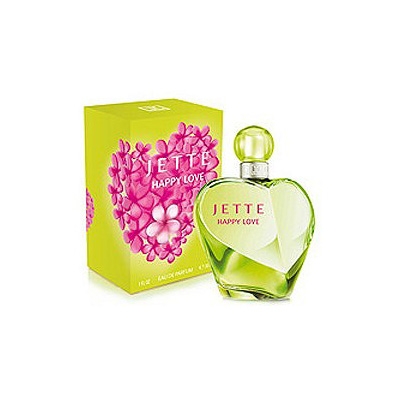 "Joop JETTE HAPPY LOVE: A refreshing and radiant floral fragrance full of optimism and joy for YOU Be happy, be lovely – the exclusive new Eau de Parfum is Inspired by the feeling of first love, butterflies in the belly and the scent of delicate summer blooms. A bouquet full of spontaneity and joy. A unique feeling of being in love: JETTE HAPPY LOVE."
Joop! Jette Happy Love is classified as Floral Fruity fragrance. Scent notes of Jette Happy Love Jette Joop include top notes of Bergamot, Apricot, Black Currant, Litchi, middle notes of Rose, Raspberry, Tea and base notes of Musk, Blackberry, Cedar.
The top note greets us like a swarm of happy sparkling butterflies in the stomach. With a delicious chord of delicate fruity apricot, sweet lychee, and a combination of blackcurrant with bergamot. Graceful, clear and graceful in the heart. With white roses, green tea and cheerful raspberry flavor. The Base presents sensual, warm and velvety – like a romantic spring evening. With noble cedar wood, musk oils and soft silky blackberries.
The fragrance arrives in a flacon shaped like previous editions of Jette Joop! but this time, the glass flacon is colored in bright green. The perfume comes as a 30ml Eau de Parfum. Jette Happy Love will hit the stores in March 2013.