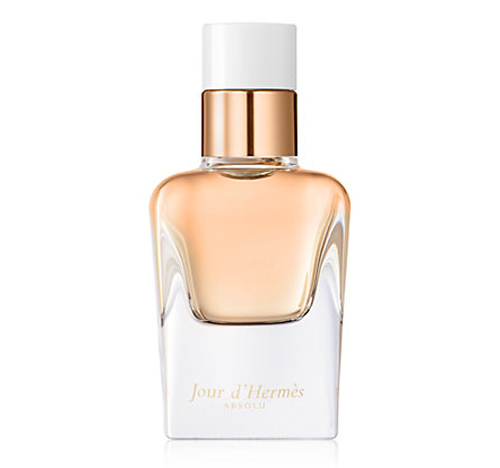 Hermes has launched Jour D'Hermès Absolu, aflanker to 2012's Jour d'Hermès fragrance . Jour D'Hermès Absolu was developed by Hermès house perfumer Jean-Claude Ellena.
Femininity in perfume form.A celebration of the birth and rebirth of woman, every day, Jour d'Hermès brings to light the beauty of woman, while maintaining the mystery of each individual woman. A profusion of bouquets. From dawn to dusk, here is a floral that flowers, a blossom that blooms.
Jour d'Hermès Absolu, a floral declaration in the absolute, a radiant profusion of flowers, voluptuous and sensual.  Jour D'Hermès Absolu offers the perfect harmony of creamy white gardenia, fresh and precious sambac jasmine and sweet honey romantic apricot blossom.
Hermès Jour D'Hermès Absolu is available now at Harrods in the UK, as a 30, 50 and 85 ml Eau de Parfum.