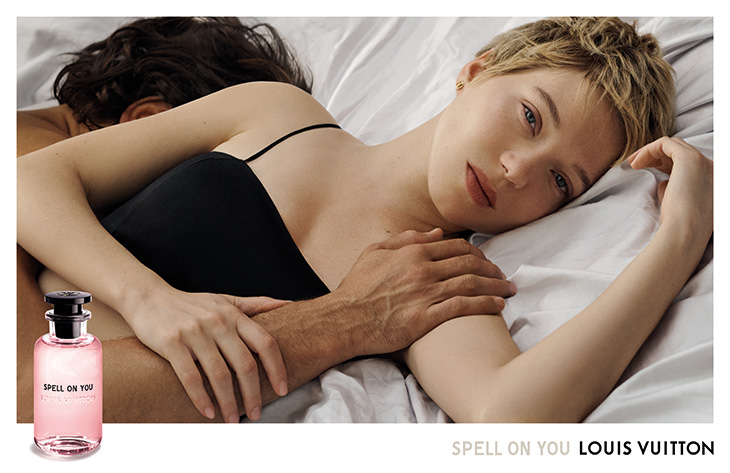 Luxury brand Louis Vuitton unveils the new fragrance Spell On You. Louis Vuitton presented the women's fragrance, Spell On You, with a new film directed by Jean-Baptiste Mondino starring Léa Seydoux. Film captures intimate caress across two people whose amorous interaction suggests a fervent story that has already begun. They discover the intensity of their connection, their inner world creation can exist within the world at large. Their desires radiate outward, the longing for touch universal.
 "This is a beautiful evolution of my continuing journey with Louis Vuitton, one that now comprises several evocative stories. I am honoured to embody a fragrance that is imbued with sophistication and sensuality," shares Léa Seydoux
"It had to be a love story, a love spell. Then came the idea to portray their affection with a certain elegance, very pure. There is also the captivating feeling of a voyage, an escape, which is the signature of Louis Vuitton," shares photographer and Film Director Jean-Baptise Mondino says
The new Fragrance was created in Grasse by the world renowned Master Perfumer Jacques Cavallier Belletrud, who shares with the press: "The iris is a love potion unto itself, its scent literally sets the senses awhirl," and "It's the ingredient of seduction par excellence, in beauty and in perfume."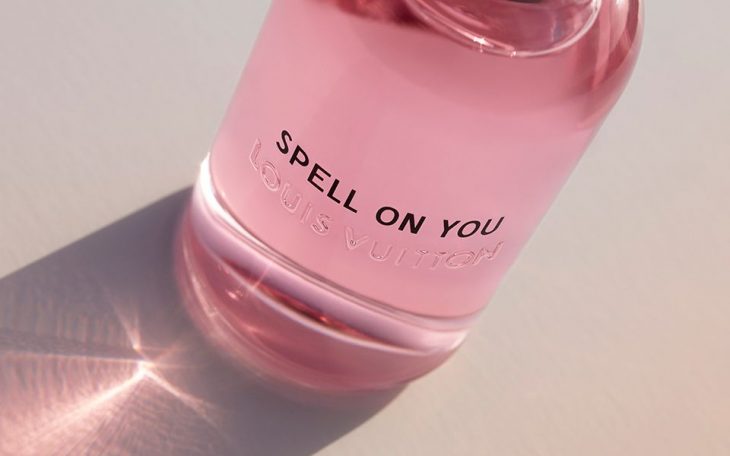 The new fragrance aims for an instant and enduring impression, with its rose tones and nuances from the acacia flower as well as radiant jasmine. What prevails are Green Notes, Violet and Tuscan Iris; middle notes are Rose, Chinese Jasmine and Tuscan Iris. While the base notes are Peach, Acácia and White Musk.