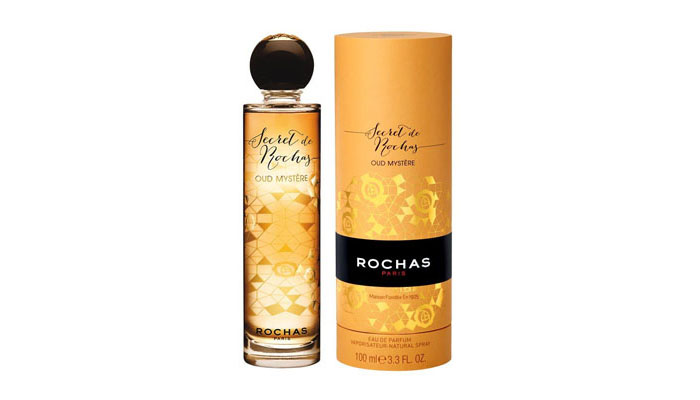 Rochas has launched Secret de Rochas Oud Mystère,a Middle-East region focused flanker to their popular fragrance Secret de Rochas,also from 2014.Its author, perfumer Jean-Michel Duriez said he was inspired by the myth of the Parisian woman and her sense of privacy about herself, which he thought meshed well with the mysterious Orient thematic, in a fusion-cuisine kind of way as he likes to turn to the culinary world for added insight,
I wanted to connect with the mystery aspect of Secret. Every secret is mysterious. Sometimes secrets are so secret that they don't even exist. It's that sense of wanting to know more that enhances the mystery. A Parisienne will never reveal everything about herself; there's always something about her that's a little mysterious and hard to describe. You're just instinctively drawn to her. All women, and perhaps especially Parisian women, desire to keep their secrets, secret,
The new eau de parfum opens on a Rose accord and Saffron seguing into a heart of Osmanthus together with the Secret Ingredient which shall remain nameless, resting in the end on an Oud Accord, Moss, Patchouli, and Olibanum.