When it's time for a new look, a fresh hairstyle is the place to start. No one wants to look dated, so before you decide to chop or color, it pays to know to the current trends. But, just because a hair design is trending does not mean it will look good on everyone. Hair professionals can give expert advice on flattering hair styles based on facial shape and skin tone. Here are the today's hottest hair trends and where you can go for a career in creating these styles.
Ponytails
Ponytails aren't just for the gym anymore. The pulled-back style is hot this year and Elle has the break-down of how all the A-listers are wearing them.  Katy Perry prefers hers tightly gathered, slicked back and high on her head. Both Bella Thorne and Taylor Swift opt for plenty of volume and bounce in their center ponytails while England's style sensation, Duchess Kate, keeps hers loose with wispy bangs peeking out.  The ever-elegant Julianna Moore takes on the red carpet with a side part and a low ponytail centered just over her neck. From snug and high to loose and low, a ponytail is one hair design that is flexible enough to dress up or down for every occasion.
Braided Locks
Thank Katniss Everdeen and the resurgence of boho style for the current trend of long plaits and braided updos. Glamour has the skinny on a wealth of celebrity-inspired braids, including Blake Lively's intentionally messy loose side plait that brought bedhead to the red carpet. However, the most elegant and attention-grabbing version of this trend is the braided updo. Get this hair design by creating a center part and then making a French braid down each side. Secure both braids with elastics. Then, coil and wrap the braids onto the head in any arrangement and secure with bobby pins. Katie Holmes tried the style recently and the result is a high-fashion look that works at the office or a gala event.
Boho Waves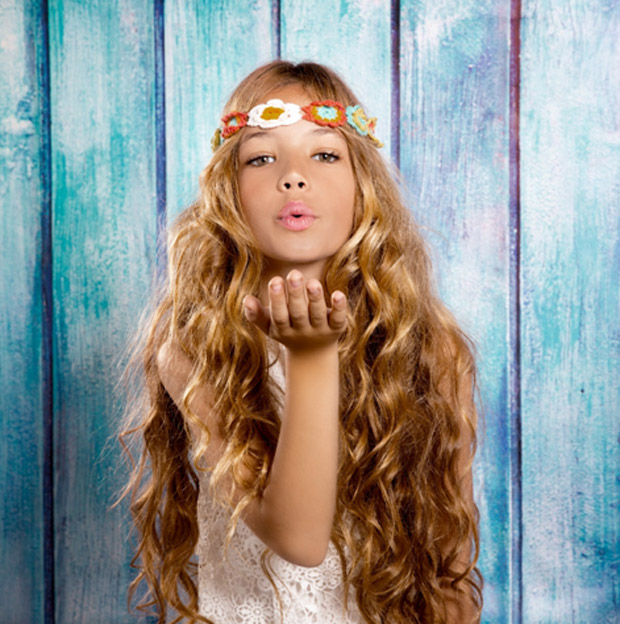 The relaxed, carefree styles of the 60s and 70s are back in a big way. The bohemian vibe is heavily influencing the fashion and beauty worlds this year. Floral prints, loose layers, fringe, linen and romantic lace are perfectly complemented by long free-flowing hair. Loose waves provide just the right amount of texture without overstepping into curly territory. The tousled style might appear easy-going and laid-back, but this hair design takes a skilled hand to get right.
The Wet Look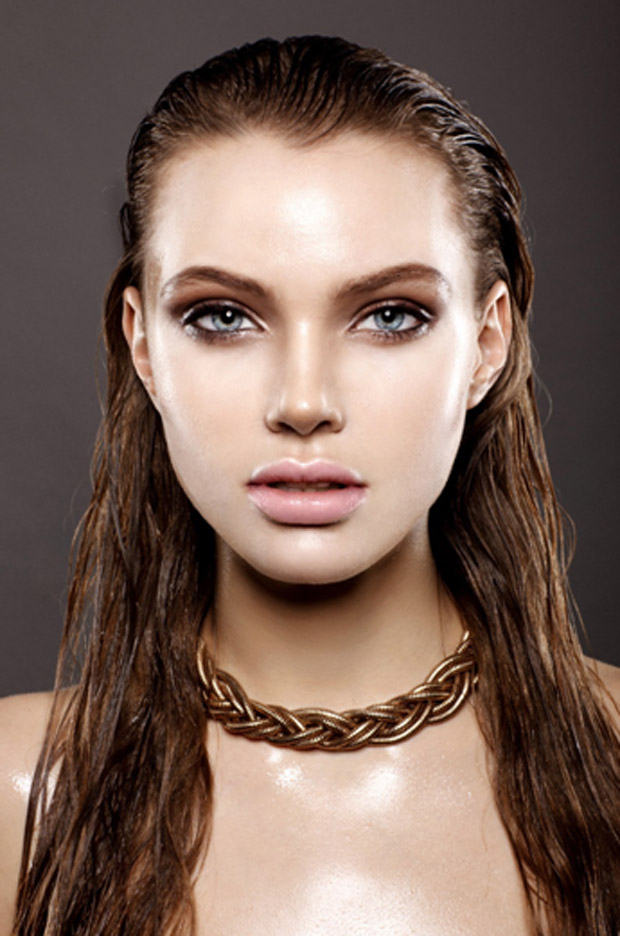 Slicked back styles are a favorite of reality television star, Kim Kardashian. The brunette bombshell uses the edgy look to portray confidence and bring simple, no-fuss style to attention-grabbing outfits. Kim K isn't the only one who loves a long, sleek look. The wet look has been popping up on fashion runways and red carpets for a while, and it isn't going anywhere. But, the fresh-from-the-pool-look isn't quite as wet as it appears to be. Instead, the style depends on gel to hold hair in place and to give the shiny, moist appearance. To keep the style from appearing too severe, brush everything straight back from the roots and go smooth and sleek on the sides and leave a bit of volume in the top. Pair the high-shine look with a smoky eye and glossy lips.
Hair Design Career
If you love keeping up with the latest hair trends, a future in hair design might be for you. It all begins at Marinello Schools of Beauty. With hands-on education in hair cutting, coloring, styling and shampooing graduates of Marinello Beauty School are ready for work in salons and spas, where they will help clients find the trend that is right for them. Or, graduates may choose to put their hair design skills to use working in television, film or as red-carpet stylist for the hottest celebrities. Who knows, you might create the next big trend.