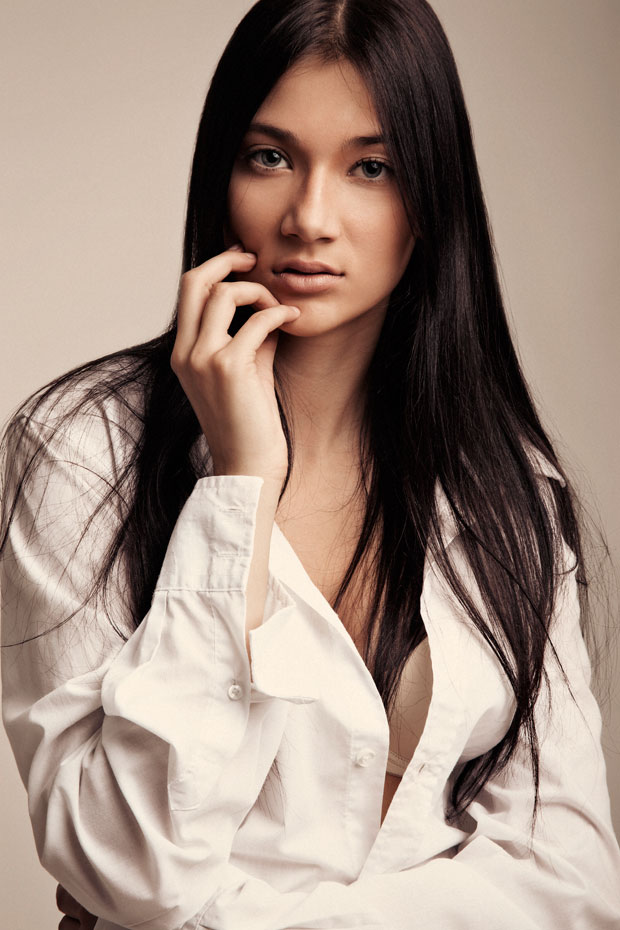 The sun is out and the London and New York fashion weeks have passed: it's officially time for the SS 2015 collections to make their debut on the high streets. This season we see a return to free, flowing, 1970s hippie attire, as well as a spike in Oriental-inspired kimonos. Grab some beauty salon supplies and get practicing with these four hair tutorials to turn heads this season.

Bohemian Blowouts
As Valentino demonstrated on the catwalk this season, think twice about trimming that lob. In a return to the early 1970s, long, blown-out hair is having its moment. To create a boho blowout, take your day-after hair and make a middle parting. Give it a quick brush and add a little more matte texture with a salt hairspray. Rub it through the hair with your fingers, and drape artistically in front of your shoulders. Make a partial braid ponytail to keep it out of your face by plaiting a small section from each of your temples, and tying them together at the back of your head.
Ponytails
High ponytails are all the rage this spring. For Oscar de la Renta'supdo, take your freshly washed hair and add some serum to ensure a high shine. Dry and straighten as normal, then put into a high ponytail with a hair elastic. Take a small section of hair from your ponytail and wrap it over the hair elastic to completely cover it, then tuck the end of this section in towards the elastic with a bobby pin.
Braids
Fishtail braids are proving ever-popular this year, but for a statement look, seek inspiration from Giorgio Armani's catwalk creation. For a 'braid-hawk', clip the hair on the sides of your head firmly out of the way. Then, starting from your hairline, section the middle of your hair into three parts, and french braid each one with a medium hold until you reach the back of your head. At this point, create a line of three small vertical buns, using in each bun hair from the sides of your head, and one braid. Hairspray to hold.
Buns
Low buns and top knots, once the domain of ballerinas, are for this season minimal-effort chic. To recreate Eden'scasual low bun, take your day-after hair, brush it, and divide into two sections. Twist both anti-clockwise, and then twist the two sections together, securing with a hair elastic at the bottom. Loosely twist this up into a bun and secure with a hair elastic. Then, take some bobby pins and take some of the hair from the bun and pin it close to your head to cover the hair elastic. Hairspray to hold.
Photos Milica at FOX Models Belgrade by Igor Cvoro