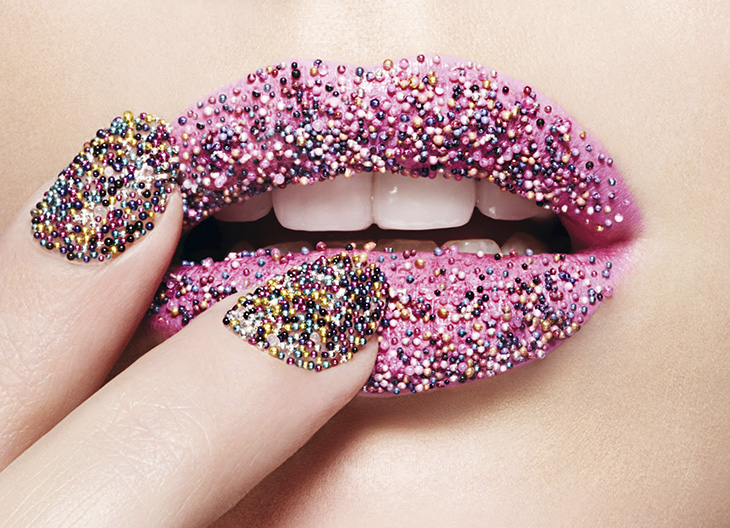 "The inspiration behind the Caviar Manicure came about when Charlotte, Ciate's Creative Director, was looking to create 3-dimensional nails for a front cover magazine shoot and wanted to develop something feminine, indulgent yet delicately extravagant. The finished effect gives nails an instant sophisticated look. Very Ciaté!"
The top innovation of the UK IT label has been interpreted for this season in pastel candy shades. Creative Director Charlotte Knight gives the "Caviar manicure" nails a sophisticated, feminine look. Simply apply two coats of paint and sub while the paint is still wet, sprinkle the microbeads about lightly and let it dry. For an optimal finish the Caviar manicure may also be sealed with a top coat.
Each Caviar manicure set includes a base coat and a bottle of microbeads – as a primer but also other high-contrast color lacquers. Each set is characteristic CIATÉ Look: Vials with bows, ergonomically designed handle and curved bottle shape for easy handling. As a primer, other high contrast color lacquers. In a playful, sweet warm season!
Ciate Caviar manicure comes it in the textures: "Cotton Candy", "Lemon Fizz", "Tutti Frutti", "Black Pearl" and "Mother of Pearl"