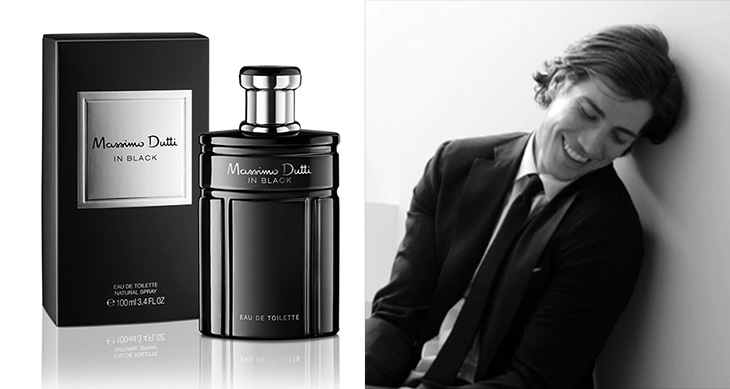 Massimo Dutti launched a new fragrance for 2013 – Massimo Dutti In Black. It is a new version of the original Massimo Dutti fragrance from 1988.
The new fragrance is more modern than the original, but it still retains the characteristics of elegance and dandy masculinity. The composition is a spicy-woody-oriental. Bergamot and violet leaves are the top notes, to the mixture of cardamom, geranium and nutmeg in the heart. Leather, amber, vanilla and a smoky woods accord are in the base.
Top notes: bergamot, violet leaves
Heart: geranium, cardamom, nutmeg
Base: smoked woods, amber, leather, vanilla
The face of the campaign is model Oriol Elcacho. The fragrance is available as 100 ml Eau de Toilette.