Welcome to D'SCENE, a project we are happy to share with all of our Design Scene, Male Model Scene and Beauty Scene readers. Just as our web pages celebrate young and promising talents we made sure we stay true to our mission on the pages of our magazine as well. Stars of our new project are models set to reshape the scene. In addition to the models there's also a list of up and coming and already established names in the industry comprised of talented photographers, writers and fashion editors thanks to who this issue comes to life.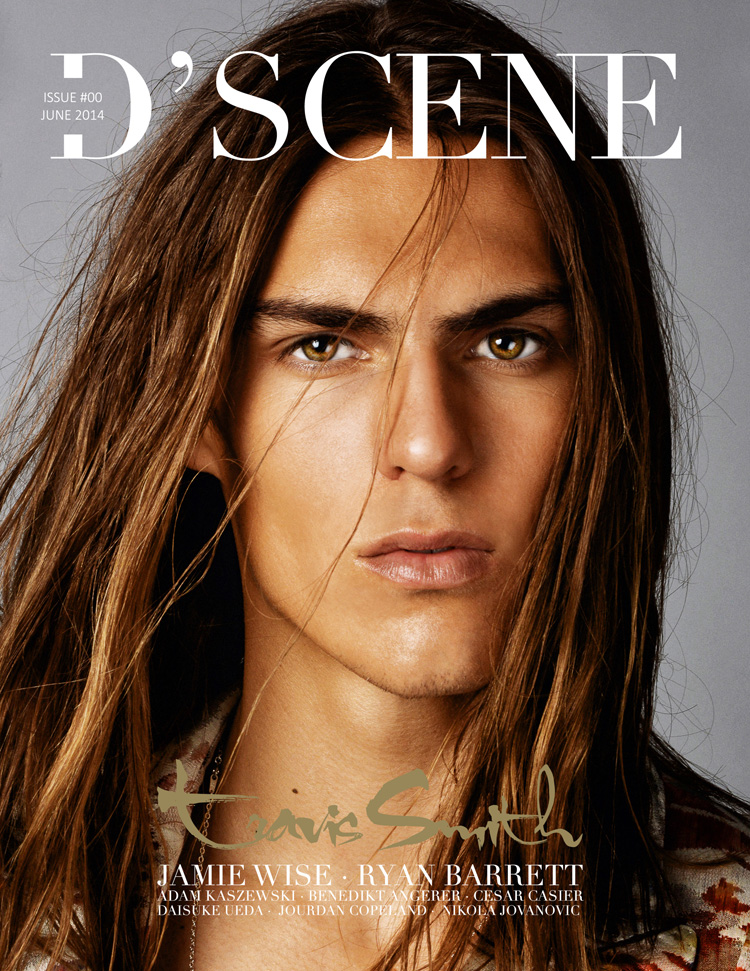 In honor of our Male Model Scene this time we are spotlighting the male models, with sessions captured in Milano, Paris, London, Sydney, New York, and Los Angeles. The contributors coming from around the globe have truly captured an international sentiment.
To front our issue we selected two coverboys, top models Travis Smith and Jamie Wise. One photographed in Milan with a European edge by Michelangelo L. Cecilia, while the other took on the quintessential LA style in a shoot by Elias Tahan. Perhaps the most romantic moment comes half way through, with Reflexion by Maud Maillard, a story fronted by the much buzzed about Timur (already the face of Dior Homme), and let's not forget model and cookbook author Cesar Casier. Furthermore we are happy to present more than thirty models gracing the pages of our zero hour edition.
We are excited to share with you the next step in our journey. Continue below for a preview of the magazine.
Photographer contributors Michelangelo L. Cecilia, Riccardo Dubitante, Igor Cvoro, Maud Maillard, Clara Copley, Jared Bautista, Pat Supsiri, Horacio Hamlet, Sinem Yazici and Elias Tahan.
D'SCENE IS OUT NOW TRAVIS COVER (ORDER HERE), JAMIE WISE COVER (ORDER HERE) IN DIGITAL AND PRINT.