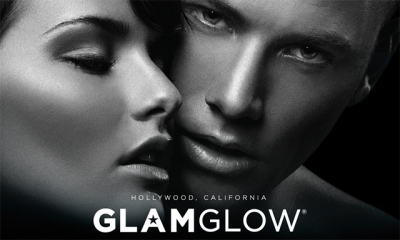 Glamglow, Hollywood Beauty Company No.1 launched their second miracle mask. The cleaning treatment Glamglow SUPER MUD contains a unique, patented 6-acid combination that is perfectly adapted to the natural pH of the skin.
For breathtakingly clear skin that appears poreless! Under dermatological supervision developed clinically, SUPER MUD reduced the most common skin problems in women and men: pimples and blackheads, blemishes, enlarged pores, pigmentation, dull and tired skin, razor burn, ingrown hairs. Even after the first application, the skin visibly improved. The innovative formulation freed from excess sebum and dirt, is antibacterial and regulates the skin shine, without drying. Natural ingredients also prevent skin impurities and soothe irritations and Redness.
Glamglow SUPER MUD contains many active ingredients that make use of the natural skin care properties, ensuring a natural, effective and modern treatment. The skin texture is refined significantly. The complexion is clear and radiant with purity and vitality.
Natural ingredients:
EUCALYPTUS LEAVES disinfectant effect and alleviate inflammatory skin blemishes, MARIGOLD effective against viruses and microbial contamination, LIQUORICE ROOT regulates and soothes problem skin, BLACK HERB ROOT relieves pain and helps the skin to recover,PEPPERMINT compensates for skin irritations and fights bacteria. Aloe Vera heals the skin and helps skin rejuvenation. CHAMOMILE soothes inflammation and regenerate. IVY reduces itching and tightens the skin. CUCUMBER soothes the skin.
The patented 6-acids composition of AHA and BHA acids is perfectly matched to the pH of the skin, allowing for stunning results quickly. Glycolic, salicylic, pyruvic acid and azelaic acid improve skin texture, fight clogged pores and blemishes. Milk and almond acid moisturize and increase skin elasticity.