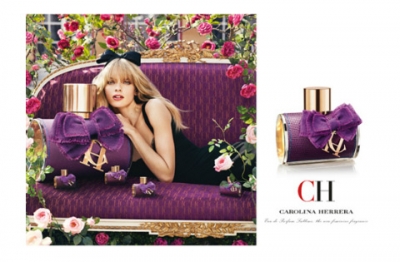 Carolina Herrera will launch a new fragrance in Summer 2013 -Carolina Herrera CH Eau De Parfum Sublime . The fragrance is a new, summery interpretation of the classic women's perfume CH from 2007. The scent is designed to complement femininity, elegance, sensuality and charm. It is described as fun, charming and somewhat mysterious.
Top notes: bergamot, passion flower
Heart: rose, orchid
Base: patchouli, moss, leather, amber
The composition is inspired by vintage scents of the 20s, made with a twist of modernity. The strong and distinctive character of the fragrance provided by rose, patchouli and moss is modified with contemporary accords of passionflower. It opens with fresh and exotic notes of bergamot and passionflower. Roses and orchid are placed in the heart, followed by the base of patchouli, moss, leather and amber. The fragrance will be available as 80 ml Eau de Parfum.