It is not an exaggeration to say that Greek islands have got what it takes to make everyone have the best time there: beautiful beaches, spectacular views, ancient ruins, romantic atmosphere, luxury services, fantastic food and welcoming people are universal elements on Greek islands. Still, they all have got a unique character. Since it is almost impossible to visit all of them, we confidently say that Zakynthos is incredible and you should definitely favour it. You will fall in love with it, and you will not want this holiday to end. In order to ensure that you are taking full advantage of your time there, below we recommend 4 fun things you can do in Zakynthos.
1.Turtle Spotting
Zakynthos is famous for its turtles. To be more exact, it is the place where a great number of Caretta Caretta turtles are born. It would be a shame to go to Zakynthos and not see these wonderful creatures. You can book a turtle spotting tour and get the chance to not only see them up close but also swim with them. You should be careful not to disturb marine life because this species of turtles are endangered. Thus, you ought to make sure that you go on this cool adventure with an eco-friendly tour agency.
2. Go swimming
This Ionian island will impress you with its splendid beaches. The fact that it is a large island ensures that there will be a plethora of locations to choose from. In order to get a chance to visit as many of them as possible, you will need to get a car. Hiring a car will allow you to travel from one beach to another fast and comfortably. And most importantly, you will not depend on public transport, meaning you will be in total control of how much time you will spend in each location. A Zakynthos car hire from Enjoy Travel will not only offer all the aforementioned benefits but also save you some money as it shows the best deals. Your preferred vehicle can take you to Navagio Beach, where you will swim next to a shipwreck, and Gerakas Beach.
3. Blue Caves
Blue Caves are probably the most famous tourist attraction in Zakynthos. They are located on the northern coast of the island, and they are huge rock formations. There are several openings at these rocks that form caves. Their name is derived from the fact that the reflection of the water causes blue lighting in the whole cave, creating a magical atmosphere.
FOR MORE INSPIRATION, BROWSE OUR TRAVEL CATEGORY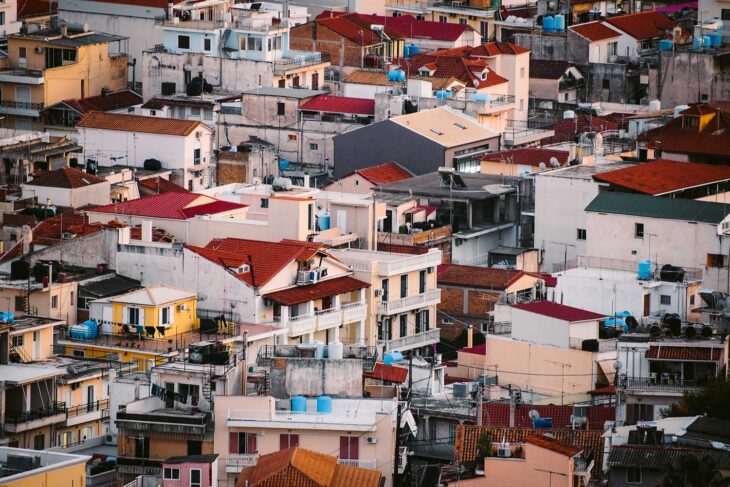 4. Zakynthos Town
If you want to relax from all the sea-related activities, the capital city of Zakynthos, which is also called Zakynthos, is the perfect place to be. The idyllic city will mesmerise you. You can go on romantic strolls at the Dionysios Solomos square and at the Saint Marcus square, explore the grand churches such as the church of Agios Dionysios and the church of Agios Nikolas Tou Molou, visit the Museum of Dionysios Solomos and the Byzantine Museum. You should definitely go to Strani's Hill as this is the spot where the eminent poet Dionysios Solomos composed the Greek national anthem.