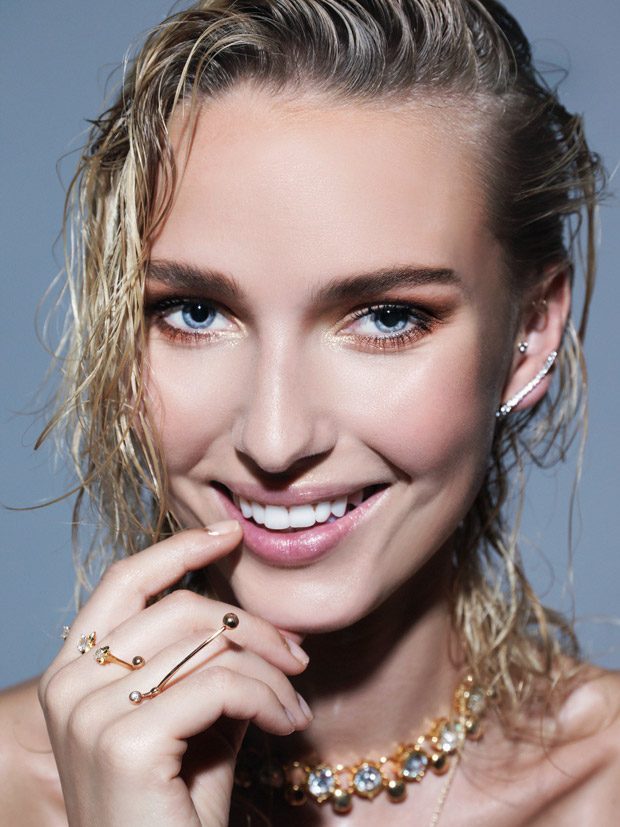 Being a model for a beauty shoot sounds like fun, but it's also a lot of work. You have to look and feel your best, or you risk not doing well in front of the camera. Getting ready to execute your assignment is half the battle.
Don't underestimate how much time and energy you'll need before attending the live shoot. There will be a lot of pressure on your shoulders to perform at your highest capacity once your big day arrives. Stay calm and educate yourself about what you should be doing ahead of time. See tips for preparing for a beauty shoot.
Read more after the jump:


Exercise
Workout to not only stay fit for the beauty shoot, but to keep your energy levels high. You'll feel great after a sweat session, and exercise will keep your mood lifted high. Schedule time each day for physical activity and make it a priority in your schedule. Switch it up and go to the gym one day, take a hike the next and lift weights another. Work hard and use your workouts as a chance to release any stress or emotions you're feeling about the upcoming shoot. Preparing for a photoshoot can be daunting, getting the perfect body is also something that you need to look to have. Hiring someone who has undergone a fitness trainer course can really help you out get the body you want.
Skincare
Pay attention to your skin in the days leading up to your photoshoot. It would be very disappointing and annoying if you had to deal with skin blemishes right before you're supposed to go in front of the camera. Use products that are recommended by others in the industry and your dermatologist. Apply it regularly as instructed and always wash your face at night to get rid of any makeup or grime from the day.
Tattoos are more popular than ever, and no doubt more accepted in the mainstream. However, no matter how good your tattoo artist is, taking special care in the days after the procedure is undoubtedly important. Therefore, using the tattoo ointment proscribed by your tattoo artist is of key importance.

Meditate
It's important to clear your head before a big opportunity like this one. Your mind is going to be racing before and during if you don't nurture and calm racing thoughts. Meditation is a great way to manage your stress and learn how to acknowledge your thoughts and let them pass. It's a good idea to participate in calming activities leading up to your photoshoot like reading, taking a hot bath and listening to music. Taking care of your mind, body and skin will put you in excellent shape for your big day. It's a good idea to participate in a session of meditation right before you go on, so your head's in the right place.
Travel in Style
The only way to show up to your beauty shoot is in style with the fiercely fun used Ford Fiesta. It's small, but nippy, and is known for its brilliant driving dynamics. Everyone will be asking about your amazing ride and where you got it. You'll feel bold and confident pulling up to your photoshoot with a car that speaks for itself. There's no better way to make an entrance than with a stylish vehicle.
Conclusion
After reality sets in and you realize you've been selected for a photoshoot, it's time to get to work. Plan ahead so you're making all of the right moves before you're in front of the camera. These are tips for preparing for a beauty shoot.
Images from Adriana Cernanova Stuns for BEAUTY SCENE Exclusive by LERIAM