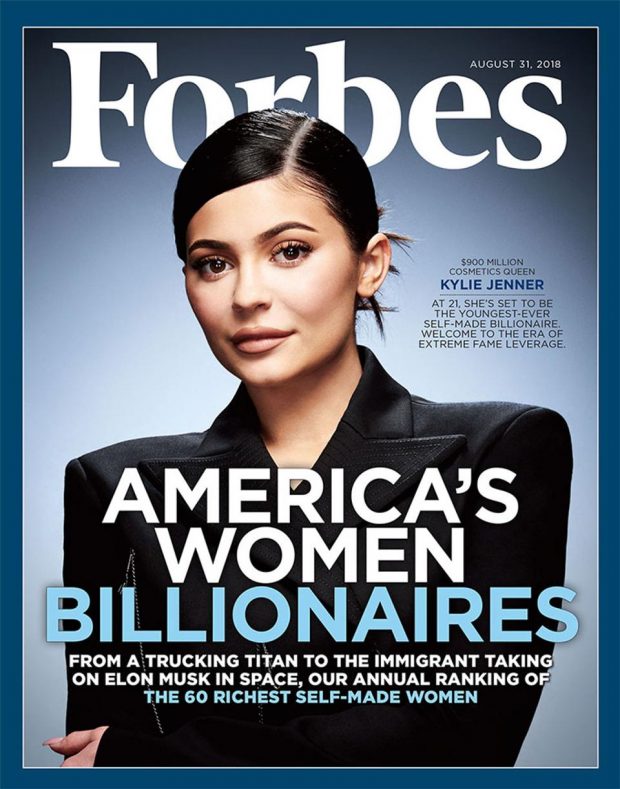 Beauty is an essential part of today's society. The way we look at beauty is a staple in the minds of thousands of women. Feeling good is important, but many people are concerned with looking their best. Beauty products are taking hold of women of all ages and a few guys. Skin care beauty products are the most popular product on the market. Everywhere you look, there are beauty products. More importantly, the face or marketing agency behind those products are essential to the industry.
There are also many celebrity endorsed products that are behind the top mainstream products. Kylie Jenner (half-sister to the Kardashian's) is a billionaire from her beauty lip line collection. Jenner has recently taken even the cover of the prestige FORBES magazine (above) as one of the richest self made woman. In addition to Jenner, numerous celebrities are banking on their own beauty products, few to mention are Madonna with her MDNA skincare line as well as Kim Kardashian following the footsteps of her baby sister by launching her own KKW beauty.
From marketing to product testing, what really goes into launching a celebrity line? Find out below:
The Branding Behind Cosmetics
Social media has played a large role in branding cosmetics. Many celebrities have ditched traditional marketing and brand their products to their followers. They've built a personal relationship with their following that give their audience an opportunity to glance at their products first. Furthermore, they make their products popular by updating their status with their beauty collection. More creative celebrities use their personal posts branded with their cosmetics to make a huge profit. Many will agree this is a smart way to brand cosmetics used by many millennials.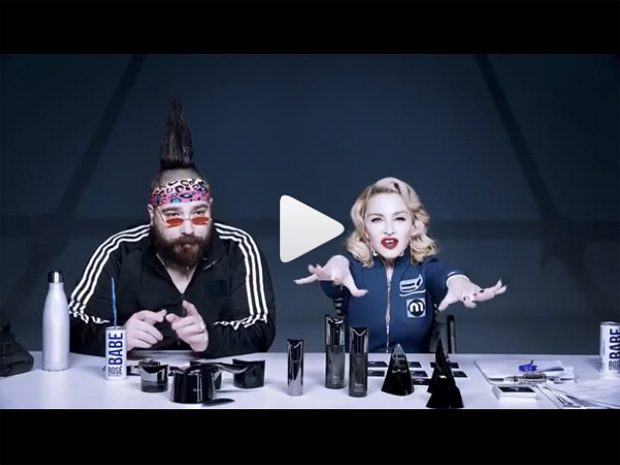 Madonna teamed up with the internet sensation @thefatjew for the latest promo video of her beauty line MDNA
However, before these beauty products hit the market, there needs to be some testing done. A company like The Benchmarking Company can provide this type of necessary testing. Beauty products are sent to a highly-targeted panel of anywhere from 25 to 2500 for in-home use tests. This panel then tries the product for a certain amount of time. The panel then assesses their experiences with the new product. This type of testing is so valuable to a marketing team. These consumer claims can ensure that the claims on the products are powerful and compliant.
The demand for beauty is at an all-time high. Cruelty-free products are expected to grow in the upcoming year. More people are interested in natural beauty. Digital marketing has become very popular, but content marketing is traditional branding being used by several cosmetic brands, including Birchbox that launched back in 2010. Their digital marketing strategy offers how-to tutorials, DIY ideas, and more. They celebrate beauty with their customers through cosmetics. Their marketing strategy creates a desire for a specific brand. Thousands of users have the potential to latch on to unique cosmetics. Their aspired design has also been popular among adamant users.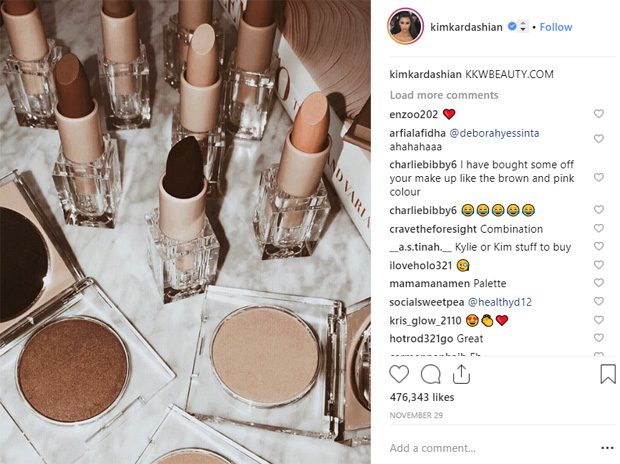 Kim Kardashian regularly uses Instagram with her staggering 121 million follower count to promote the latest from her beauty line KKW.
Creating a logo is a great way to brand your cosmetics. The logo you create can make a huge difference in the audience your cosmetics attract. Creating a catchy logo can be done by yourself or through an agency. There are several DIY logo design templates available over the internet. They will allow you to choose from several design types. Your logo should be designed to attract a specific niche of followers. A logo is still a good way to brand cosmetics that has always served as a traditional way of branding cosmetics for new and seasoned beauty care products.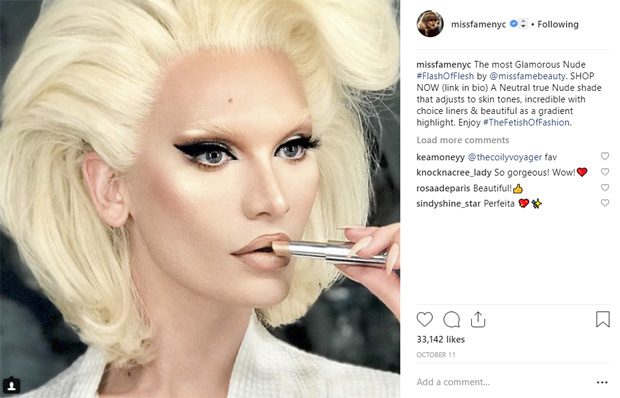 Ru Paul Drag race alumni and makeup star Miss Fame is the latest in the celebrity line to launch her own makeup line – Miss Fame Beauty
Smart marketing is important because it brings awareness to your brand. Timely branding is very important because it allows their clients to reach out to their potential clients with an inbound approach. In fact, this type of marketing works well with any type of branding strategy. Marketers have a chance to succeed through a structured approach that reaches out to their customers. You can reach a more realistic base of customers with smart marketing tools that have been proven to work. Get a branding tool that promises to reach a long-term audience that's specifically interested in your cosmetics.
The beauty market is a mass industry. Marketers are focused on reaching a measurable audience with a specific target for their clients. The goal of marketing is always setting future trends. However, marketing experts say that the growth of cosmetics is online. The other half of cosmetic marketing comes from the stores. Women are quick to explore new products that have set a good trend. Entrepreneurs have done a great job marketing their cosmetics as newcomers to the beauty industry. There continues to be a surge in the cosmetic industry. You're invited to go online to learn more about how marketing can help your cosmetic brand today.