Travelling is always somewhat stressful yet mostly pleasant, but sometimes still negatively affecting the condition of the skin and hair. That is why it is important to properly organize beauty preparation for the holidays. How to fit in a suitcase all your things, and, of course, the bottles of your favourite makeup? And if the trip is short, it is much better to travel with a backpack or a small bag that you can not put in luggage.
How to choose everything that you need on a trip? In addition to this, which products would not be taken away during an inspection at the airport? After all, I don't want my favourite shampoo or expensive mascara to suddenly be in the trash.
We are ready to share useful life hacks how to collect natural and useful cosmetics in your suitcase!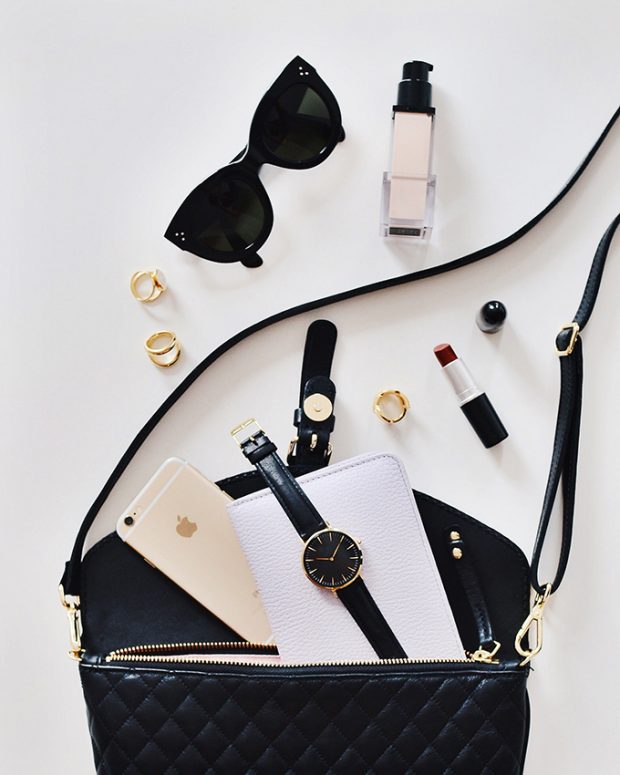 Aircraft restrictions: Carry-on luggage
Those who have already flown more than once are familiar with airlines restrictions regarding carry-on baggage such as carry no more than 1 litre of liquids, each package should be no more than 100 ml and all items must be placed in a resealable transparent bag.
Please remember that liquids include all creams, gels, oils, mascaras, liquid concealers, lip balms and so on. In this case, the best decision is to prepare special travel size care products.
Useful tips
First of all, stop and think where you are going and which environmental factors can harm the condition of your hair. If you are travelling to the seaside, bring along SPF-marked products, rehabilitation and moisturizing night masks are equally important. For those who go on a vacation to the mountains, it is advisable to take protective care products with a slightly denser structure. Prefer city holidays and sightseeing? Try not to abandon the usual hair care system – in any city, this problem is always relevant. You can take several disposable travel size hair care products with you, preferably those that you have already used successfully at home.
To save space in your luggage, but not to abandon the usual care, it is recommended to pay attention to multifunctional products. They can be divided into groups: shampoo and conditioner 2 in 1, shampoo and shower gel 2 in 1, face and eye creams day/night, SPF creams for face and body.
The main hint we can provide you is pretty obvious, just don't delay it until the last moment, sit and plan what you need and what is more important – right down it on the paper or in your smartphone.