Have you been swimsuit shopping at a traditional department store lately? These days, it seems like only one type of bathing suit is being sold – the super skimpy string bikini. While bikinis are definitely a great bathing suit choice for some, many women avoid them like the plague. This is especially true for plus-size women who often need more coverage and support than a teensy two-piece can provide them. Fortunately, a brand new group of online retailers have a wide selection of swimwear available that's specifically designed to rock a woman's curves.
When shopping online, plus-size women instantly have more options to choose from. No longer forced into the same traditional black one-piece, they can explore hundreds of looks. These include not only one-pieces but high-waisted bikinis, skirtinis, monokini and tankinis. Phew! In particular, monokinis are an emerging trend for voluptuous women who take pride in their dangerous curves. When you're wearing a bikini, you may become terrified that the bottom or top will suddenly fall off since those flimsy side ties aren't so secure. A monokini offers assurance, but also sex appeal thanks to its revealing side cutouts. Let's put it this way – if a one-piece is Doris Day, a monokini is Kate Upton. And this makes it the perfect swimsuit for any plus-size woman who wants to remain comfortable chilling by the pool, but still wants to look incredible for her increasing audience of admirers. Image above Meova London swimwear
Prior to the online shopping crave, swimsuit options for plus-size women were pretty dismal. If a woman was tired of the limited selection offered at the mall, there was not much she could do short of having a bathing suit custom-made. Not everyone can afford a customized collection of swimwear.Finally, specialized swimwear retailers created stores for plus-size women who want more than one option. It's up to you now. Simply by entering your size and the style of bathing suit you're looking for, you'll be presented with an infinite amount of adorable options that are finally in your size!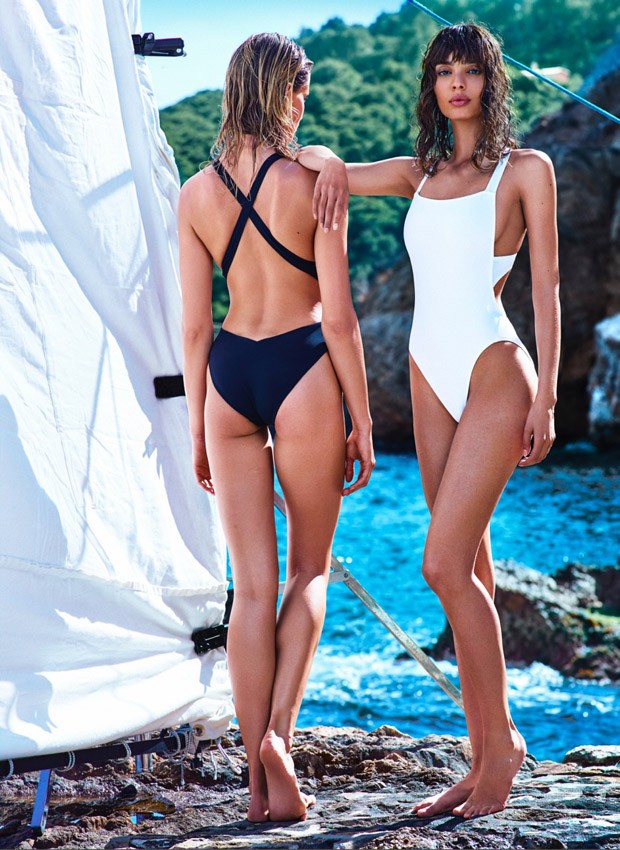 This may even inspire you to step out of your comfort zone. There are many fashion bloggers and brands who understand how important plus-size fashion is and they have been inspiring women to wear daring bathing suits proudly, regardless of their body type. Curvy street-style icon Gabi Fresh even designed her own collection for swimsuitsforall.com, featuring trendy galaxy prints and cutouts. She was rewarded with it selling out instantly. The demand for flattering swimwear for women of all sizes is not going away. This retailer in particular is a pioneer and can be credited with the popular #curvesinbikinishashtag. There's a revolution happening and curve-friendly swimwear companies are leading the way. Image above allSisters swimwear photo Hunter & Gatti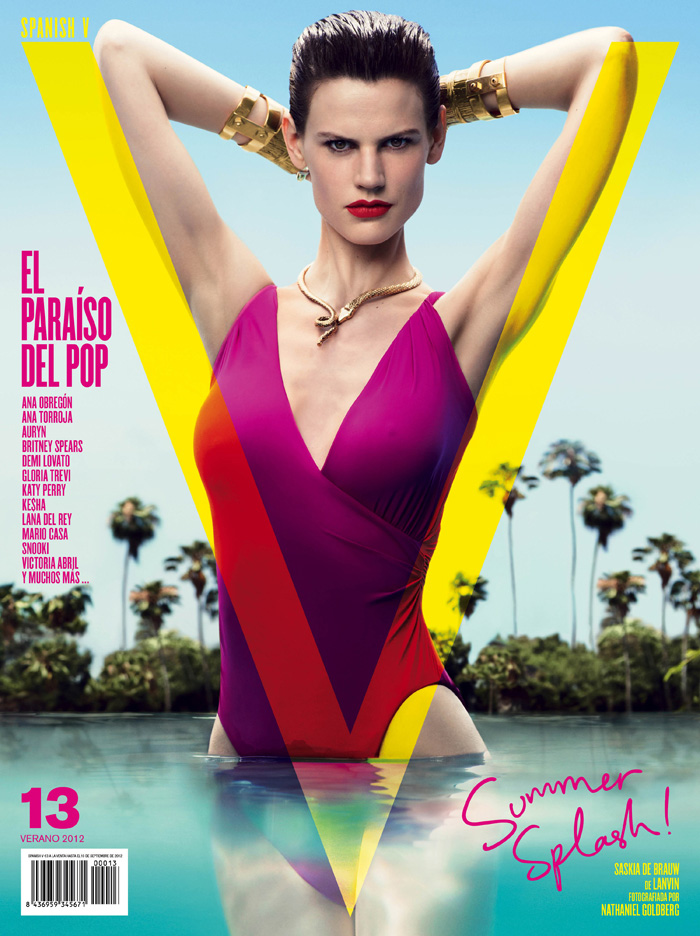 Indeed, the internet has made shopping for plus-size swimwear a fun night in, instead of a dreaded chore. While there is still a lot of progress to be made, women are learning how to appreciate the skin they are in. You can be a beacon of hope for all theother curvy babes out there by strutting your stuff in a fabulous bathing suit this summer. And when they ask you where you got it, spread the word. Image above top model Saskia for V MAg by Nathaniel Goldberg