The stunning Halimotu Shokunbi at the Lions LA teams up with fashion photographer Raul Romo for the cover story of Beauty SCENE by DESIGN SCENE Magazine's Winter 2020.21 edition. In charge of styling and creative direction was Saulú Santana, with casting direction from Josefine Akerberg.
SHOP DESIGN SCENE #35 in PRINT OR DIGITAL
Hair styling is work of Rena Calhoun for VirtueLabs.com at A-Frame Agency, with makeup from beauty artist Nicole Chew at Art Department LA using Kosas Cosmetics, and manicure by nail technician Jessica Tong-Ahn.
For The Glow Up session, Halimotu is wearing selected pieces and jewelry from Salvatore Ferragamo, Aziza Handcrafted, Monica Sordo Jewelry, Annakiki, and Bonheur Jewelry.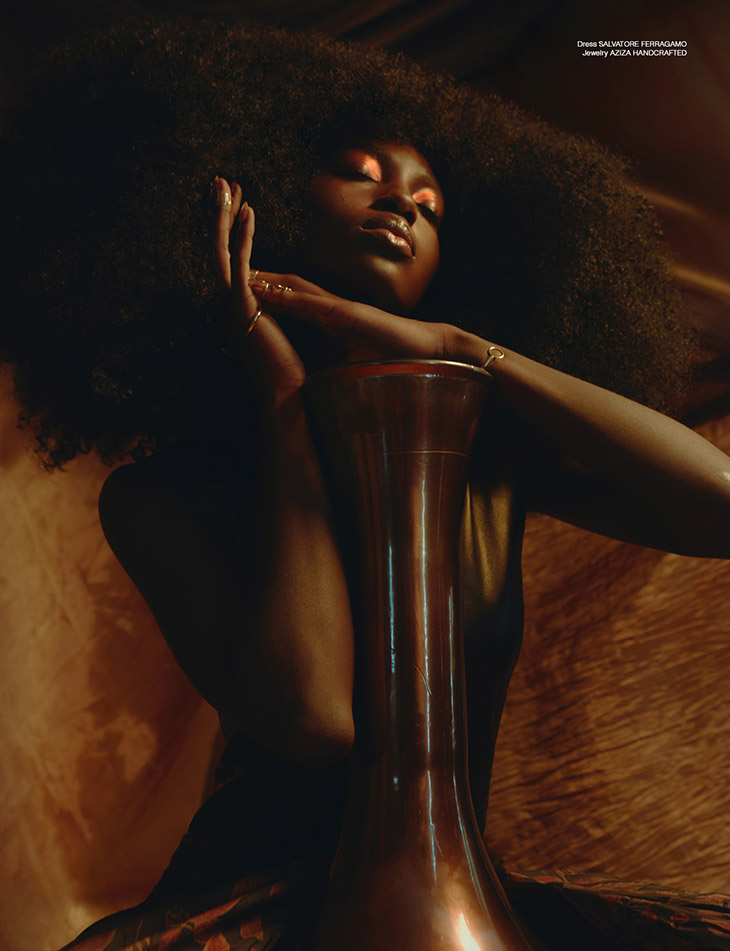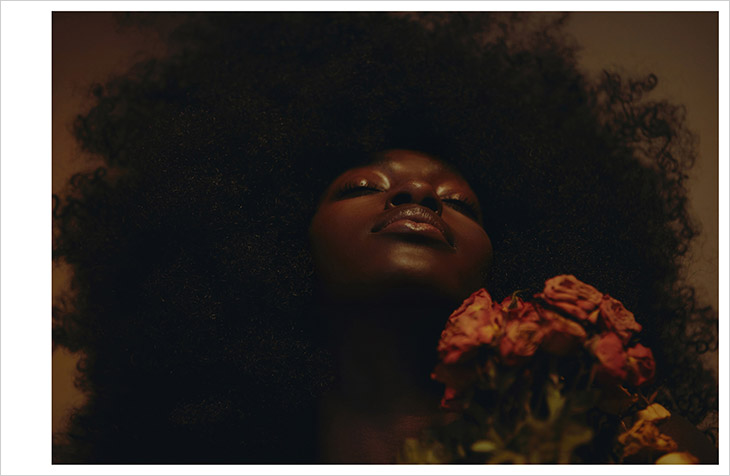 Photographer RAUL ROMO – @raulromo
Stylist / Creative Director SAULÚ SANTANA – @itzsaulu
Hair Stylist RENA CALHOUN for VirtueLabs.com at A-Frame Agency – @rena.calhoun
Makeup Artist NICOLE CHEW at Art Department LA using Kosas Cosmetics – @chewchewtrain
Manicurist JESSICA TONG-AHN – @jesthemess
Videographer ALEX ROMO – @alexromo
Casting JOSEFINE AKERBERG – @josefineakerberg1
Model HALIMOTU SHOKUNBI at the Lions LA – @shokunbi.halimotu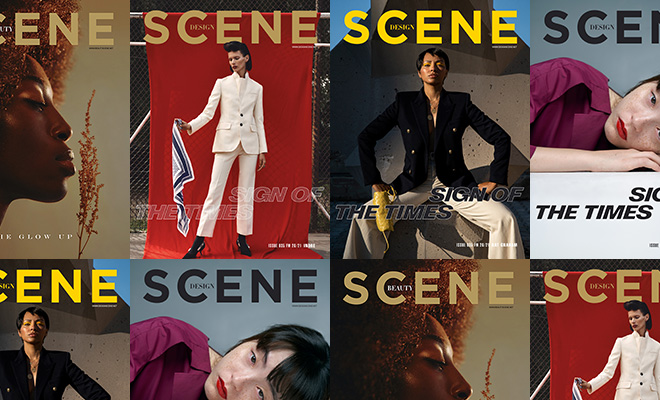 SHOP DESIGN SCENE #35 in PRINT OR DIGITAL