Grace Hartzel is the Face of Viva La Juicy Soiree Fragrance
Viva La Juicy Soiree is the latest edition to Juicy Couture's Viva La Juicy fragrance line, with top notes from Pink Kiwi, Madarin, Cassis Leaves, heart notes from Indian Sambac, Jasmine Petals, Waterlily, and base notes from Musk, Amber, Soft Woods.
Top model Grace Hartzel is the face of Viva La Juicy Soiree's Spring Summer 2018 advertising campaign, captured by fashion photographer Craig McDean, with art direction from Elijah Park. In charge of styling was Alex White, with hair styling from Esther Langham, and makeup by beauty artist Francelle Daly.
"The optimistic and playful spirit of the Viva girl is the inspiration for Viva la Juicy Soirée. She has an undeniable charm, a carefree attitude, and the ability to captivate those around her. The moment she arrives at any soiree, she lights up the room and the party begins." – Honorine Blanc, Firmenich
Discover more images + video below: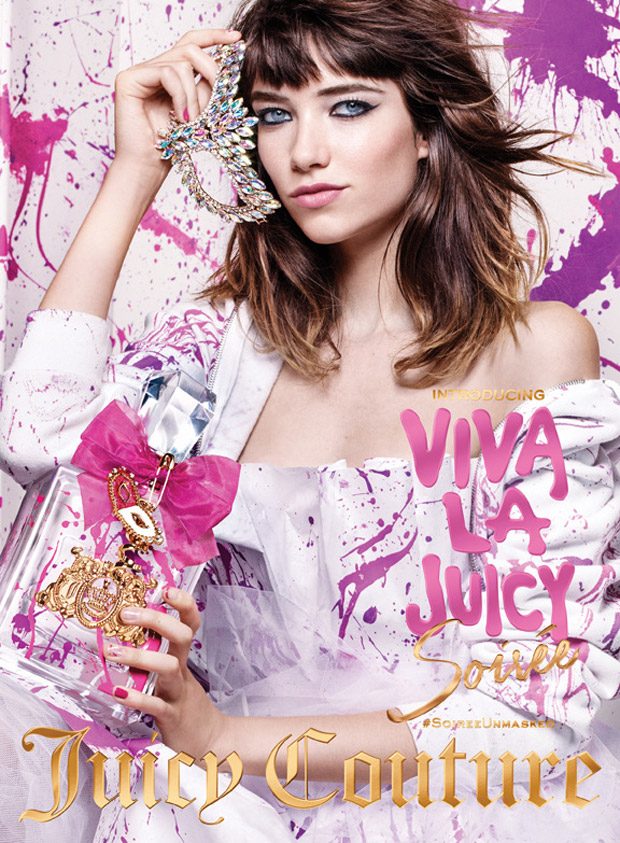 Agency: LAIRD + PARTNERS
Chief Creative Officer: Trey Laird
Associate Creative Director: Jodie Laczko
Art Director: Elijah Park
Sr. Graphic Designer: Grant Stewart
Graphic Designer: Anthony Bayoneto
Photographer/Director: Craig McDean
Still Life: Robin Broadbent
Stylist: Alex White
Hair Stylist: Esther Langham
Makeup Artist: Francelle Daly
Model: Grace Hartzel