Mickey Robot © Mark Andrew Allen
Pop Art is one of the most popular visual art forms of the Modern Era. The movement started as a rebellion against the Abstract Expressionists, which were considered to be pretentious and over-intense. It was born in Britain in the mid 1950s and aims to emphasize the banal or kitschy elements of any given culture. This art derives its style from the visual activities and pleasures of people by using bright colors, and reecognizable flat imagery influenced by comic books and newspaper photographs.
"Pop Art looks out into the world. It doesn't look like a painting of something, it looks like the thing itself." – Roy Lichtenstein
Pop Art still stands as inspiration for artists today. Whether we're talking about art, graphic design, web design , fashion, photography or other creative fields . Unlike other art forms, pop art is always current, because the popular culture is always changing, and since it's based on modern popular culture and the mass media, pop art keeps up with the society. Andy Warhol and Roy Lichtenstein's works have inspired many contemporary artworks.
Pop Art Today
The Saatchi Online offers a diverse and unique collection of pop art prints by talented emerging artists.
cain-o'grady © Simon Cain-O'Grady
Simon Cain-O'Grady is a British artist. His work, which he describes as "Surreal pop noir" , heavily depicts on Andy Warhol.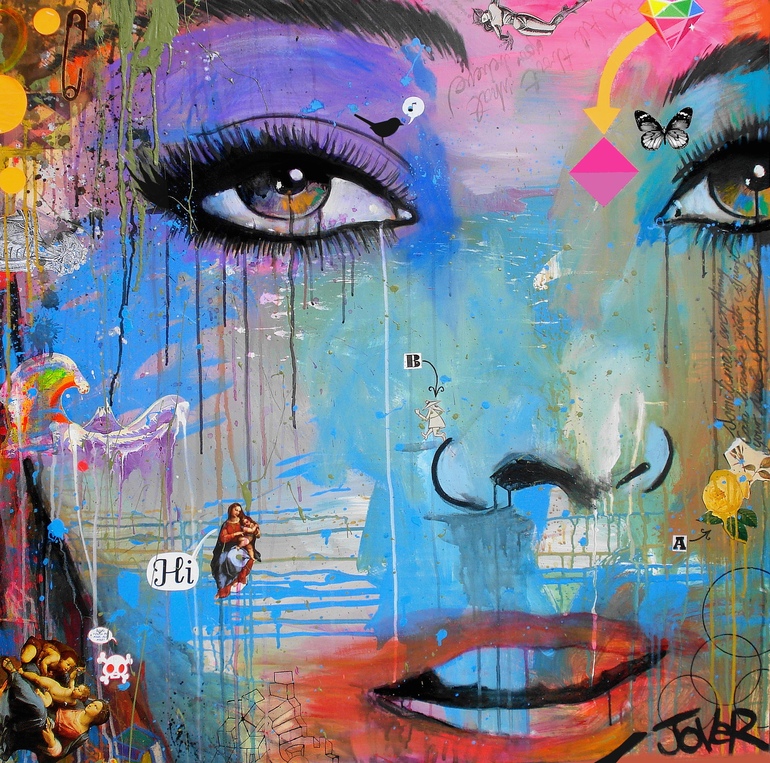 Hi © Loui Jover
Arthur Miller's Nightmare (with newspapers) © Pure Evil 
Pure Evil from the United Kingdom, explores the darker side of the wreckage of Utopian dreams and the myth of the Apocalypse, a belief in the life-changing event that brings history with all its conflicts to an end. His'nightmare' is a kind of 'copy village' celebrating the dark side of celebrity worship.
Traumbaum © Anja Priska
Anja Priska, United Kingdom
Pop Art in the Fashion and Beauty Industry
"Fashion wasn't what you wore someplace anymore; it was the whole reason for going" – Andy Warhol
Pop Art and fashion have always gone hand in hand. Pop art influences fashion, by providing color and geometric patterns as well as the shape and texture of the clothing.
Designers today, such as Jeremy Scott, Phillip Lim and Riccardo Tisci often borrow heavily from the movement, using vibrant colors , characteristic patterns and pop culture imagery.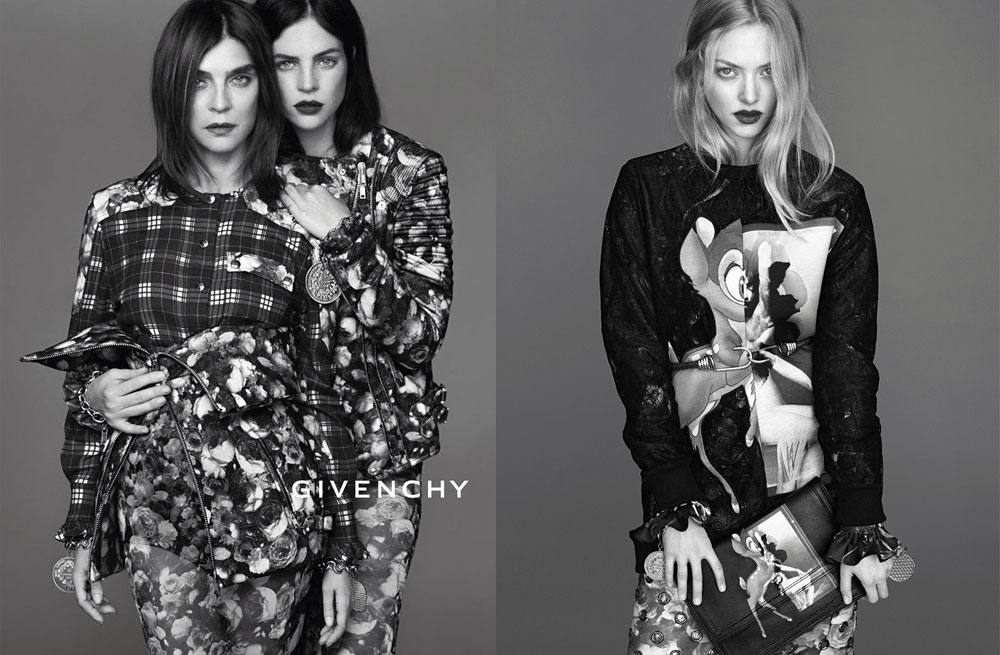 Street culture, collage, comic books, grunge, graffiti and photo montage are typical design elements used by designers and artists.
Today's fashion and beauty magazine spreads often take inspiration from the works of legendary pop artists Andy Warhol and Roy Lichtenstein, from their visually vivid display of color to Lichtenstein's dotted image detailing.

Makeup artists are embracing pop art in creating bold and colorful high end makeup looks.
While these makeup looks may not be great everyday makeup, they're the perfect fit for high fashion magazine spreads, sometimes even for a night out on the town.
In todays' globalized world, art and consumer culture are heavily intertwined. Pop Art as an artistic genre for the masses with its ever enduring appeal will serve as an inspiration for many generations to come.