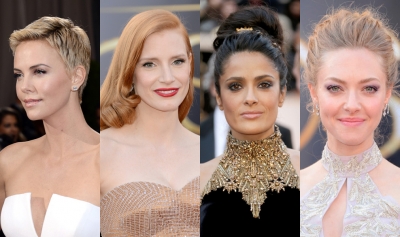 Like every year The Oscars is the event that brings out the ultimate in celebrity beauty, and highlights the beauty looks of the season. Let's take a look at the beauty hits and misses at the biggest awards show of the year.
Clean,fresh faced nude makeup and lips highlighted with smokey eyes was definately a trend at the red carpet, scarlet red lips were also a topic,but the biggest beauty trend thus farwas the side-swept waves as seen on everyone from Jessica Chastein to Catherine Zeta Jones and Reese Witherspoon.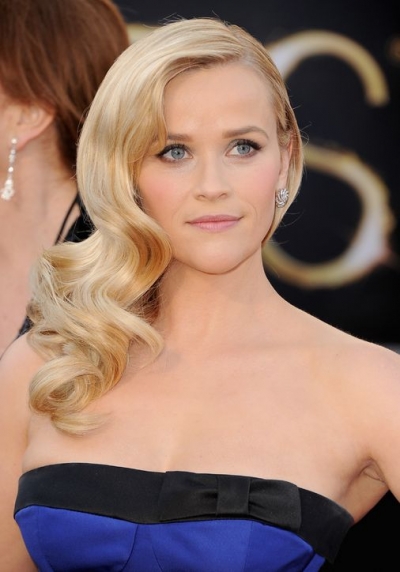 Reese Witherspoon with her signature blue eyeshadow wore her hair to one side with Wavy,sexy 40s hair,a style that's big this season.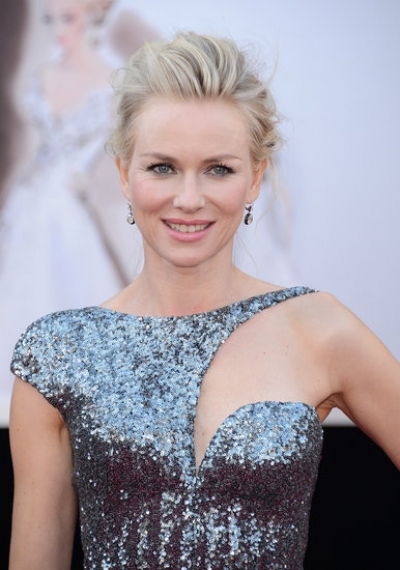 Naomi Watts with a lose French-plait based up do, with a quiff giving height to the style.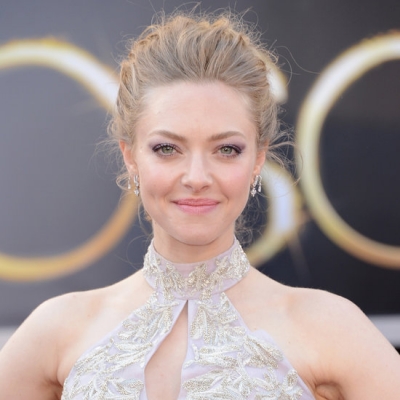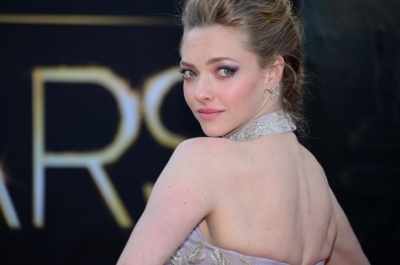 Amanda Seyfried fresh faced and neutral with a voluminous up 'do and lavender eyeshadow.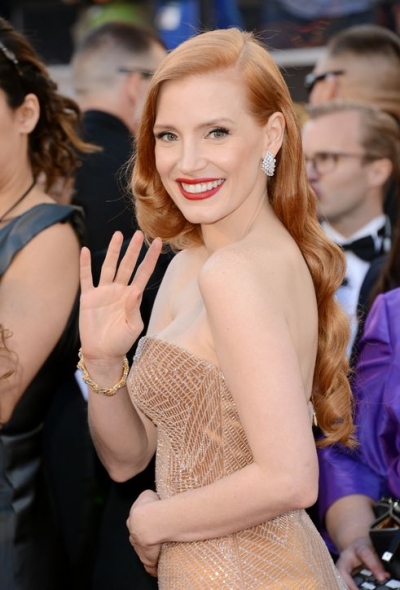 Jessica Chastain went old hollywood glam with shiny side swept waves ,red lips that looked perfect with her porcelain complexion and thick black eyeliner.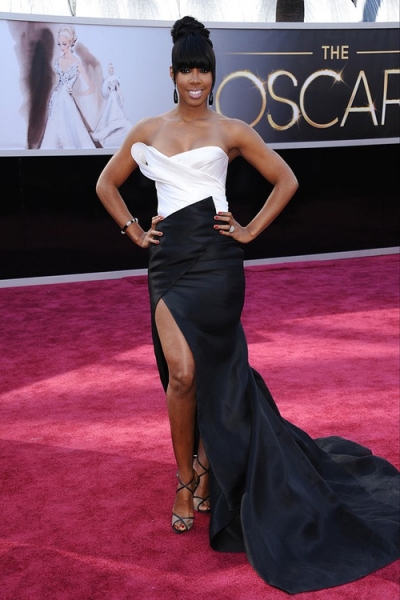 Kelly Rowland with thick bangs and a sophisticated high bun and lips in light pink.
Kerry Washington in nude matte makeup and subtle waves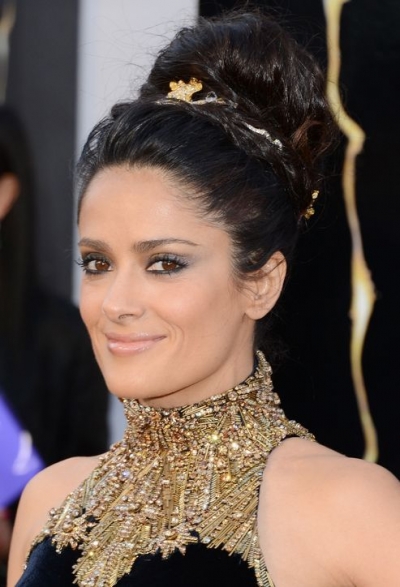 Selma Hayek with an extreme up do,tiara and popping smokey eyes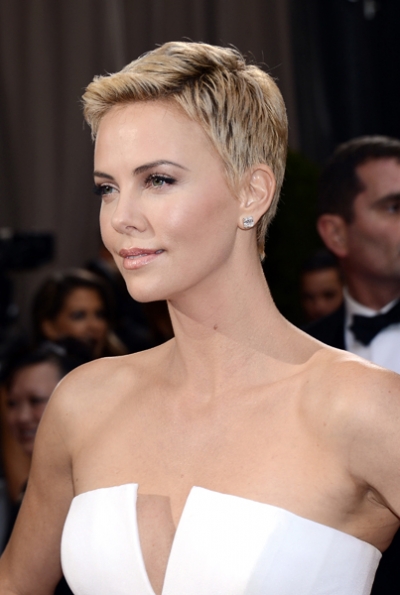 Charlize Theron revealed her latest hairstyle at the academy awards. The actress shaved off her head in June last year for her role in the movie Mad Max: Fury Road, but has been growing it out over the last three months an bleached it which added texture to her cropped hair. The makeup is kept neutral. She looked flawless and radiant as always.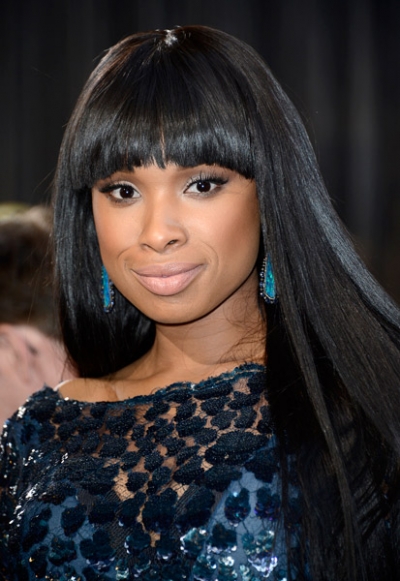 Jennifer Hudson, sleek,straight with silver eyeshadow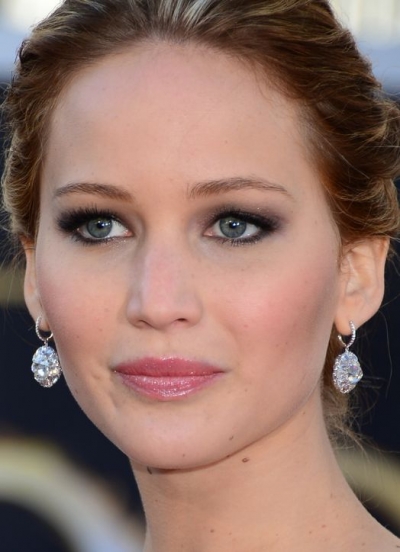 Jennifer Lawrence with a twisted bun updo,grey eyshadow and soft pink lips
Anne Hathaway with sideswept bangs,and soft makeup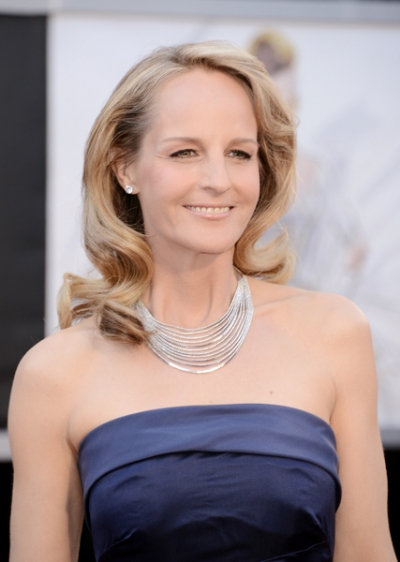 Helen Hunt with sideswept soft waves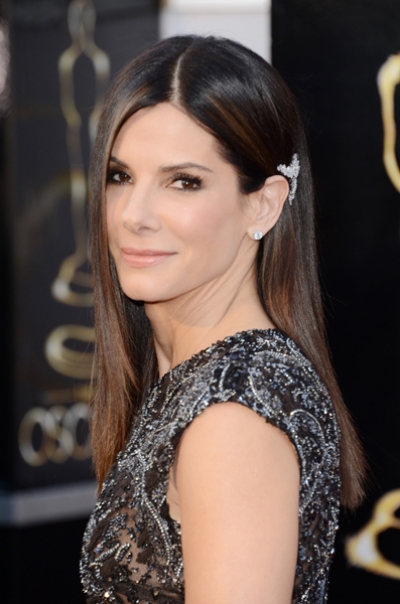 Sandra Bullock fresh faced, with sideswept straight hair,pinned behind her ear.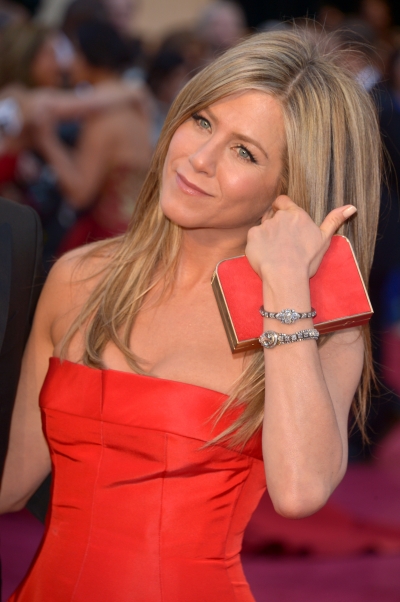 Jennifer Aniston rocking her signature staight, clean beauty look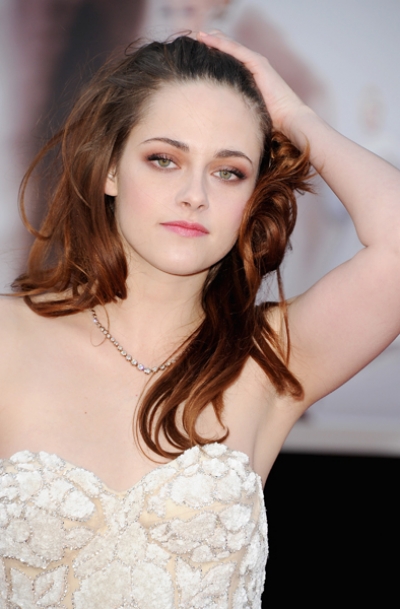 Kristen Stewart with plain and earthy makeup,and her classic dishevelled hair.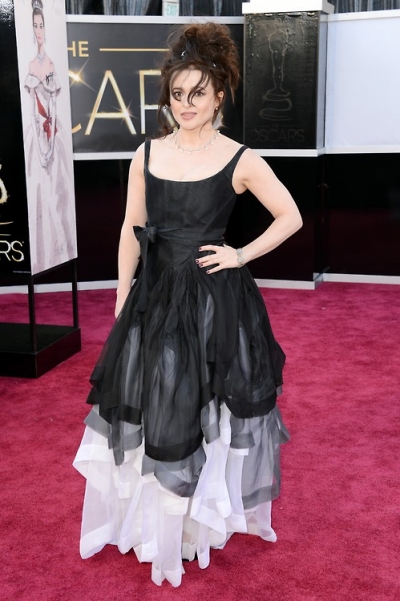 Helena Bonham Carter with messy updo ,and warm earthy makeup.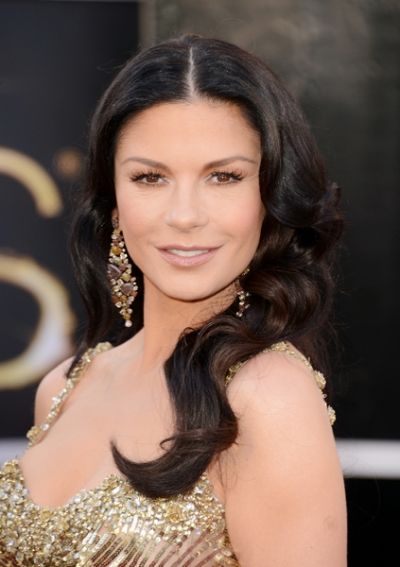 Catherine Zeta Jones channeling the classic Hollywood starlet. Racey waves and nude makeup.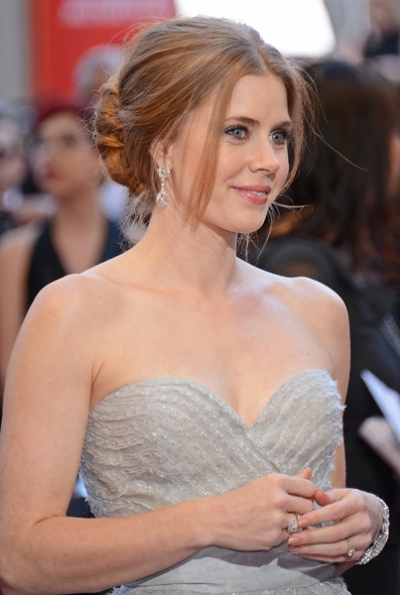 Amy Adams keeping her makeup simple to highlight her natural beauty.
Source: tumblr,tfs,bellazon