Top model Felix Gesnouin becomes the face of the new fragrance Roberto Cavalli Uomo which masterfully presents Cavalli's sense of opulent elegance. The Italian fashion label has announced the new fragrance created under the direction of the new Creative Director Peter Dundas as an exclusive aromatic oriental woody scent mixed in with expensive ingredients that shape a perfect balance between eternal Italian sophistication and labels rock attitude.
MORE: ROBERTO CAVALLI SPRING SUMMER 2017 MENS
The new Cavalli man seen through Peter Dundas's eyes is a modern dandy. Blessed with an instinctive sense of style and elegance, he effortlessly blends sophistication and casualness. Unbound and free, he remains true to himself in every circumstance and never needs to pretend. Confident without arrogance, naturally seductive, he radiates a form of charisma that leaves a deep imprint in the hearts and minds of the people around him. For him, life is like music and he is perfectly in tune with its inner rhythm and melody. Roberto Cavalli Uomo's bottle is a striking manifesto of style and intent. Combining Cavalli's sense of theatricality and glamour with a rock and roll edge, the flask is made of heavy dark glass, embossed with the fashion house's famous monogram. Its square shape is a token of masculinity and confidence. The crocodile scales that adorn the flanks of the bottle's form are true to the Cavalli DNA and remind us that the Cavalli man remains free and wild at heart. – from Roberto Cavalli
Discover the packaging and more after the jump: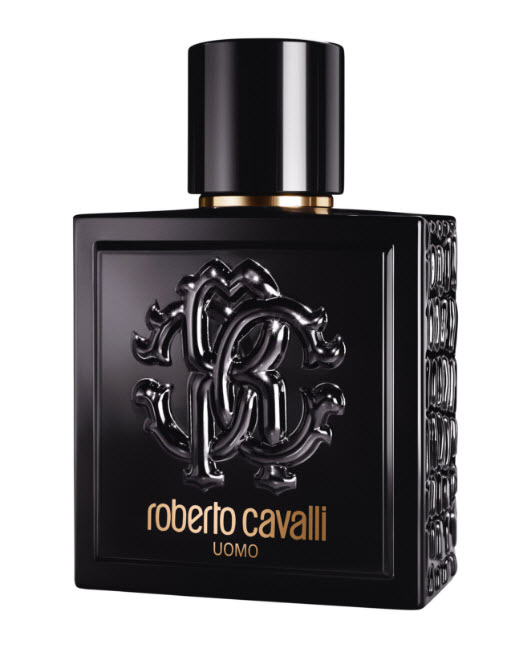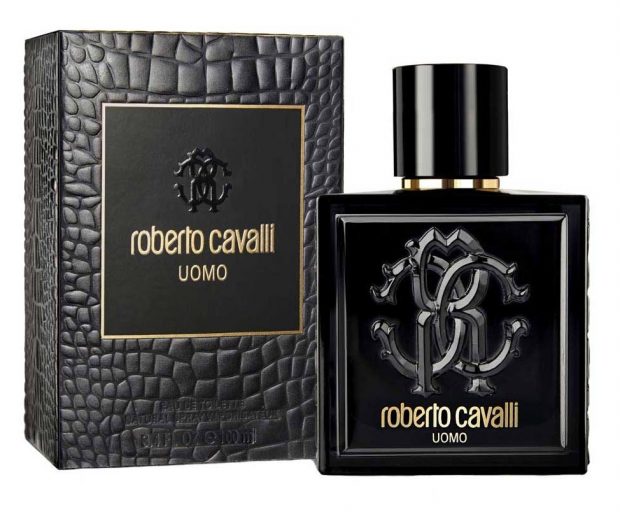 The packaging specially designed with CAVALLI sentiment is presented in a square black bottle with the Roberto Cavalli emblem and gold lettering available in a 60 and 100 ml Eau de Toilette. Discover the exclusive campaign video on MALEMODELSCENE.net.