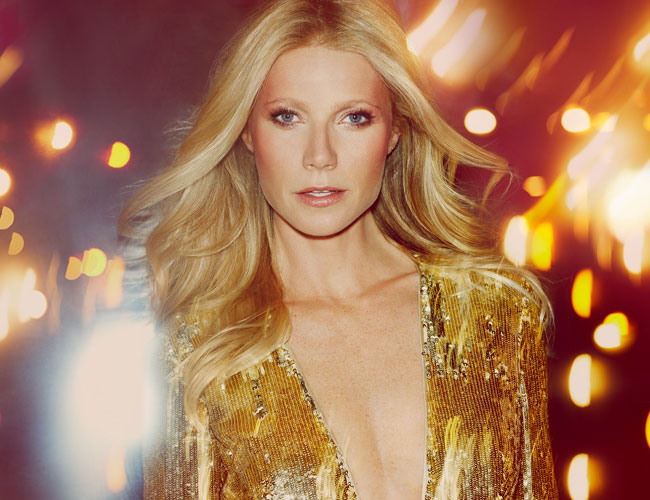 Actress Gwyneth Paltrow has been transformed into Farrah Fawcett in a new campaign by Max Factor. The Max Factor Modern Icon campaign will be celebrating  some of the most influential and iconic beauty  icons through the ages.
Designed by Pat McGrath, Max Factor's global creative design director, this look is all about bronzed cheekbones and fanned out lashes. To mark the start of their Modern Icon campaign,Max Factor will launch  a Limited Edition of their popular  False Lash Effect Mascara this week.

"Disco and glamour were synonymous with the seventies," says Max Factor make-up artist Caroline Barnes. "It's when fake tan came on to the beauty scene and huge fanned out lashes were the must-have beauty look. Gwyneth's look is all about lashes and bronzer."
"To get winged lashes like these use a big barrelled mascara like False Lash Effect – wiggle the wand from the base of your lashes up, dumping lashings of mascara on your lashes and pull out, away from your eye. Repeat over and over, pulling the mascara out and away to fan your lashes out to create a gorgeous eye," says Barnes. Paltrow's eyes were also lined and shaded with Wild Shadow Pots in Savage Rose and Auburn Envy and Giant Pen Stick in Hot Chocolate, both by Max Factor.
"To create the glow, suck in your cheeks and plant bronzer into the hollows of your cheeks and then take the powder up around the outside of your face. To give it a modern spin, make sure your powder is fairly matte," explains Barnes.
From Audrey Hepburn  to Madonna, Gwyneth will be modelling these looks throughout 2014 in various Max Factor campaigns. Stay tuned.