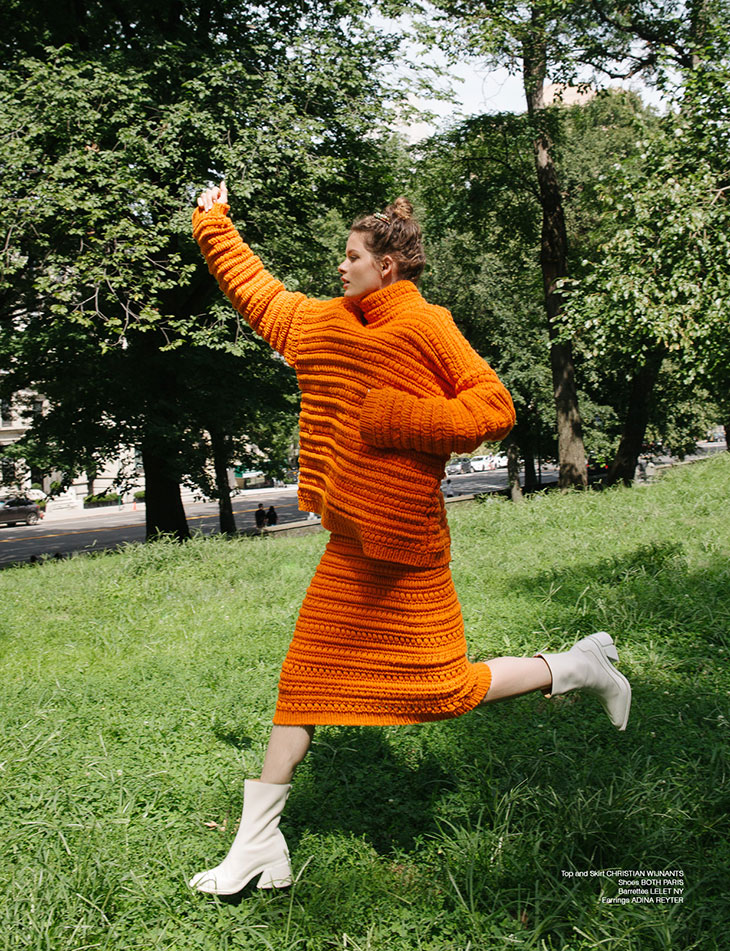 Co-ord stands for a shortened version of coordinate. And features a top and bottoms, such as a crop top and shorts in matching colors and fabrics. That can be worn together to create a cute, and yes, coordinated outfit.
These garments are ideal for the indecisive, yet stylish among you – who want to look fashionable and well put together but get overwhelmed when trying to match up separate tops and bottoms.
This striking set has been around for decades, and every so often, it makes a grand appearance every few years, each time wooing the masses.
For instance, in the fifties, co-ords existed by a different name – twinsets. And were the must-have clothing items of the time for women wanting to replicate an elegant appearance.
Over time, these sets have evolved, and are now available in multiple different styles, such as beach sets and casual sets to fun co-ords and workout sets too.
What co-ord you should choose is a matter of preference. And is of course, reliant on each individuals' honest thought process about what shape and color co-ord will highlight their best features and achieve their desired look.
Here is some advice on the range of co-ords available for you to search and buy online and in-store, moreover tips for styling these outfits to suit the intended occasion.
Bold Co-ords
If you feel alive in bright colors and stylish clothes that are super comfortable. A matching track set from Rockstar Original is the first place to begin your quest when buying a co-ord.
Here you can find an array of hoodie-style tops with matching joggers in identical colors, be it blue, pink, yellow, or red to suit your preference.
There are multiple designs to suit all tastes and occasions. Which can be either dressed up with dramatic makeup, expensive jewelry, and high heels. Or dressed down, for casual occasions, with sneakers, and the no-makeup, makeup look.
Shorts Co-ord
Suited for either a night bar hopping with best friends, a trip to the beach, or a stroll down the high street on a sunny day. Matching shorts and top sets look stylish yet keep you cool in warmer conditions.
For a day by the pool or at the beach, you could consider a bohemian cream crochet top with matching shorts to slip over a bikini. A tribal printed halter neck and shorts co-ord set for a hot date. Or a sophisticated monochrome set with understated shorts and a tunic, which oozes class.
Skirt & Top Combo
Done properly, this combo could be one of your signature looks. All you need to do is decide what kind of style you would like.
Do you want to look pretty, and fresh in shades of baby pink in a jacquard-style co-ord outfit for an upcoming wedding? Or sophisticated in a sleek all-black crop top turtleneck jumper with a matching pencil skirt? The possibilities are endless.
For help choosing the style that's right for you. Look at and try on skirts that flatter your figure and make you feel amazing.
If you want to show off beautifully toned pins, be daring and go for a short skirt. Whereas if you want to create a better balance for a top-heavy figure, choose a fitted co-ord top that matches with a knee-length flared skirt to enhance your silhouette.
If you haven't already embraced co-ords, it could be time to give this look a try. There are so many sets to choose from it's unlikely you'll find a design that doesn't suit your style.
Moreover, the prices vary significantly so finding a co-ord within your spending limit shouldn't be an issue either.
Plus, by adding a few accessories, you can change a seemingly casual co-ord into a glamorous outfit suited for evening events with ease.
So if you want and need a fashion-forward, fuss-free, and versatile outfit to your wardrobe, it's time to begin shopping for the perfect co-ord!
Images by Katie Borrazzo for DSCENE Magazine – See the full story here