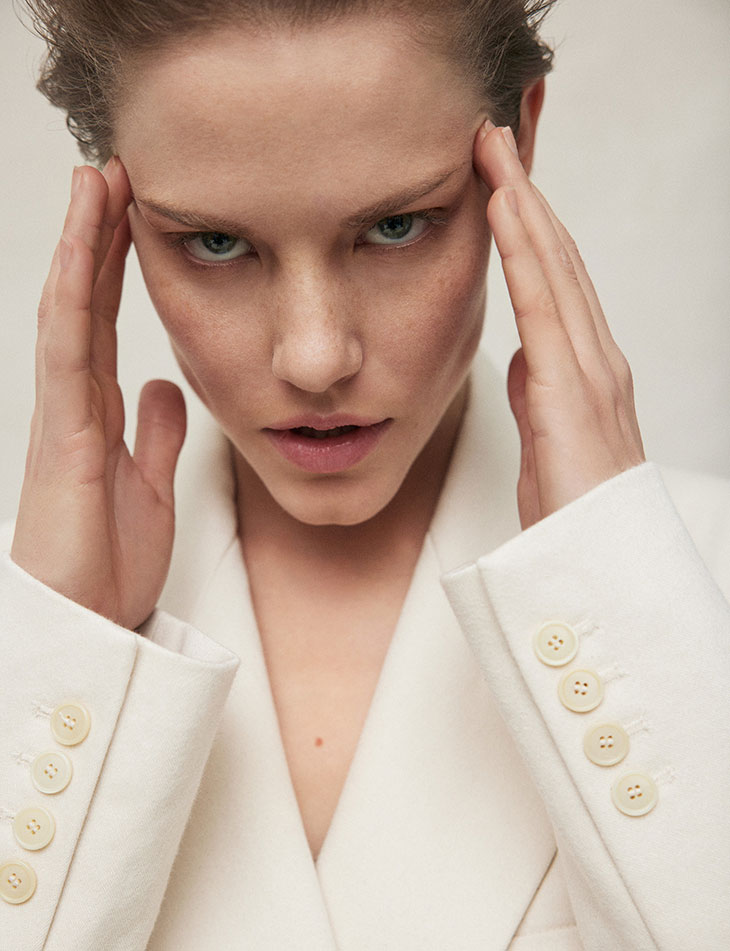 While it may feel like we're still in the middle of winter, spring is, in fact, right around the corner. If your social media ads haven't started to influence you with what you'll wear this spring yet, let this list of must-haves help guide the way. With a focus on being climate-conscious and a more sustainable way of living at the forefront of most people's minds – shopping for the spring essentials could be all you need for this season change. Though you may not be ready to adopt a capsule or minimalist wardrobe just yet, these could be a nudge in the right direction if it interests you.
Simple Jewelry
Nothing is more iconic than a pair of diamond studs or a pearl necklace. Keeping your jewelry minimalist and straightforward in aesthetic is a great practice. One, if you invest in fine jewelry like a dainty gold chain or cute pair of gold or silver huggie hoops, you're likely to wear them every day. Since they are made of precious metals, they will also last you a lifetime. Another benefit of simple and delicate jewelry is that they become your signature pieces and are the things your family and loved ones remember you buy. Start building your heirloom collection in this department.
Practical Flats
One of the best investments you can make for the shoes in your wardrobe is flat shoes for women that can be worn with most of the items in your closet. It's worth it to invest in a high-end pair by a brand or design house you love. Miu Miu and Chanel are known for their gorgeous flats. You can also go with a Gucci loafer style.
Mules have been in vogue for several years and don't seem to be going out of style any time soon. Investing in practical and fashionable flat shoes that you feel comfortable and chic in is a must. Just try to buy one pair for the season, and you'll likely get several years, if not a decade or more, out of them.
The Perfect Fit
Over the last year or so, there has been a debate about whether or not skinny jeans are no longer in – let's settle it now. What is "in" is wearing jeans that flatter your figure and that you feel confident in. Plenty of fashion houses and fashionistas are still rocking skinny jeans and look fabulous in them. Wide and straight legs will always be a classic too. Jeans are after all some of the most timeless items we all need in our wardrobes.
When it comes to denim, the main thing is that it fits your body in a flattering way and works with other items you wear often. So, don't feel constrained to a particular cut; go with the one you love and invest in a pair of luxury denim. You'll get miles and miles out of a good pair of jeans – and don't forget, denim only needs to be washed every 10 to 12 wears or if they get stained in some way. Treating the denim this way will ensure it lasts longer.
Go-To Tees
Springtime is a time when everything is in bloom and renewed. You want to ensure your wardrobe is armed with some fresh, perfectly fitting t-shirts. This is another area where spending money on tees that fit the way you want them to and flatter your body type is worth it. If you're into oversized, cropped, boxy, or baby tee styles, it doesn't matter – just make sure you have 3 to 4 on deck to throw on in a pinch and know you'll feel confident. If your look isn't as "casual" as a t-shirt on most days, apply this same logic to breezy blouses.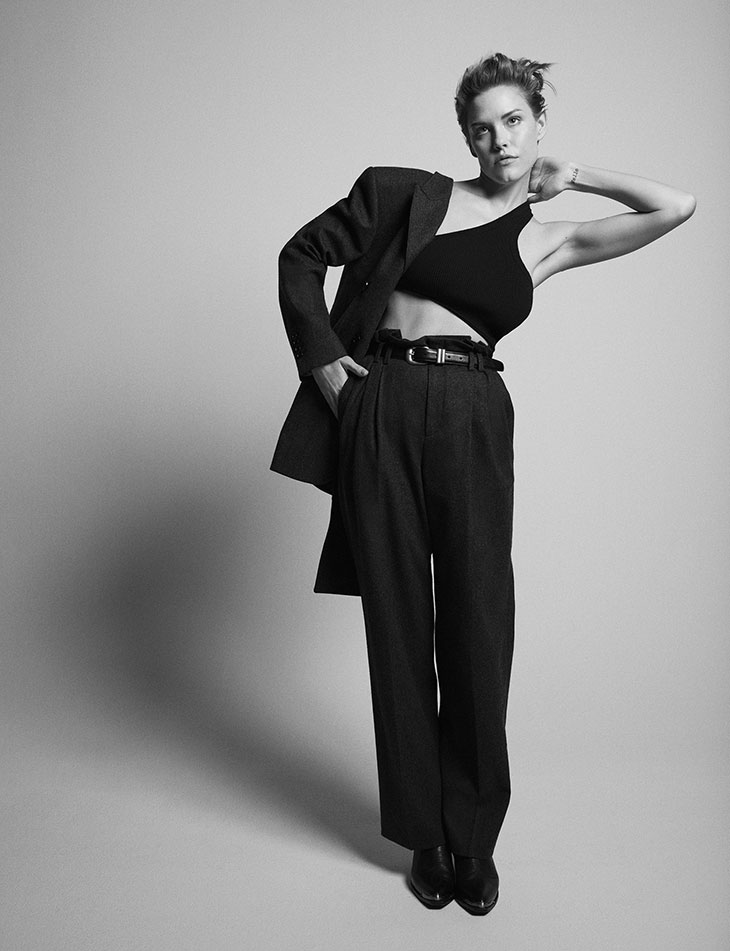 Oversized Totes
Once spring has sprung, your days will begin to get longer and filled with more plans that you had hunkering down during the winter. You'll be meeting up with people on the fly or taking more vacations and day trips. Having an oversized tote or handbag in your arsenal is essential for such occasions. That way, you can run from work to your extracurriculars with room for everything from a laptop to a change or clothes.
They say luck favors the prepared, so making sure you've got all of these minimalist wardrobe essentials ready to go is a great way to start the new season. If you can stick to a more intentional way of shopping, you'll also gain the financial freedom to have fun and adventure-filled spring and summer!
Images from Ashley Smith by Williams + Hirakawa for DSCENE Unfiltered Issue – See the full story here