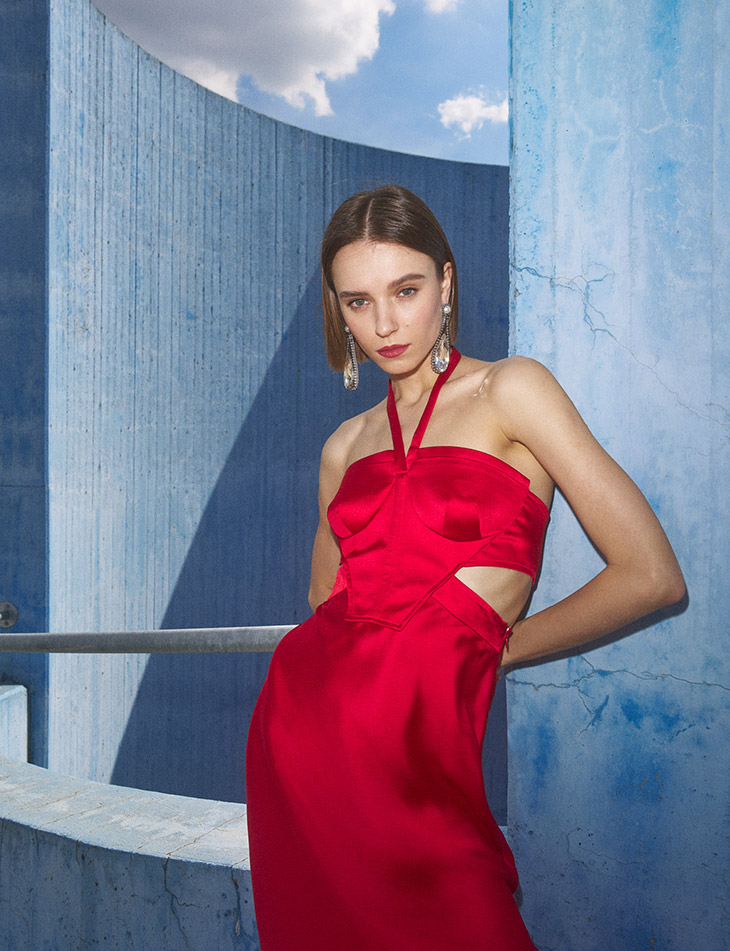 As the colors of autumn begin to emerge, they bring with them the season of love and coming together: the season of fall weddings.This time of the year, with its rich hues and comfortable ambiance, calls for wedding guests to pick up their fashion game. The issue, however, is not simply to appear great but also to remain comfortable during these slightly chillier and often unexpected fall days. How exactly does one dress in a way that is both eye-catching and suitable for the conditions outside?
To get the perfect style for an autumn wedding, read our comprehensive guide and search for Luxury Fashion at Lola Dré.
Dresses
The dress is the most important component of your ensemble. Autumn is the perfect time to wear figure-flattering A-line styles made from weightier materials such as jacquard or brocade. Dresses that reach the floor provide a sense of drama and warmth to an ensemble, while knee-length dresses with three-quarter sleeves can strike a balance between sophistication and whimsy. In terms of color, you should search for jewel tones, such as amethyst purples, sapphire blues, and ruby reds, which reflect the richness of the season.
Footwear
One of the most important decisions to make is which shoes to wear because this is where fashion and ease come together. Protect your feet from the chillier weather with closed-toe pumps or ankle boots with a heel made of suede or leather that has been polished. These footwear options are not only sensible but also stylish. If you are planning on attending a wedding that is held in a more natural setting, choose shoes with chunky heels or attractive flats so that you can handle the natural terrain with ease.
Accessories
There is no such thing as a finished look without the proper accessories. When autumn arrives, it's the ideal time to dress oneself with garments and accessories that are in keeping with the season. Both a fashionable accessory and an additional layer of warmth, a silk pashmina or a burnished gold shawl are excellent choices. A classy clutch or a modest cross-body bag with little metal that complements your jewelry should be your go-to choice for a handbag, as these are not large and easy to carry.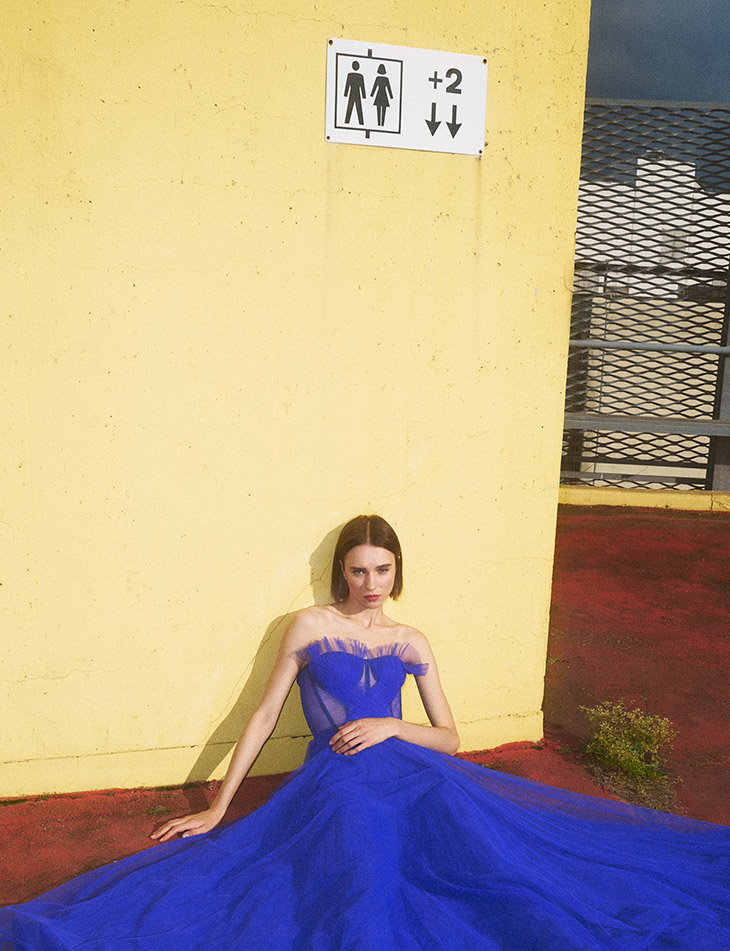 Jewelry
When selecting jewelry, it is important to take into consideration the atmosphere of the event. A wedding that takes place in the afternoon may require understated elegance, such as pearl earrings or a delicate pendant necklace. Feel free to make a statement with more daring items, such as a cuff bracelet or a pair of stacking rings that catch the light with every jubilant motion, while you are attending gatherings that take place in the evening.
Makeup
You should use makeup to complement the season. A dewy-finish foundation is ideal for maintaining a youthful appearance. You can use the season's golds and bronzes to accentuate your eyes, and a waterproof mascara will keep your makeup in place all night long. Lips that have a satin finish in a traditional crimson or a dark berry shade will complete the ensemble.
Hairstyles
When it comes to your hair, you should strive for both style and functionality. It is possible to have a gorgeous hairstyle that is also resistant to the wind during the fall. The romantic spirit of the season can be captured by having your hair styled in soft waves that are framed with a gorgeous hairpiece. If you choose to wear your hair in an open style, you need to use items that will allow it to survive the possibility of humidity and wind.
Outerwear
You can complement your dress with a tailored coat or an elegant trench coat in a neutral hue, and this will ensure that you are warm even when you are engaging in activities outside. Wrapping yourself with a faux fur throw or snuggling up in a cashmere cardigan is the perfect way to add a touch of luxury to any outfit.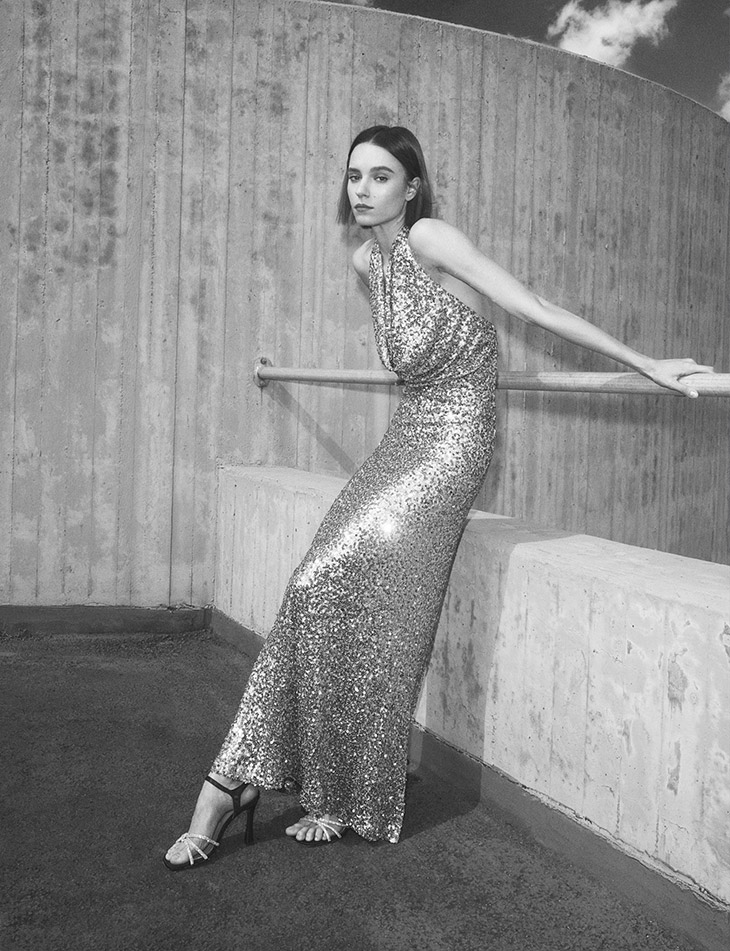 Fragrance and Polish
To finish off your look, choose a fragrance that is soft and comforting, such one that has undertones of vanilla, amber, or sandalwood. Your manicure should reflect the spirit of the season, possibly with a shimmering bronze or burgundy nail paint with a glossy finish.
The Essentials Kit
Last but not least, fill a small bag with necessary items. You can maintain your flawless appearance by carrying blotting paper, safety pins, a small mirror, and a few makeup supplies with you at all times. In the event that an unforeseen wardrobe malfunction occurs, having a little sewing kit on hand could very well rescue the day.
With the help of this advice, you'll be more than equipped to shine as a guest at any autumnal wedding. All you have to do is immerse yourself in the love and excitement of the moment, and you'll look and feel amazing.
Images by Giovanni Gori and Andrea Aldrovandi  for DSCENE Magazine.