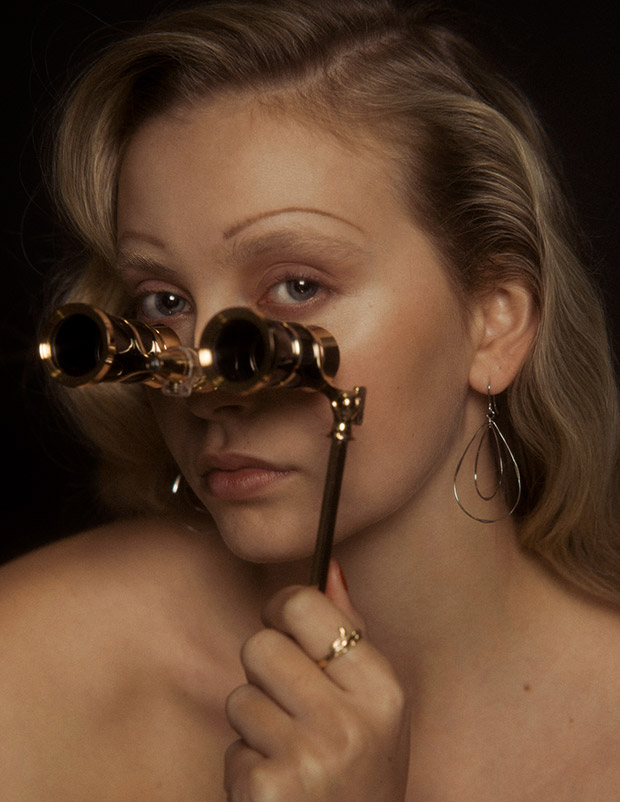 The right piece of jewellery can help to bring together an entire outfit. More than that, it can help to provide a unifying theme for an entire wardrobe, so that everything you wear will be recognisably a part of your style.
But how best to incorporate jewellery into your look? And what might we try when we decide that our wardrobes need a bit of a refresh?
Read more after the jump:
Layered Necklaces
Layering necklaces is a big style trend. Wearing multiple necklaces at the same time can be a great way to create contrast, and to draw the eye naturally up to the face. The longer ones will naturally fall lower, so make sure you've got a slight discrepancy in length between the items you choose. You'll need to experiment a little with this to find what works, so don't be scared to give unfamiliar combinations a try. For instance, different weights, textures such as bead, rope, cable, snake, venetian etc. This will help with reducing tangling also. Combining different chain lengths can help create a cascade affect. Start with a piece that falls close to the neck and build your look up from there. Think of the cut of your top as a frame for your necklaces.
Finally consider the neckline of your top as the style of jewellery you wear should work together, not contend. And if you're wearing a high neckline, consider how the style or colour of your clothing relates to your choice of jewellery as they should both blend well and work together.
Mix Metals
Now, among the oldest pieces of jewellery advice is a strict prohibition on mixing metals. The fact is that this advice comes from a good place: it's easy to get things horribly wrong when you go down this route. Some of the best looks come from pairing different styles, with variations in metals, colour, stones, textures and cost. But sometimes the results can be worthwhile – and sometimes even spectacular. One idea is to create balance and contrast by mixing warm and cool tones. Wearing a white shirt creates an amazing blank canvas for this look. Another idea could be to wear a single coloured ring stack on one hand and match this with a different style colour stack on the other hand creating an image of balance. So, don't be afraid to give it a try, once in a while; if it doesn't work out, it doesn't work out!
White Gold
White gold is a material that's often unfairly overlooked. This is an alloy comprising pure gold (the kind that's on the periodic table) and other materials like palladium. It has the same appearance as platinum and silver but with a more affordable price tag than platinum. Jewellery of this sort is typically dipped in rhodium toward the end of the manufacturing process. Its neutral colour and durability makes it perfect for adding in gemstones and suiting it perfectly to all outfits and events. White gold rings can provide a slightly different effect to traditional ones, making them ideal for those looking to stand apart. Maintenance wise white gold is easier to maintain and scratches less easily.

Go Minimal and classic.
If you're wearing jewellery to work, then to go overboard is to risk looking unprofessional. But even for your social and evening wear, there's such a thing as too much. It's better to go for a few high-quality pieces than to dress yourself in many cheaper ones, so look for the items that deliver the greatest bang per buck. For example, a small pair of diamond stud earrings or a classic simple diamond bracelet and necklace will go a long way to making you look stylish and stay on trend without having to make too much effort.
Trends
Every few months, the fashionista tide turns, and magazine-cover models begin to wear things that were unthinkable just a year previously. If you do want to check out some jewellery trends you can find them here. However, If you want to avoid unnecessary stress, then avoid this; once you're discovered a style that works for you, and that you're comfortable with, then simply embrace it, and don't worry about what's in and what's out. Style and dress in a way that makes you feel great and comfortable.