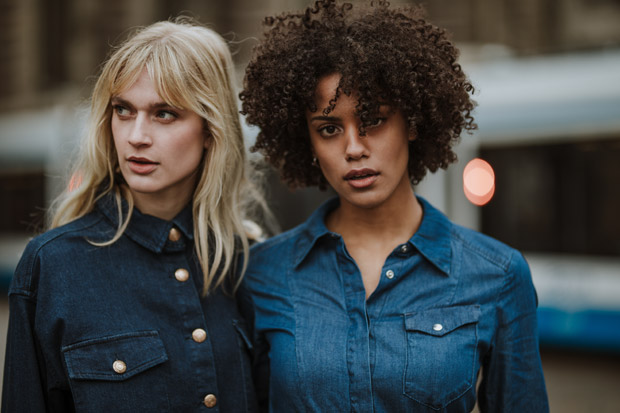 Although we have moved past the days when employees were expected to dress for the office in suits and smart shirts, there are still roles where a dress code is enforced. In many office environments, only staff that are public-facing need to adhere to the strictest guidelines, but there are organizations where all staff are expected to stick to minimum standards when at work.
Traditionally, jeans were not really considered suitable for office environments, but things have changed, particularly with the popularity of working from home. Employers have become more flexible and a little more relaxed about their demands on their employees and jeans are now a common sight in offices and other workplaces in a variety of industries.
If you work in a creative industry, then a cool pair of jeans could be an ideal choice to express your sense of style as it does depend on the sector that you work into some extent. However, there are plenty of ways to make sure your jeans are suitable for almost any workplace and there are a few style suggestions that could make all the difference to how smart your jeans look:
Choose your style wisely
Not all jeans are created equal when it comes to picking the right pair for the office, and the first thing to consider is the style. Ripped jeans may be in style, but there aren't many workplaces where they would be appropriate, so save them for your free time and choose a more traditional look for work.
Jean shorts might be suitable in the summer months, depending on your workplace, but stick to tailored denim shorts rather than cut-offs with fraying bottoms. Similarly, skinny jeans or flares don't usually look as smart as straight leg, regular, or slightly looser fitting jeans so make sure you choose some with a suitable fit.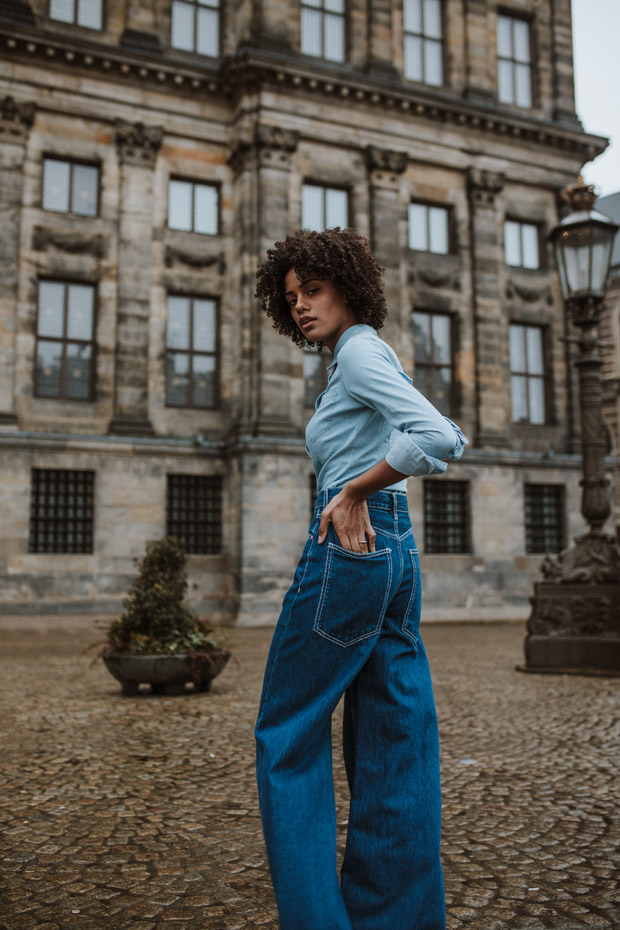 Color coordination
Some colors are considered more office-friendly and if you choose jeans in those colors it is much easier to make them look smart. Classic blue jeans are much more likely to go down well if they are relatively plain as opposed to acid-washed or those with a heavy fade that gives them a really worn look.
Black jeans can often be worn in place of other pants without anyone even noticing, but jeans in other colors can really give your look a lift. Consider sage, mustard, or tan if you want to stick with traditional 'office-friendly' colors, but it's also worth trying something a little bolder such as brick red, indigo, or a bottle green.
Create a whole look
What you wear with your jeans will also contribute significantly to how smart you look and jeans can often be paired with standard workwear to create an office-ready look. Plain or patterned shirts go with almost anything, so long as you coordinate your colors to avoid any combinations that are too garish.
A polo shirt with a collar or a crew neck sweater can also give your jeans a dressed-up look, but steer clear of large logos and sporting team merchandise. A well-fitting t-shirt can be dressed up with a blazer or jacket when you want a look that can be casual or smart depending on your schedule.
Fancy feet
Your footwear plays a big part in how smart you look, and many offices will also consider health and safety in their dress codes which usually means no open-toed shoes, such as sliders or flip flops. Sneakers are usually acceptable, so long as they aren't too beaten up, and loafers, boots, or brogues can all be teamed with your jeans to give you a smart office look.
Dress codes have relaxed significantly over recent years and jeans are no longer considered too casual for many workplaces. If your dress code allows you to wear jeans, it opens up a whole world of potential fashion choices to allow you to express your style every day.
Images from DSCENE STYLE: Denim Takeover in Amsterdam by Liselotte Fleur  – See the full story on DSCENE