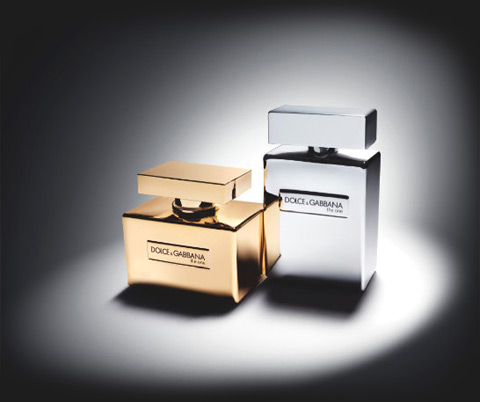 Dolce & Gabbana have launched a new, limited edition of their famous fragrances The One from 2006 and The One for Men from 2008. The limited editions for 2013/14 – The One Gold and The One for Men Platinum have retained the original scent formula but come in cassy golden and platinum opaque flacons.
The One Gold Limited Edition contains notes of bergamot and mandarin combined with lychee, peach and Madonna lily. Its base reveals oriental notes of amber, vanilla and musk. The One for Men Platinum Limited Edition contains top notes of grapefruit, coriander and basil, blended with warm tones of cardamom and ginger and the base made of tobacco and cedar.
The feminine fragrance is available as 50 and 75 ml Eau de Parfum, while the masculine one comes in bottles of 50 and 100 ml Eau de Toilette.