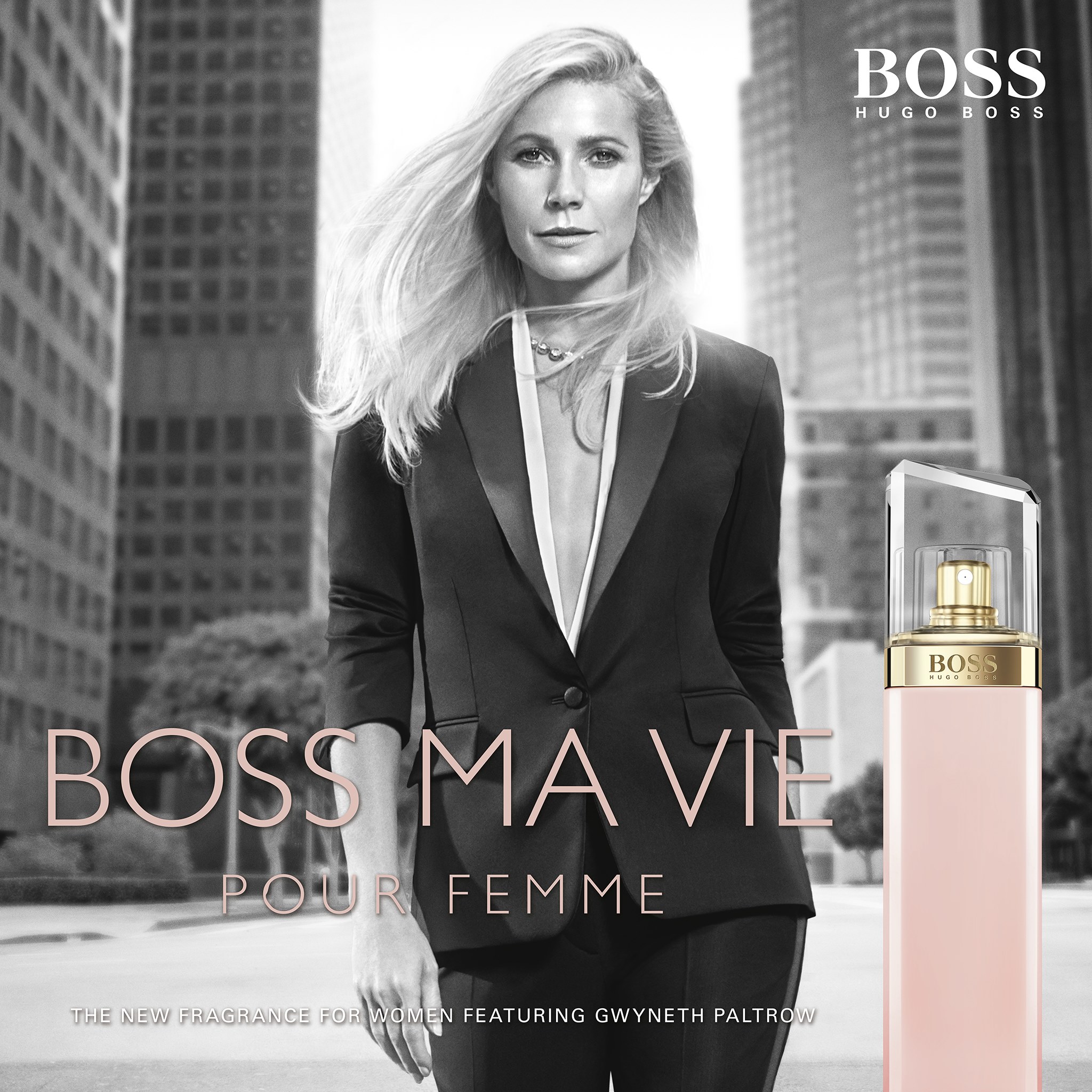 Actress Gwyneth Paltrow becoems the striking new face of Boss Ma View fragrance, the latest addition to the Hugo BOSS family of scents. Launching this summer, the new note derives from the same range as Boss Jour, Boss Nuit and Boss Nuit Intense. The scent as well as the packaging are deliberately similar to each other.
Hugo Boss Ma Vie Pour Femme was inspired by the independent spirit of a woman as she pauses to indulge in the simple moments in life; a walk home at dawn, the sun on her skin, the touch of a flower. It is in these moments, when truly treasuring life, that the Boss Ma Vie Pour Femme woman is her most captivating, exuding a glow of femininity and confidence. – from HUGO BOSS
The new fragrance is packaged in 50 and 75ml bottles as eau de parfum.