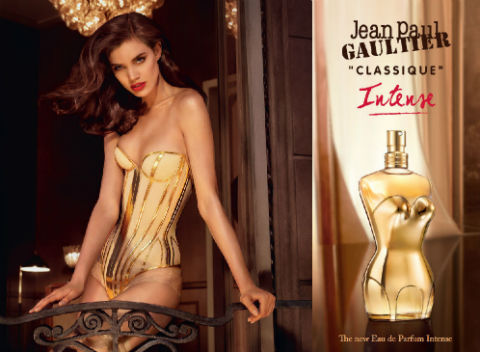 Jean Paul Gaultier
 will a new version of his signature fragrance 
Classique
  in Summer 2014. Classique Intense was developed by perfumer 
Francis Kurkdjian
. Classique Intense consists of two separate units: 40% of the fragrance is the original creation, and 60% are new, added components. 
The new composition is described as a vivacious, intensive, oriental and solar, containing notes of tiare, pomegranate and gourmand accords at the top, with the heart of orange blossom, rose and jasmine and the base of patchouli and vanilla.
Top notes: tiare, pomegranate, gourmand accords
Heart: jasmine, orange blossom, rose
Base: patchouli, vanilla
Jean Paul Gaultier Classique Intense is available as 50 and 100 ml Eau de Parfum.