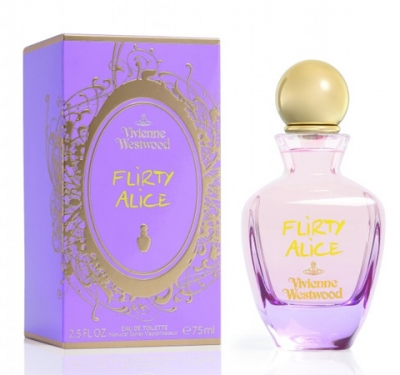 In April, Vivienne Westwood will launch Flirty Alice, the third in the series that includes 2010′s Naughty Alice and 2011′s Cheeky Alice. Flirty Alice is a floral fragrance, perfect for the Summer season.
Fresh at the start, thanks to a sparkling citrus twist of bergamot, the opening note is highlighted by the watery undertones of the green tea accord that gives the fragrance an uplifting start, leading on to a feminine heart of rose buds waiting to blossom. Vanilla and blond wood blend in a sweetly carefree dry-down that's every bit as intoxicating as Alice herself.
The illustrations for the new Alice are signed by Maly Siri. The fragrance is available as 75 ml Eau de Toilette.