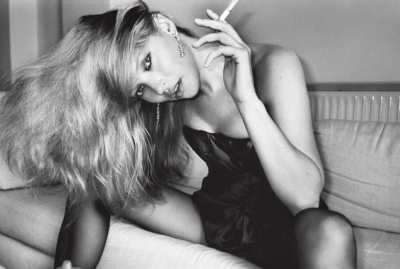 The 39-year-old fashion icon will be the new "muse" of Kerastase's new collection set to hit the stores this Spring. It is a series of 12 haircare products which premiere this springas the Kerastase Couture Styling Range.
Watch the making of video after the jump
The first in the series is called Spray-a-Porter and debuts in June. It is a historical move for Kerastase as they align themselves with a legendary face to front their professional hair styling tools. The campaign for the new Couture Styling collection debuts in May, but we've got an little sneak peek at the shoot and a behind-the-scenes video. Hairstylist Luigi Murenu used the products to create a range of hairstyles on Kate's much-photographed locks.