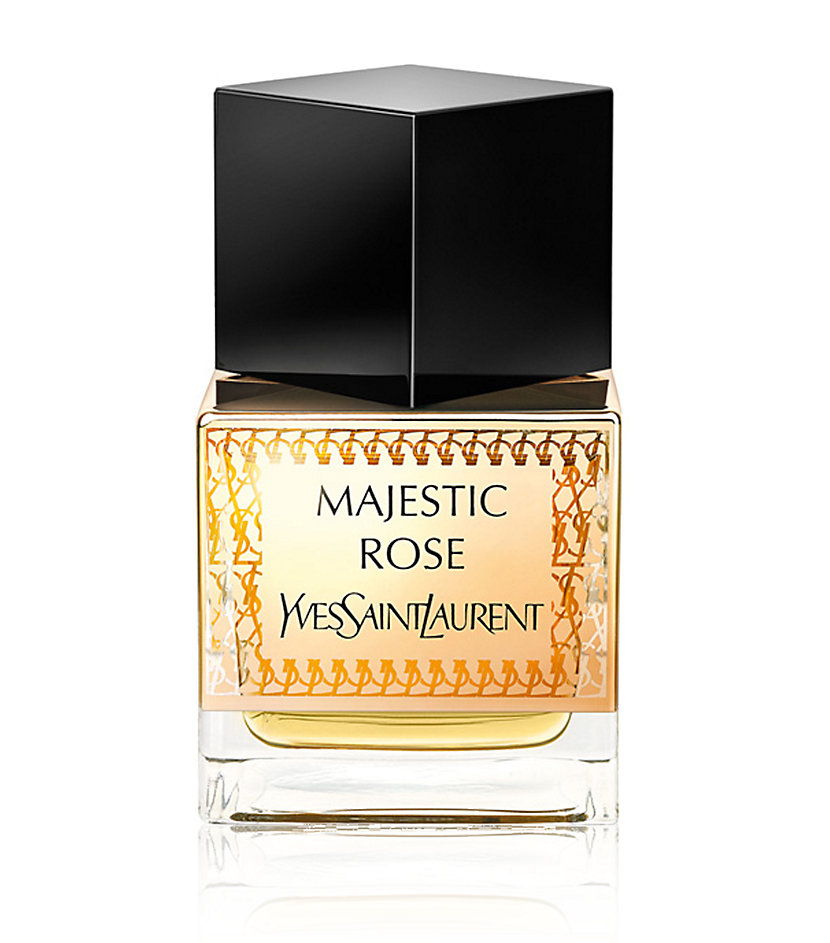 Yves Saint Laurent
has launched a new collection of fragrances inspired by the Orient. The Oriental Collection consists of three initial perfumes
Supreme Bouquet, Majestic Rose and Noble Leather
.
"Yves Saint Laurent has drawn its inspiration from the splendours of the East to give birth to an exceptional collection. In honour of its creator and his never-ending passion for the elsewhere, the oriental collection celebrates the mysteries and refinement of a land of infinite richness."
Yves Saint Laurent  Supreme Bouquet is an Oriental bouquet of flowers featuring radiant white blooms, "a blend of whimsical tuberose, exotic ylang and enigmatic jasmine. Their blossoms drenched in luscious fruit and animal scents, fully spread their opulence. As a counterpoint, the vibrancy of the ambery wood accord, musks and patchouli is an invitation to serenity."
Majestic Rose is an Oriental rose, "The dense blossom of May rose releases its majestic seduction through delicious honey-scented notes. The texture of its petals is warmed by spicy and vibrant saffron accord. The flower is drenched in notes of raspberry and is then lost in the darker folds of a balsamic oud wood accord, blended with a boldly smoked essence of guaiac wood."
Noble Leather is described as an Oriental leather. "The potent and deep scent of leather fervently states its case and whispers an elegant, raw and carnal sensuality. The ambery wood accord embraces languid vanilla and the earthy scents of patchouli before giving way to intermingling tanned leathers. Enhanced by a dash of bright saffron notes and softened by the candied sweetness of the dried fruit accord, this skin-deep fragrance leaves an unforgettable impression."
The flacons borrow their design from the "checkerboard" bottles which housed the relaunched classics of the house in 2011. They come now with an Orientalized pattern on the glass of the label's monogram.