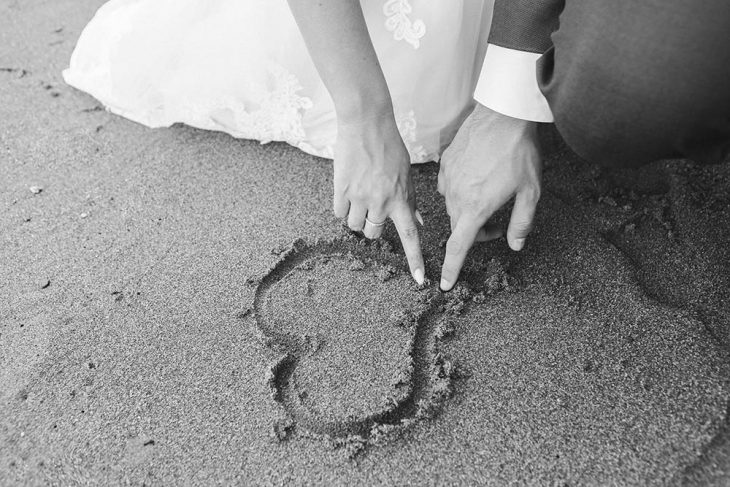 Engagements can be as stressful as they are exciting. Anyone would want the big day to leave a lasting impression, so going the extra mile to make it extra special is a given. If you're short on ideas to make your proposal day more memorable than it already is, here are some engagement trends that are a surefire way to impress your partner — and get them to say a big, teary, "Yes!"
Secret Scene Capturers
Perhaps the most subtle yet meaningful way to show our partner that you care is by recording the most special moments of your life. This recent trend basically involves recording the surprise proposal secretly, with the help of an undercover cameraman or by placing a camera in a hidden place as you propose. Your partner wouldn't have any idea that the moment was recorded, and then on the wedding day, you'd be able to surprise them with the recording.
Hire a Mock Crowd
Proposing outdoors is fun, but what's even better is having a group of people around who could be incorporated into a proposal of a grand scale. A random group of people won't break into song or give you a special performance as you propose, and you most definitely won't have a well-coordinated team of servers serving out a special engagement meal the moment you step into a restaurant. So why not plan all of this ahead?
You could hire a group of actors to pose as random strangers in a location as you propose, and the moment you pop the ring on, everyone around will be instructed to celebrate the newly engaged couple. It will not only make your partner the center of attention but will also be a proposal worth remembering.
Do It at a Concert
Ever since a video of Harry Styles reacting to a couple that proposed during his concert went viral, proposing at concerts has become a trend everyone wants to follow. Sure, getting a reaction out of the performer may be difficult, that shouldn't be the aim of the proposal anyways. If you're music lovers, it couldn't get any more perfect than bringing the ring out during the concert of your favorite artist. Just be sure to book good tickets so that you don't end up causing an accident in a crowded place.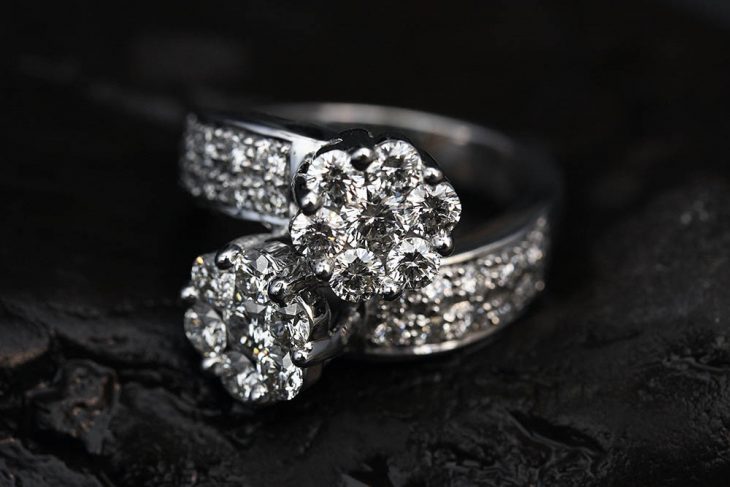 With People Closest to You Around
Social media is all about public proposals, but thankfully, the winds are changing course and more people are starting to appreciate the presence that their loved ones hold during these big events. Having the people you love the most around you witnessing the big event not only makes everything feel much more special, but also turns your engagement into a story that's going to be told in every upcoming family reunion.
A Breathtaking Vacation Proposal
If you and your partner are self-proclaimed globetrotters, you'd want to give staycation proposals a try. We'd suggest doing it at a place that you've previously visited to avoid mishaps caused by your lack of knowledge about the unfamiliar location. However, a well-organized proposal at a place that both of you have always wanted to visit won't be anything short of amazing, and will definitely leave a lasting impression on your partner.
Propose With Custom-Made Couple Rings
A lot of women like following royal trends for their engagements — after all, royal tastes are to die for. However, couple rings or joint engagement rings are all the rage now, and what's a better way to show that you and your partner are together than wearing matching rings? There are a lot of pre-made matching moissanite engagement rings available out there that take the concept of matching rings to the next level. You could also get custom joint rings made according to a design that speaks out to you.
We hope that these ideas helped you decide on your grand proposal idea. Remember, though, that all of these are just ideas that others have tried and found success with. You absolutely don't need to follow current trends just to show your partner how much you love them. However, if none of these clicked with you, feel free to follow your heart and propose the way you want to — and no matter what you decide, we're sure that it's going to be awesome!