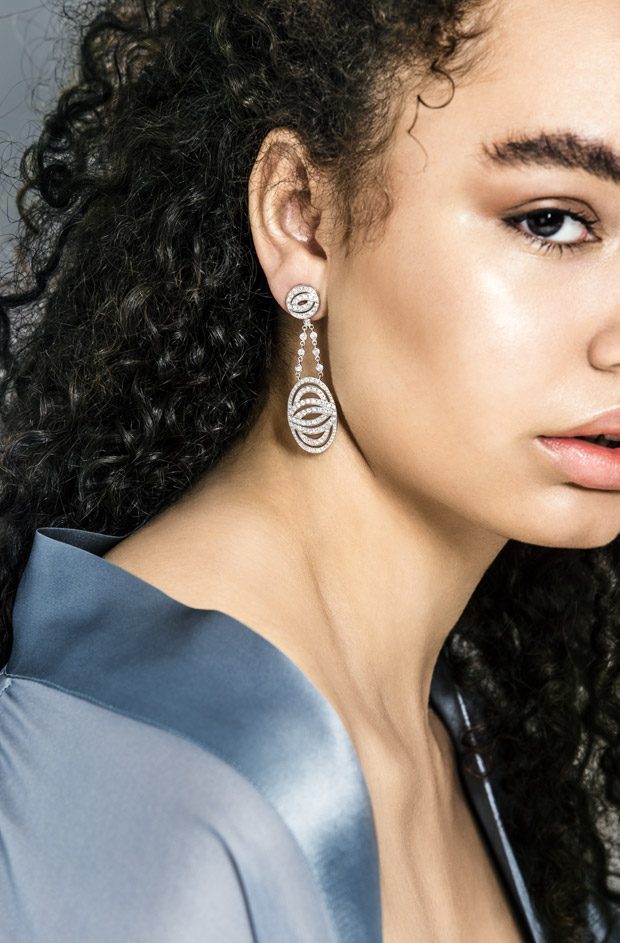 There is no better way to complete an outfit than with a stunning piece of accessory. Whether it is a bold-colored bag, a silky scarf, or a slim belt, there are plenty of fashionable ornaments you can choose from to elevate your looks. Out of the numerous options available, jewelry is often considered the best way to top off any outfit.
The truth is jewelry acts like the icing on the cake, accentuating your best features and taking your entire look to a new dimension. From minimalist stud earrings to pendant necklaces and bangle bracelets, you can choose from a variety of jewelry styles, all of which have the power to flawlessly spruce up your ensemble.
However, choosing the right jewelry style can sometimes be challenging as there are several things you should consider to fit your pieces with your wardrobe. Here are four tips to help you find the best jewelry for you.
Think about quality
 It is no secret that jewelry can be expensive, especially if you are looking for pieces that include precious gemstones such as pearls, diamonds, sapphires, and these black gemstones. However, if you want your jewelry to last for many years, it is best that you invest in high-quality products, even if that means spending a little bit over your budget
For instance, if you are shopping for a pearl necklace, you should look for one with grade AAA pearls, which have a great luster and are free of blemishes. Regardless of your style, the perfect option would be cultured Akoya pearls which are the epitome of the classic white pearl necklace and meet the higher quality standards for pearls in general.
Consider your dressing style
Another thing you should keep in mind when searching for the right jewelry is your personal dressing style. No matter what your fashion taste is, there is a jewelry type that will match your style and elevate your looks in a unique way.
For instance, if you are into the boho fashion style, then you should go for layered necklaces, stacked rings, and ornate details that will complement your outfit while also allowing you to express your character and individuality.
On the other hand, if you are a minimalist person, then finer jewelry pieces such as pearl jewelry, diamond stud earrings, and dainty pendants on a thin metal necklace can be the perfect option to spruce up your ensembles.
Choose your favorite metal
Before you make your way to your favorite jewelry store and purchase a new piece, you should first understand the different types of metals used to make jewelry. Knowing this information in advance can help you build a collection of items that are tailored to your personal style, preferences, and budget.
In general, there are plenty of metals used, although the most common ones you will find are gold, sterling silver, and platinum. Each of these metals has its own set of benefits and distinctive aesthetics that can suit anyone's style and skin tone.
For example, sterling silver is a very popular choice due to its durability and lightweight features as opposed to pure silver. It is even stronger than gold and makes the perfect option for creating everyday jewelry such as small earrings, rings, and bracelets.
Don't be afraid to mix it up
One of the greatest things about jewelry is that you don't have to stick to one jewelry style to complete your outfits. In fact, you can choose from a variety of styles and mix them up in many ways depending on the occasion and what mood you find yourself in. Having a versatile jewelry collection stocked with all kinds of pieces can be a good thing especially if you change your fashion style often.
Plus, the beauty of mixing jewelry is that you can also layer your pieces by opting for different lengths, sizes, and colors to add vibrancy and a touch of personal flair to your outfits. For instance, you can choose one statement piece such as a pendant necklace, and layer it with a few other minimalist necklace styles to create an edgier look.
Final thoughts
If you are looking to add that finishing touch to your ensemble, jewelry is your best option to go. You can find it in many styles, colors, sizes, and shapes, all of which can elevate your looks and add a personal touch to them.
Because there are many options to choose from, be sure to follow the tips from our post to help you find the right jewelry for your style.
Images above come from BEAUTY SCENE exclusive session the My Precious jewelry shoot by fashion and beauty photographer Mudita Aeron – see the full editorial.