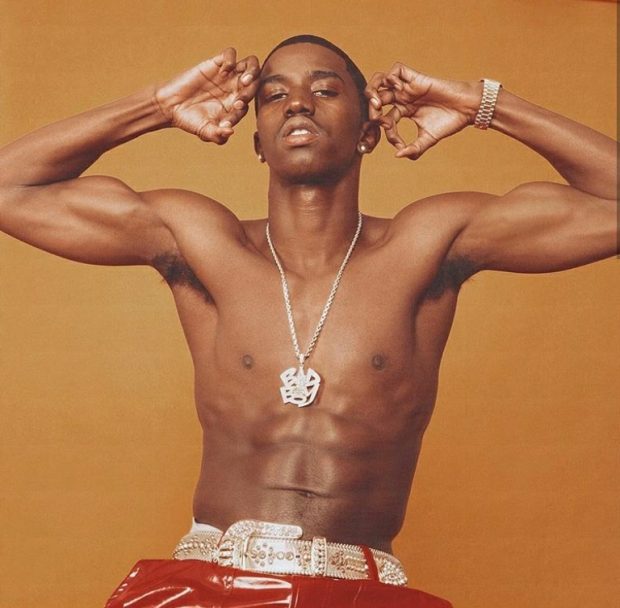 To compile this list we went to our office mates over at MMSCENE Magazine – a leading source for everything men's fashion and male modeling industry, and no doubt our favourite menswear magazine. If anybody knows male models it's our team behind MMSCENE – short for Male Model Scene!
From fresh faces you need to discover to fashion and fitness industry veterans meet 18 hottest guys on Instagram to follow right now: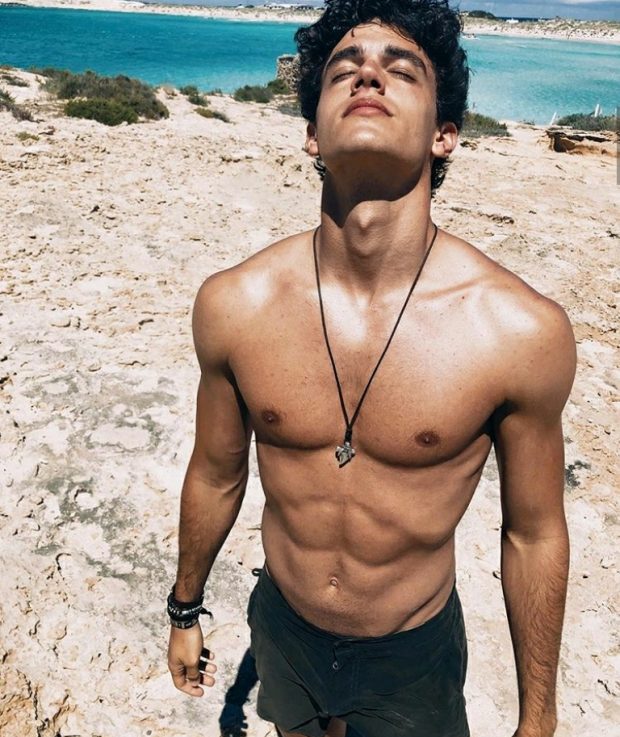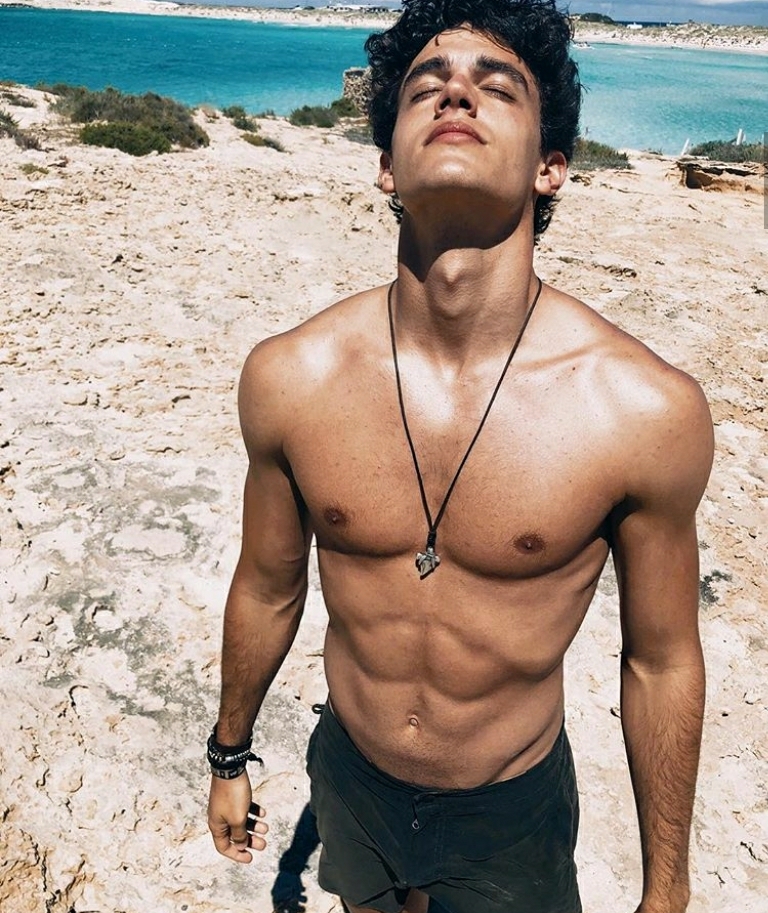 Spanish top model and MMSCENE Magazine's August 2018 cover boy XAVIER SERRANO who is the face of brands such as Benetton, OVS, Giorgio Armani and Massimo Dutti to name a few. Follow Xavier on ig @xserrano9
Total Followers 948,000
Top model Matthew Noszka balancing his modelling and acting career, with regular features on the pages of GQ and Vogue Magazines. Noszka covered MMSCENE Magazine's Issue 014. You can keep up with Matthew on Instagram @matthew_noszka
Total followers 1.1 million
Luka Sabbat charmes the fashion industry with his unique sense of style, today he's stylist and entrepreneur and has only recently launched his capsule collection with SSENSE. Keep up with Luka on Instagram @lukasabbat
Total followers 2.3 million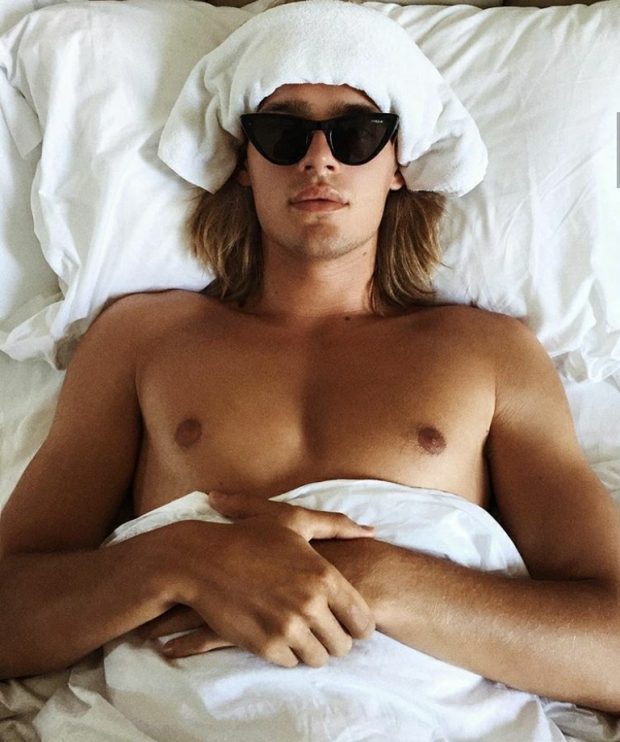 Ton Heukels no doubt defines the meaning of a real male supermodel, in MODELS.com's top 50 listing Ton covered MMSCENE magazine's issue 019. Ton's impeccable Instagram images are often work of his fashion photographer girlfriend Nima Benati. Keep up with all the latest editorial shoots and journey's Ton embarks on @therealtonheukels
Total followers 126,000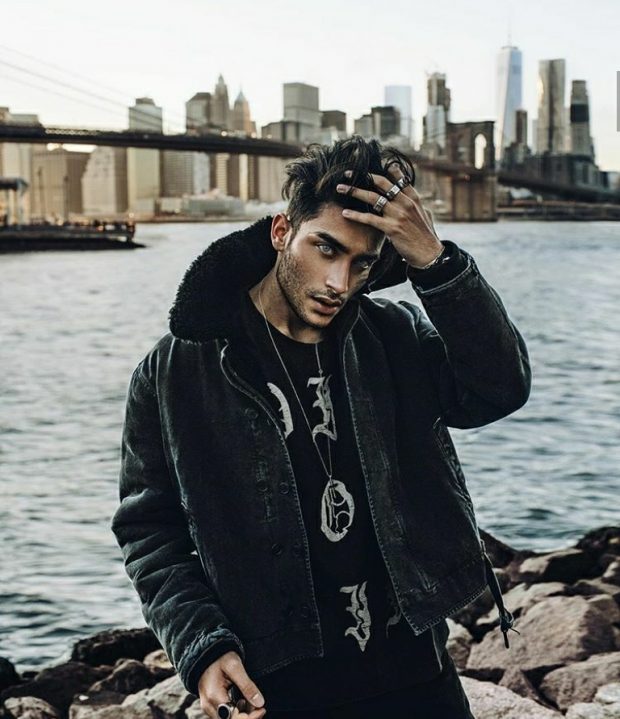 Toni Mahfud balancing his love of art and menswear on his Instagram and YouTube page. Simply said his images are a work of art, if you are into enticing images but also lengthy inspiration but often opinionated captions under IG pics Toni is definitely on your to-follow list. Keep up with Toni and his art over @tonimahfud
Total followers 3.5 million
Oliver Sonne has charmed the fashion world dominated for two seasons now top fashion runways on the both sides of Atlantic. If you are wondering how did this genetic lottery happen, you need to know his aunt is the legendary supermodel Helena Christensen! Oliver covered issue 22 of MMSCENE Magazine. Oliver is not only a model, he's also a successful soccer player in his native Denmark. Keep up with Oliver on his IG @oliiversonne
Total followers 14,300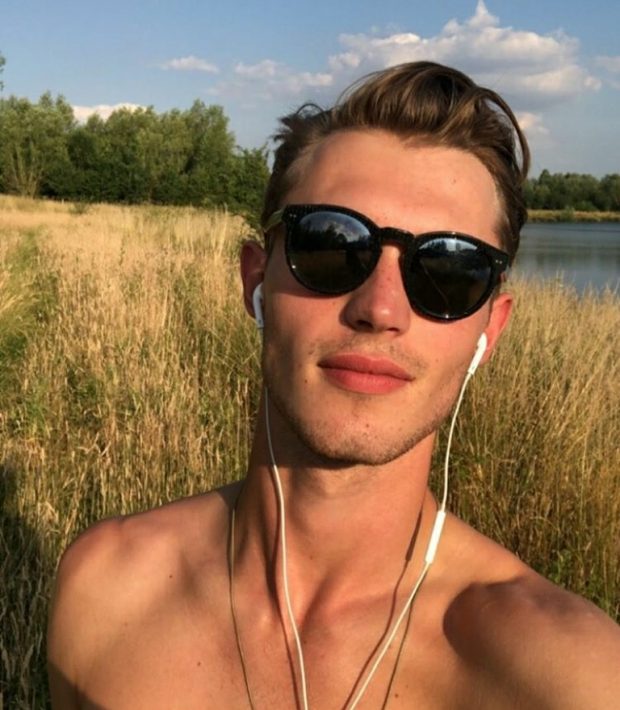 If you are to handpick a future supermodel with 100% certainty that is Kit Butler! The young Brit who's the face of brands such as Burberry, Zara, Massimo Dutti, Giuseppe Zanotti, Sandro, Tommy … you name it. Butler covered the issue 21 of MMSCENE Magazine. Keep up with Kit over on IG @kitbutlerr
Total followers 133,000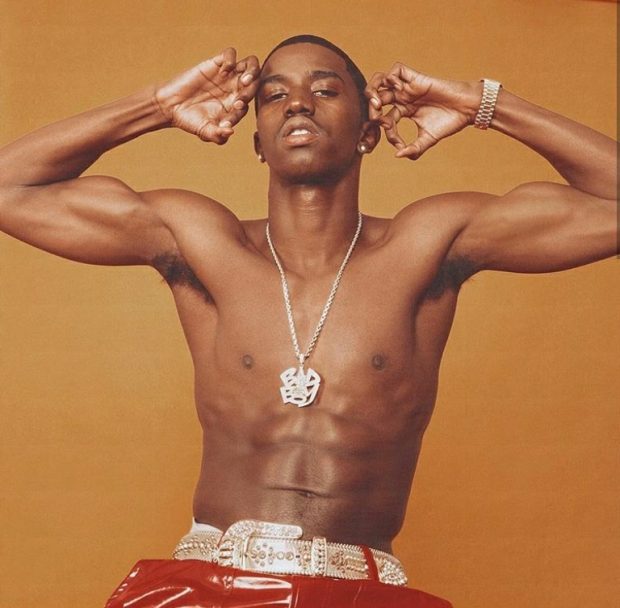 Christian Combs is one of the hottest young male models to follow on the scene, no doubt by now you know his father is Sean Combs – P. Diddy himself. Combs is a regular on the Dolce & Gabbana runways and face of Dolce's Fall Winter 2018 campaign. Keep up with Christian on IG over @kingcombs
Total followers 2.3 million

Edison Fan is a true success story coming from Asia, the young top model is already a father and married to a loving husband. Fan took his top model and social media stardom to a part of entrepreneurship creating successful sportswear line named OMG Sportswear (standing for On My Game). Keep up with Edison over at @edisonfanye
Total followers 550,000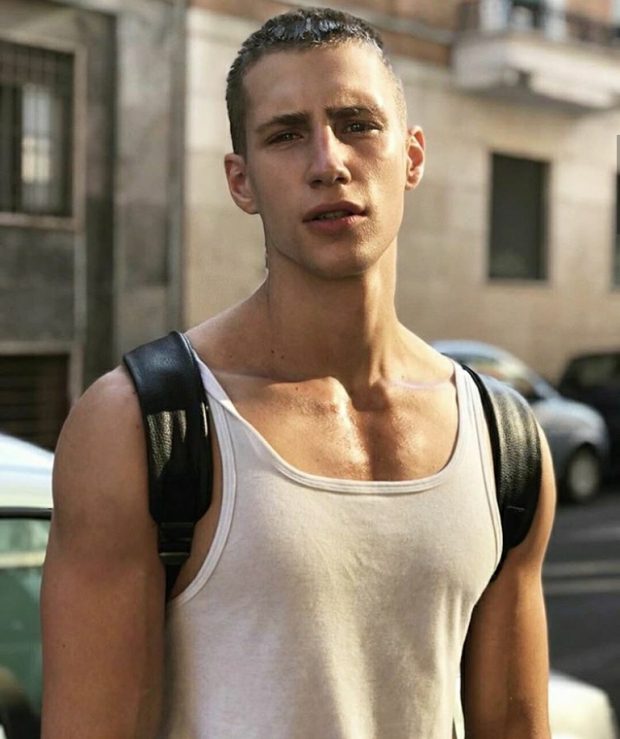 Augusta Alexander is definitely a true top model on the rise, the young Austrian is this season's face of DSQUARED2 and footwear giant Steve Madden. Keep up with Augusta on Instagram over @augusta_alexander
Total followers 388,000

If you are into fitness you surely know of the handsome David Laid, signed with Click Models in New York this successful young model is hardly obsessed with sample size. Laid is also incredibly popular on YouTube where his workout routine, progress reports and advice videos got him over seven 700,000 followers. Keep up with Laid on Instagram over @davidlaid
Total followers 1.4 million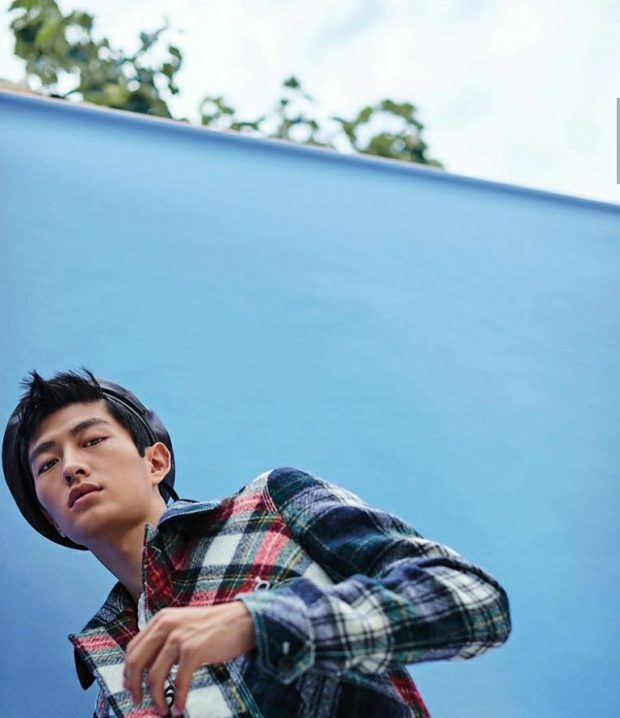 Chinese model Jin Dachuan is one of the most in demand runway models of the season, walking for the likes of Dolce & Gabbana, Giorgio Armani, Emporio Armani and Michael Kors. Follow up with Jin on instagram @dachuanjin
Total followers 492,000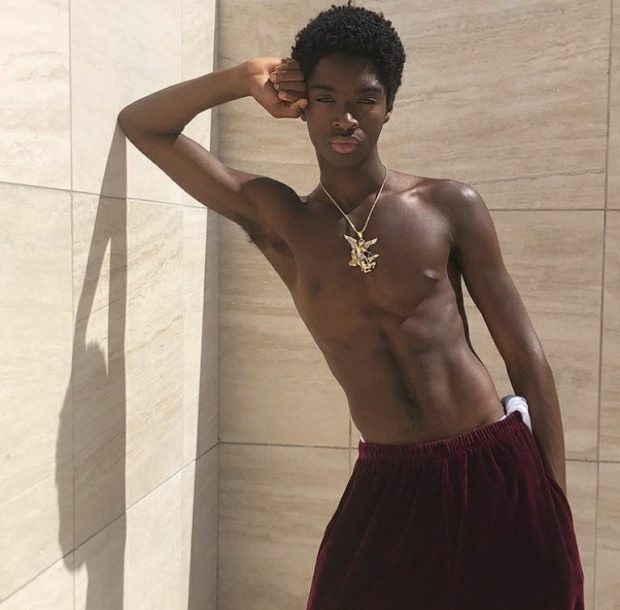 Alton Mason taking on runways in Milan and Paris generated a great buzz with his unique sense of style. Alton took over the street style pages by simply walking from a show to show during the fashion week season. The top of his young career is no doubt the new cover of L'UOMO magazine's relaunch issue. Alton Mason also landed the cover of our biannual magazine DSCENE with an incredible shoot from Adriano Russo. Follow Alton for his rising career over @altonmason
Total followers 340,200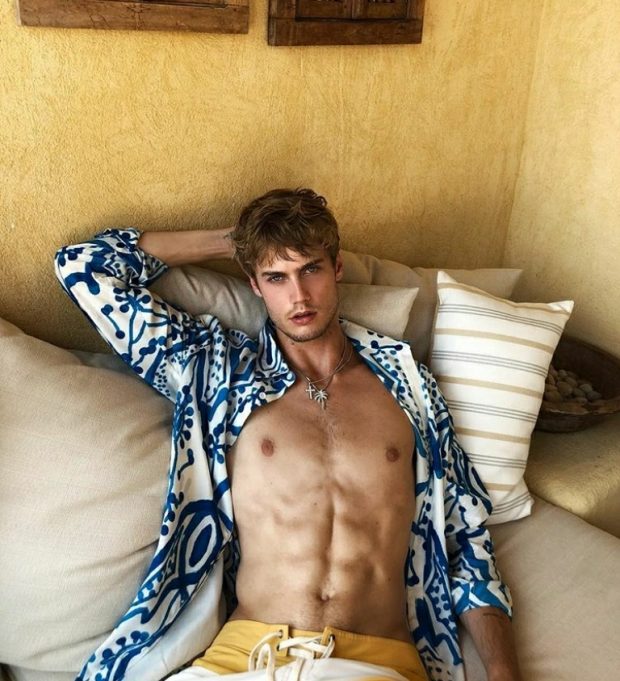 Neels Visser is one of the first models to actually experience the full on Influencer Mania, alongside his friend Lucky Blue. Nevertheless the top model is still a hard working fashion model, in addition to his occasional YouTube videos. Follow Neels over @neelsvisser
Total followers 2.2 million

Xu Meen the South Korean breakthrough star is simply said the busiest model of the season. Meen has officially walked the most runway shows in the Spring Summer 2019 season, including the Givenchy Haute Couture show! Meen is currently the new face of Givenchy and Versace. Xu was featured in our biannual top models D'SCENE magazine story. You should immediately follow Meen for his latest work on @xumeen
Total followers 19,031

Manu Rios is no doubt to have an incredible year ahead, the young YouTube and Instagram star just signed a global deal with Next Model Agency. In addition to more than 1 million subscribers to his YouTube channel where he mostly posts his music covers, you can keep up with the incredibly photogenic. Manu already has two covers of our MMSCENE magazine under the belt and has just joined the cast of NETFLIX must-watch series ELITE.
Manu on insta over @manurios
Total followers 5.4 million
Using different social media platforms like an Instagram Post Maker will help you to create posts similar to the mentioned influencers.
Chad White with more than 10 years of a model career is a true supermodel Icon, from his very own issue of L'UOMO Vogue to multiple campaigns White shows no sign of slowing down. Chad White covered issue 18 of MMSCENE magazine. Keep up with Chad as well as his Incredibly fun husky Batman on Instagram @chadwhite21
Total followers 169,000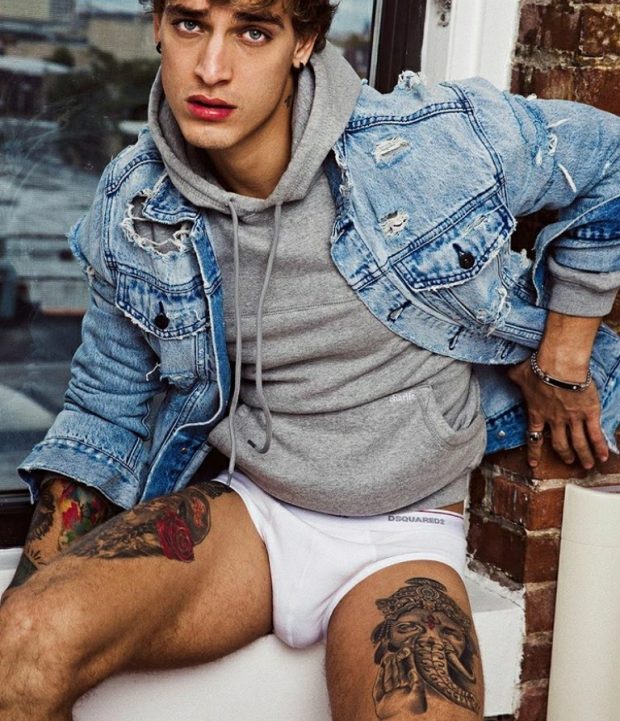 Brazilian top model Jonathan Bellini is one of the busiest models in the industry, Bellini is represented by Wilhelmina Models in New York. Keep up with Bellini over @jouubellini [photo Louis Daniel Botha]
Total followers 307,000