You could argue that there are no hard and fast rules about what colours you should wear. Still, being selective about exactly what hues you adorn can have practical benefits; in research cited by woman&home, 29% of Brits reported feeling a mood lift from wearing bright shades.
Meanwhile, 35% said they were more creative when wearing colourful clothing. So, when it comes to makeup, how can you decide on the colours in which you should source your makeup products?
Get a basic grasp of 'colour theory'
On the colour wheel, there are two types of undertones: cool and warm. It isn't too tricky to suss out exactly which colours go into which category. Red and orange, for example, are associated with heat and so deemed 'warm', while blue and green are reminiscent of the sea and thus count as 'cool'.
Then you get certain colours — like yellow and purple — that aren't quite warm or cool and, as a result, could serve as either. Therefore, you could take some of the heat out of red by pairing it with purple, or slightly warm up an otherwise chilly blue by putting it alongside yellow.
Then there's the concept of 'complementary' colours — and identifying these, too, isn't overly challenging. As StyleCaster explains, "simply pick any colour on the wheel and find the one directly opposite." Hence, red complements green, blue complements orange, and so on.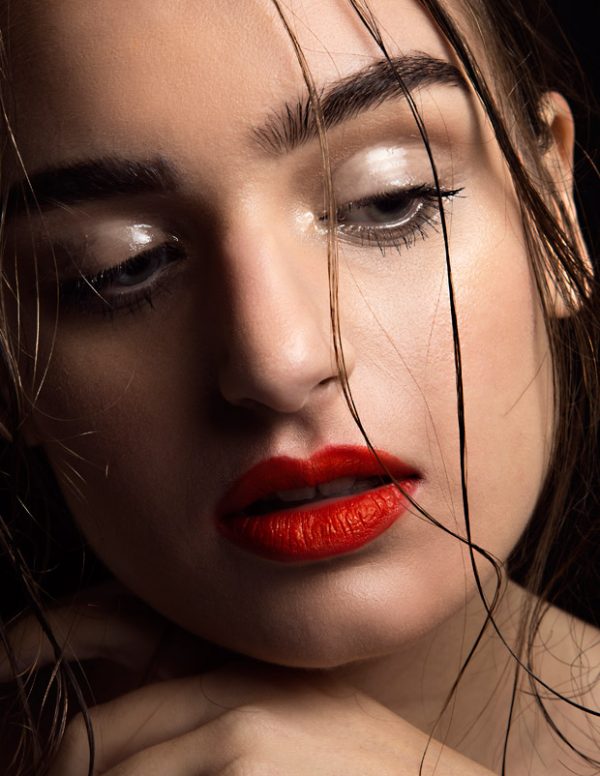 Be careful with how you layer your makeup 
Naturally, if you've got certain unsightly blemishes, you might want to apply some concealer. However, it can't quite do all of the necessary legwork. If you hate the look of, say, a pimple on your cheek or circles under your eyes, you will first need to correct the issue.
In this context, the process of correcting means using a colour opposite from the problematic colour on your face. That way, you can cancel out the adverse visual effect. So, if your eye bags are dark blue-ish, an orange-toned corrector could especially effectively help you to hide those bags.
Similarly, if your pimple has a strong redness to it, you could tackle it with a green corrector. Whatever colour corrector you do use, you could then apply your regular concealer on top of it.
Choose a blush colour that suits your skin's undertone
This undertone will be warm, neutral or cool. To figure out which of these three words would best describe your own skin tone, just look at the veins on the underside of your wrist.
Blue veins indicate a 'cool' skin tone — while, if the veins look green, you can trust that your skin tone is 'warm'. If you can't quite tell whether your veins here are more green or blue, your skin tone can be classed as 'neutral'.
Now, choose a blush colour with the same undertone as your skin. ICONIC London stocks blush products in an especially attractive selection of colours — and, if your skin is neutral toned, you could beneficially source either warm or cool shades for it.
Images from BEAUTY SCENE EXCLUSIVE: Bianca by Natalia Marzec – See the full story here