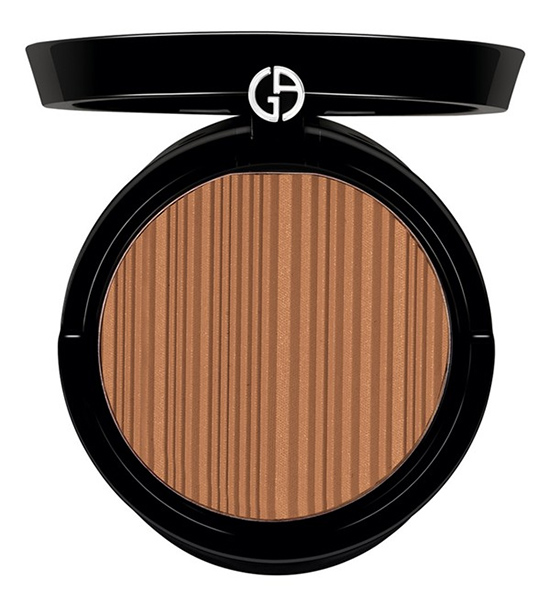 Inspired by Giorgio Armani's refined choice of fabrics, Cheek & Sun Fabric compact powders premiere this Spring in a variety of sun-infused shades.
Giorgio Armani laboratories reveal "Color Essenza" technology: a unique formulation process dedicated to the most full and loyal expression of pure colors in ultra-fine, lightweight velvet textures.
The purest pigments are meticulously selected and milled separately for exceptional color purity. They are then combined with a transparent, non-whitening base to deliver exact shades. What you see, is what you get.
Cheek Fabric Blush comes in a small, irresistible, easy-to-carry case. The Sun Fabric Bronzer is draped in "sun pleats" with pearl effects reproducing sun light reflexion on the Mediterranean Sea. The double layered palette contains a half moon brush and a mirror for on the go retouches.
Cheek Fabric ($46.00) (New, Permanent)
200
305
306
502
503
506
507
509
Sun Fabric ($54.00) (New, Permanent)