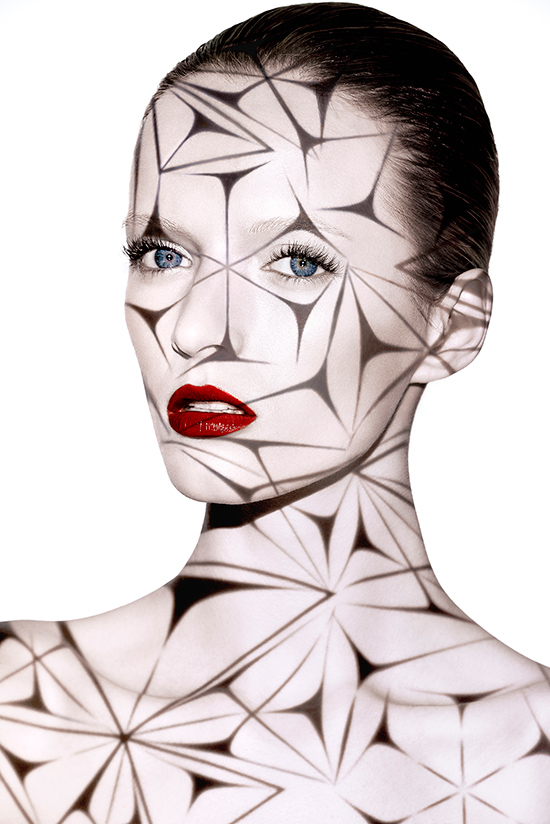 Cutting-edge color—anything but straightlaced. For Holiday 2014, François Nars projects a bold new design for the future femme. Decoding the thrill of seduction, this captivating collection exposes a full range of colors and textures with dramatic dimension.
The custom packaging adapts architectural designer Chris Kabatsi's digitally-rendered Nebula print into a dynamic yet delicate depiction. The intricate web of black gloss grips the signature soft-touch packaging in a modern take on lace.
Hardwired Lipstick ($26.00) (New Formula) (Limited Edition)
Adriatic

Glistening soft cream

Deadly Catch

Crimson

Femme Fleur

Shimmering brick red with gold pearl
Hardwired Eyeshadow ($25.00) (New) (Limited Edition)
Canberra

Shimmering lavender

Opal Coast

Iridescent white

Gabon

Bronzed green
Lipgloss ($26.00) (Limited Edition)
Soleil d'Orient

Shimmering pink champagne

Burning Love

Bright ruby with subtle shimmer

Corsica

Shimmering pink raspberry
Nail Polish ($20.00) (Limited Edition)
Barents Sea

Sparkling deep blue

Algonquiun

Sparkling lilac

Sherwood

Shimmering violet rose
Blush ($30.00) (Limited Edition)
The collection will be available mid-october at NARS counters and from November 1st at deparment stores.